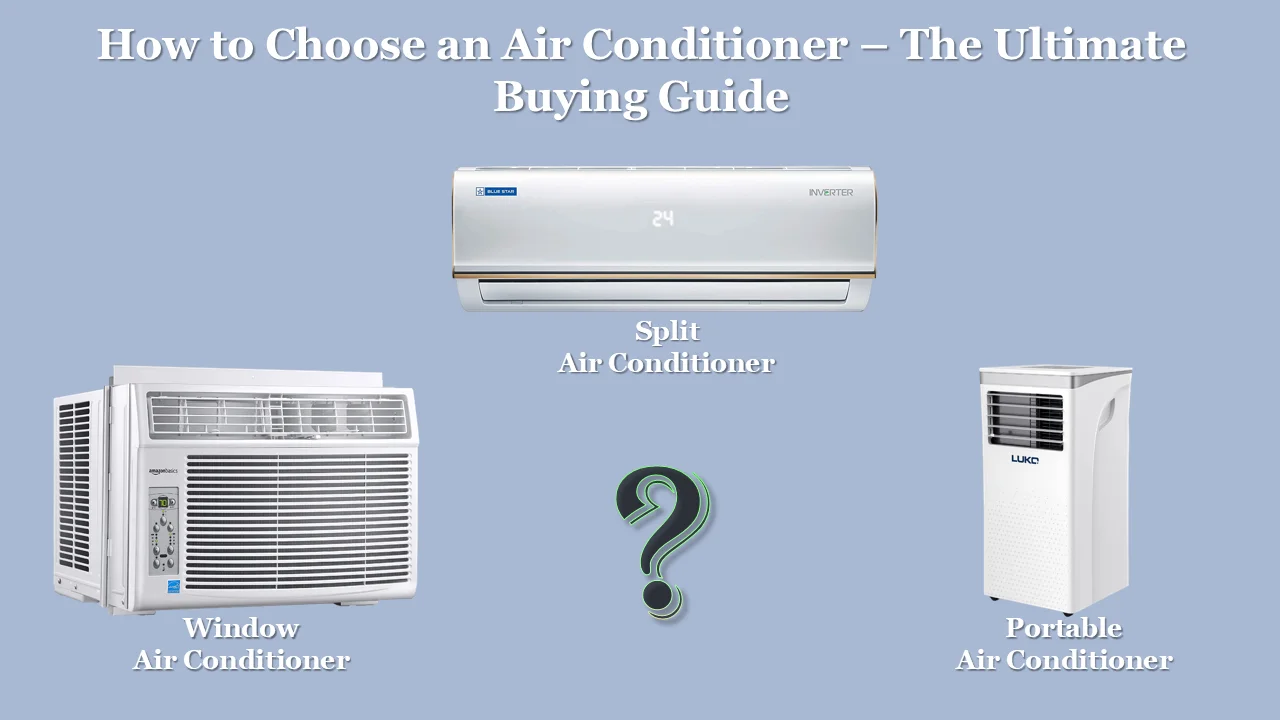 Summer is the period when most people suffer due to increasing temperatures, and it makes them tired. So, you need an air conditioner to get relief and to efficiently work throughout the day. Having this appliance at your place not only cools the atmosphere but also cleans the air in the room. The filters used in this appliance works effectively for removing the dirt and debris that comes with the air intake for cooling and releases fresh air after passing them through series of process.
Choosing an Air Conditioner(AC) is a tough task, especially since no home has the same requirement. However, before you buy an air conditioner, there are a few factors you need to consider. We have divided the task of choosing an air conditioner into the multiple steps that you want to check before picking one.
A few weeks ago, I was considering buying an Air Conditioner for my room.
I did a lot of research on the internet but could not find any resource that could give me a complete stepwise guide that I can follow.
I got confused with many things, and to make the process of choosing an Air Conditioner better, I made notes. I thought of sharing the same in this post.
When buying a new AC unit, you are required to analyze all the features it has and then go through the specifications list. Many homeowners have questions regarding the best energy-efficient air conditioning system on the market.
On top of the features listed on the air conditioning unit, there are some other things that you should consider when choosing the right system for your home.
This "How to Choose Air Conditioner- The Ultimate Buying Guide" article will help you to choose a powerful air conditioning system. If you are confused about the best air conditioning system, you might want to have a look at this article and get the best AC unit on the market.
What is an Air Conditioner(AC)?
An air conditioner (AC) is a device used to reduce the temperature of a space and control the humidity by removing heat from that space and moving it to the outside area. In simple words, an Air Conditioner is a machine that conditions the air, i.e., it can add and remove heat from the space.
Air Conditioner is a machine that conditions the air.
It uses air pressure to lower the temperature of a heated or cooled space. It can also remove dust and provide a more comfortable interior environment. The complete concept of Air conditioning is known as HVAC( Heating Ventilation and Air Conditioning) that includes a heater too.
In countries with a cold climate like the USA, UK, Canada, etc., each Air Conditioner comes with a heater.However, the Air Conditioner system in India lacks a heater.
Working of Air Conditioner: How does an AC Works?
This section will make you familiar with the working of an air-conditioner and its major components, that will let you make a wiser decision while choosing an air conditioner.
The working of an air conditioner is based on the principle of physical chemistry that as a liquid evaporates into a gas, it absorbs heat from the surrounding. As it condenses, it releases heat. We also know that the heat flows from the hot surface to the cold surface.
In an air conditioner, the liquid with low boiling point, also known as coolant or refrigerant, is converted into gas, thereby taking the heat from the surrounding and again back to liquid. It takes heat from the room or space and throws it into the outside environment.
This conversion of refrigerant liquid to gas and again back to liquid is happening in a closed cycle. The cycle is known as the refrigeration cycle, and it is repeated again and again.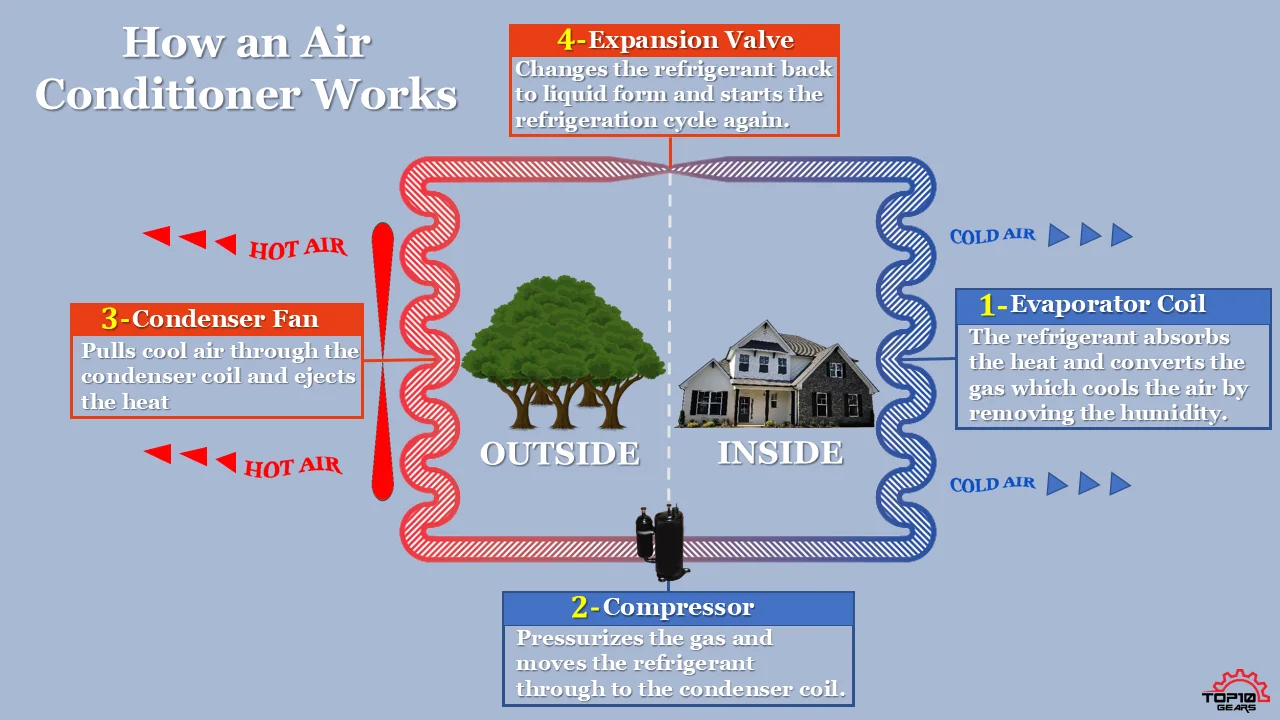 Now, to understand the working of an AC in a better way, let's first look at its component and their location.
Evaporator Coil: Present in the indoor unit or inside the room.
Compressor: Part of outdoor Unit
Condenser Coil: Part of Outside Unit
Expansion Valve: Present in Indoor Unit.
Refrigerant: Inside the connecting Pipes
Fan: Inside Outdoor Unit
Blower: Inside indoor Unit
Filter: Inside indoor Unit
Thermostat: Inside indoor unit.
The air conditioner operates by the combined working of the above parts. Let's now understand the working of an Air Conditioner.
With the help of a blower, the hot air inside the room is drawn to the air conditioner. It passes through the filter and is blown over the evaporator coil. The refrigerant inside the evaporator coil absorbs heat from the air and changes to the gaseous state. This high-temperature and low-pressure refrigerant vapor now move to the compressor.
The compressor compresses the refrigerant gas and increases the pressure of the gas, thereby increasing the temperature. This temperature is higher than the outside temperature. Now, the high temperature and high-pressure refrigerant gas move to the condenser coil.
The refrigerant gas inside the condenser coil releases heat to the atmosphere and changes back to the liquid state. The fan near the coil aid the process of heat exchange. The refrigerant is now a medium-temperature and high-pressure liquid and passes to the expansion valve.
Inside the expansion valve, the pressure and temperature of the refrigerant liquid are reduced. This low pressure and low temperature refrigerant gas are again passed to the evaporation coil, and the cycle starts again.
The refrigeration cycle continues until the temperature inside the room reaches the desired level. The thermostat measures the temperature variations and shuts off the equipment once it senses the set temperature.
What are the different types of Air Conditioners?

Many people get confused about the type of air conditioner they need, and I was also in the same spot while hunting for an AC myself. I hope this section will help you in choosing the right type for your need.
There are many different types of AC available in the market, including commercial HVAC systems used in offices, shopping malls, airports, etc.
But, here in this article, we will confine ourselves with only those types of Air Conditioners that are prominent, easy to install, and good for the home. The commercial ACs are entirely different from home air conditioners.
There are more than 21 different types of Air conditioners, but three types are used prominently in our home: Window AC, Split AC, and Portable ac. Their size formats and builds are not the same, and each one has its advantages and disadvantages. Let's see which one is the best for you.
Window AC
These types of ACs are fitted in the Windows of a room or space. These are an affordable type of Air Conditioner and is suitable for a room with space constrain. This is easy to be installed as it doesn't require any wall drillings to conceal the air tubes and is used commonly as single-room ACs.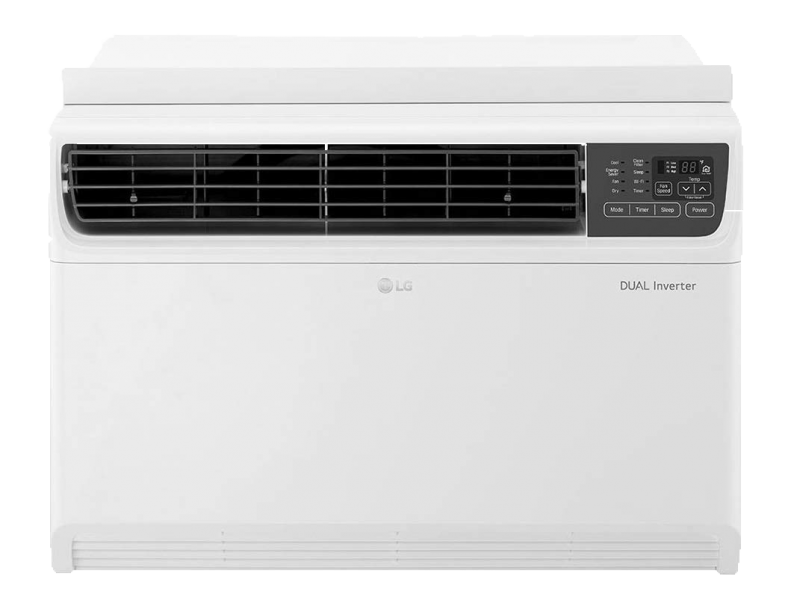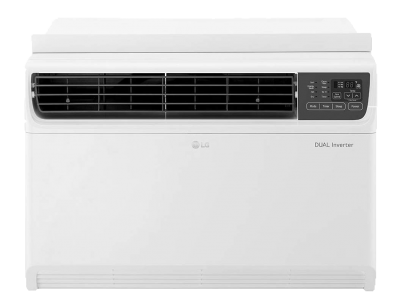 It is a single-piece unit, i.e. every component is incorporated in a single part, so the size of the appliance is larger. It is suitable for people living in rented houses that need to move soon. This type of AC will require a provision or dedicated space in your Window.
If your wall is 9-12 inches thick, it is ideal for installing the window air conditioners, but you will need support structures in addition to thinner walls.
Windows Air Conditioners are noisy, less efficient and consume more power.
Positive
It has a monoblock design.
The installation process is easy due to its design.
It is affordable for most people.
Easy repair and maintenance
Less service cost
Space saving
Negatives
It requires a thicker wall for installation.
Noisy and can disturb your work or sleep.
Limited control options
Consume more electricity
Poor cooling efficiency
Split AC
These types of Air Conditioners are split into two parts, one indoor unit fitted inside the room and contains an evaporator coil and expansion valve. The other one is called an outdoor unit fitted outside the room. The compressor and heat dispensing coils are situated separately in the external unit.
These indoor and outdoor units are connected with interconnecting pipes drilled through the wall that transport refrigerant.
The distance between the internal and external unit affects the efficiency of the AC. Keeping them too farther will not give you the desired effect. Keeping the units 40 meters away is considered better when the interconnecting tubes are covered suitably.


The split Air Conditioners are energy-efficient, provide rapid cooling, comes with lots of smart features, and look good. It also produces less noise because the compressor is located outside the room.
The maintenance will be a bit difficult as the technician needs access to the external unit also.
There is another variant of split AC, which is called Cassette AC. In this, the internal unit can be mounted over the room's ceiling where cooling is required.
It helps save space as it has a shape similar to a cassette and can be installed in the ceilings suiting the interiors.
Positive
Energy Efficient
Silent
It can be fixed onto any of the walls in the room.
Rapid Cooling
Look Good 
Smart Features
Negatives
There is a high risk for coolant leakages.
The installation process is not that easy. Requires drilling in the wall for cables and tubes for connecting both units.
Expensive
Difference Between Split AC and Window AC

With the help of the below chart, we have tried to list out certain points of difference between Split AC and Window AC. It will surely help you to understand these types of air conditioners in a better way.
Split AC vs Window AC
Comparison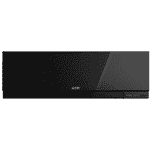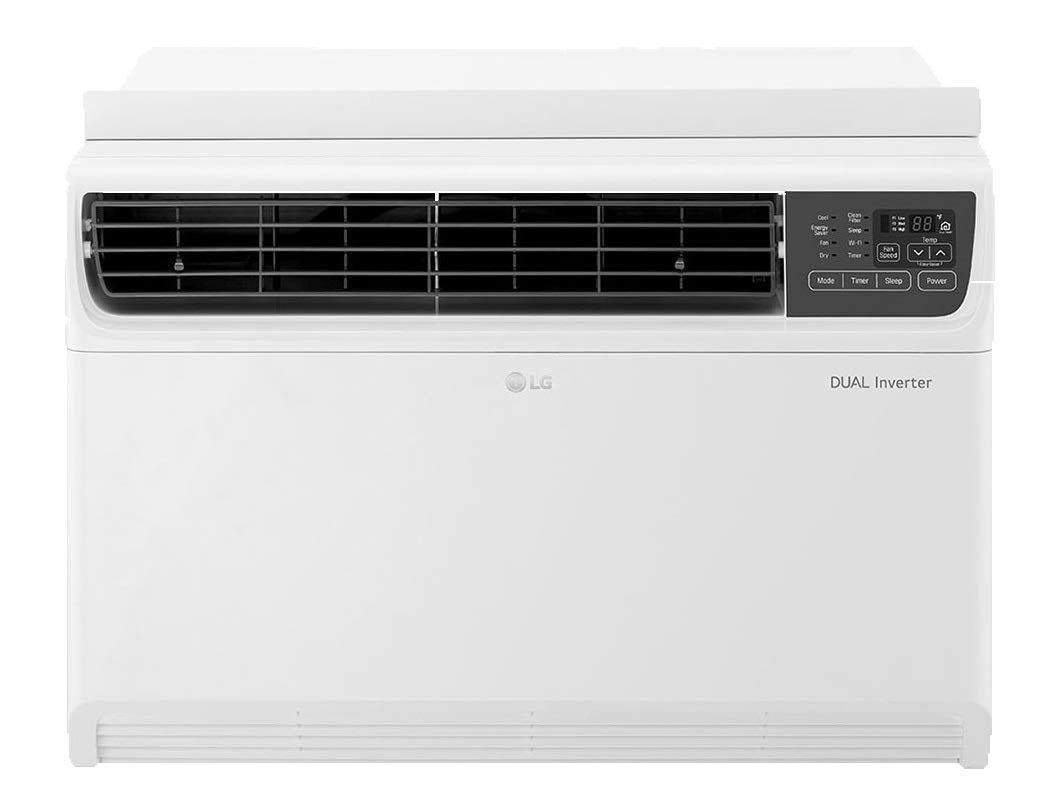 Installation Cost
The Lower the Better
Cooling Speed
The Faster the Better
Features
The More, the better
Power Saving
The More, the better
Noise Level
The Lower the Better
Number of Units
The Lower The Better
Child Safety
Safer The Better
It is evident from the above table that both types of Air Conditioner have some positives and some negatives. Which one to choose is purely dependent on individual preferences and requirements.
If you are not concerned about the electricity, have budget constrain, and don't like a drill through your wall to fit a split AC but have a provision for a Window AC in your window, you can go for a window Air Conditioner.
On the other hand, if you want higher cooling efficiency, less electricity bill, and don't have initial cost constrain, you can choose a split air conditioner.
Portable AC
These air conditioners are more like a window AC that comes as a single unit, but it doesn't need to be fixed on a window.
They are the most suitable air conditioners for people who frequently change their place of stay, like bachelors or people living in a rental apartment. It is also ideal for those who think they need to cool other rooms with the same system.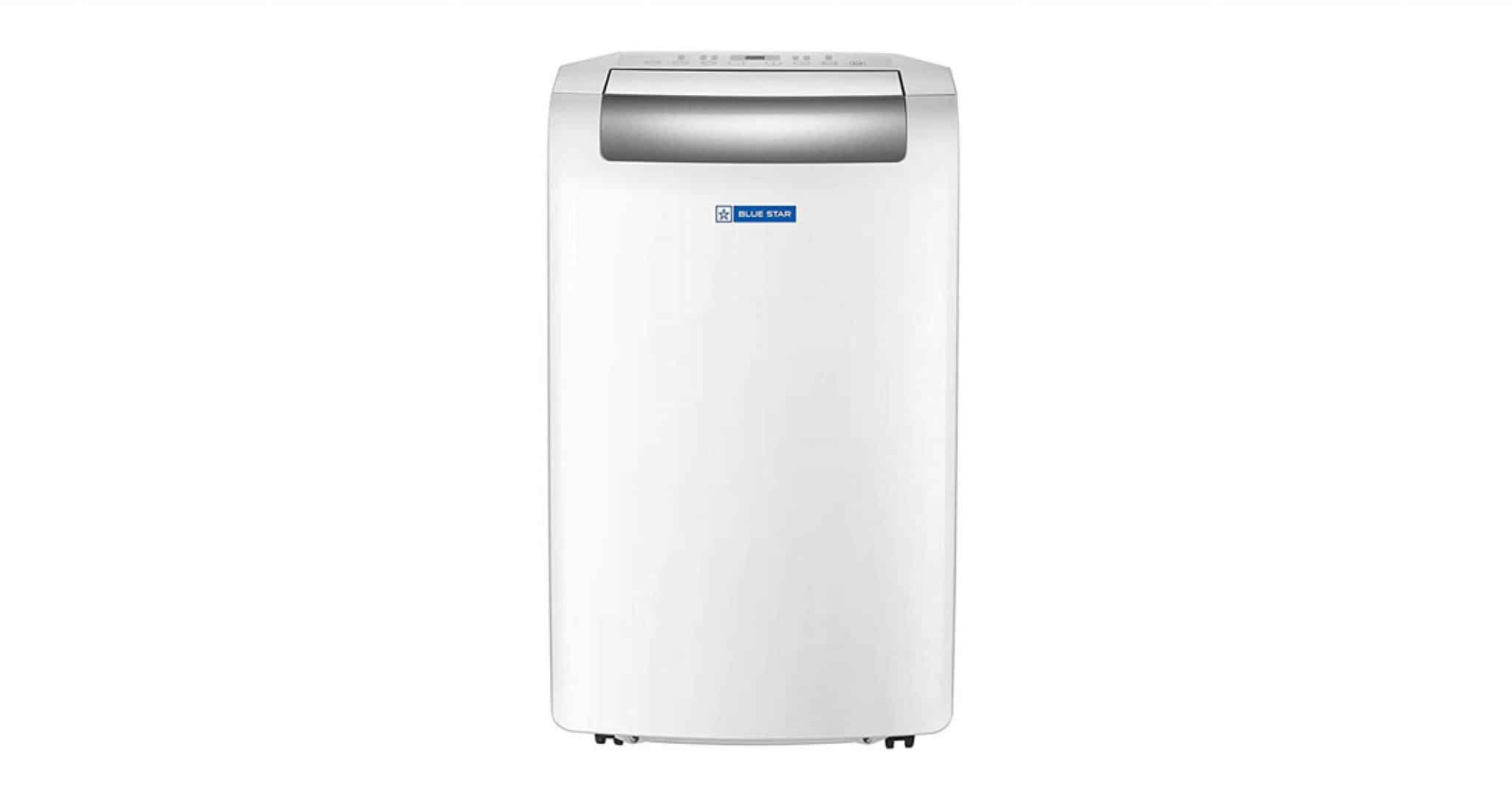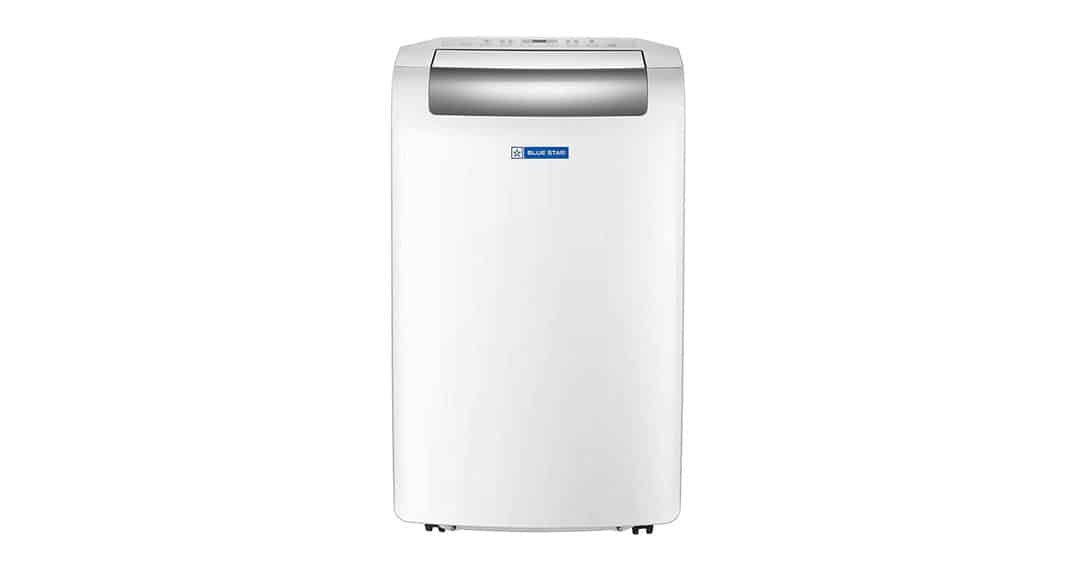 It works by drawing warm air from the room and expels out the cool air. As a result, the heat and moisture are vented out so that the portable cooling system works efficiently.
In portability, these AC's are similar to an air cooler, but unlike the coolers, they can condition the Air. They come in small sizes and are easy to install. These Aircons can be placed anywhere in the room.
However, these portable ACs make a lot of noise and consume more electricity. They are not yet very popular in India.
Positive
They do not need installation.
Easily movable from one room to another with the design features.
Available at affordable rates providing efficient cooling.
Negatives
Very Noisy.
The drain tanks should be emptied regularly. 
Energy consumption for cooling is high.
Not suitable for larger rooms.
Factors to Consider while Purchasing an Air Conditioner(AC)
People are not only using an Air Conditioner at home but also at the offices where they spend their day. As it is an important appliance, you should consider several factors and be careful while purchasing them. Understanding some of these factors will help you in getting the right air conditioner suiting your budget.
Some factors that can help you in buying the right air conditioner for your place are:
Capacity or Tonnage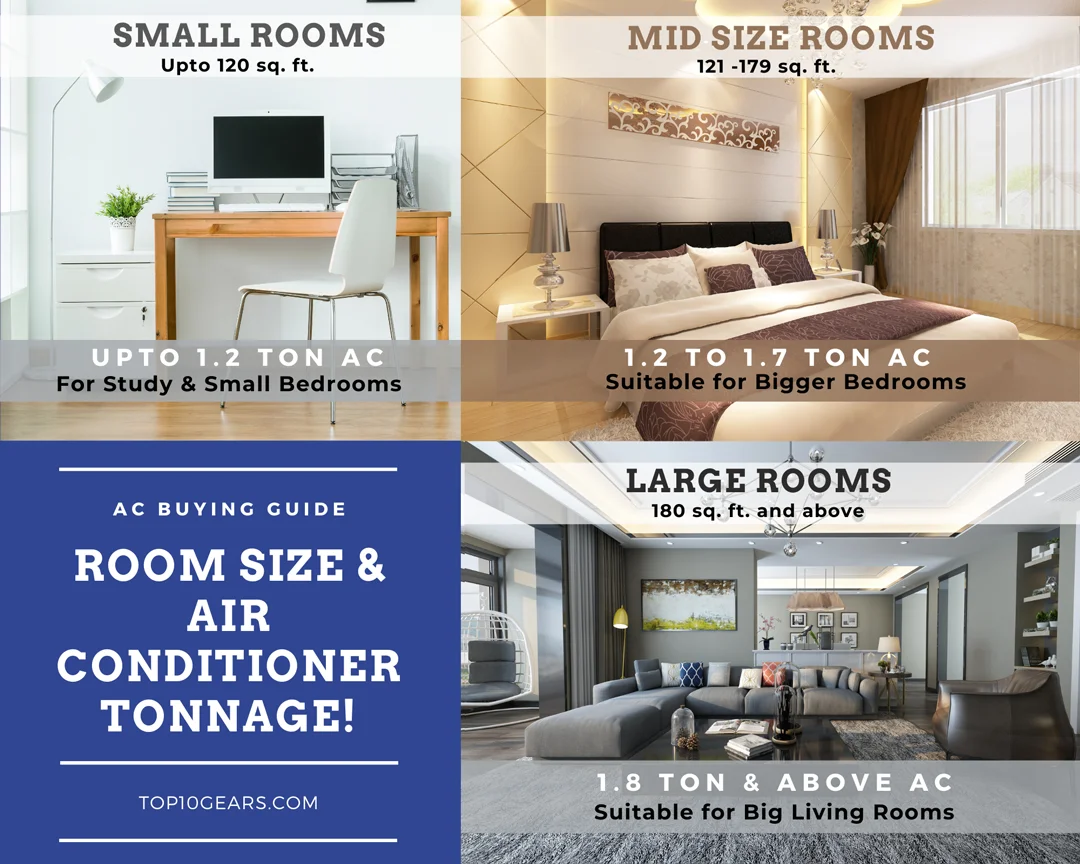 When it comes to choosing an air conditioner, it's a bit difficult task. There are different sizes of this product available in the appliance stores, you need to pick one suiting the requirements of your room.
No, we are not talking about the dimensions of an AC or the AC's weight. By size of the AC, we mean the cooling capacity of the Air Conditioner, which is measured by Tonnage. For now, just remember that 1 ton of AC can cool a space up to that extent as if we kept 1 ton of ice in that space.
We have already elaborated on the concept in detail later in this article. You can take the help of our AC tonnage calculator to calculate the capacity you need for your room.
For simplicity, just consider the Tonnage as the cooling efficiency of an AC. The higher, the better.
| | |
| --- | --- |
| Room Size | Tonnage |
| 100-120 sq. ft. | 0.50 Ton |
| 120-150 sq. ft. | 0.75 Ton |
| 150-180 sq. ft. | 1.00 Ton |
| 180-250 sq. ft. | 1.50 Ton |
| 300-350 sq. ft. | 2.00 Ton |
| 350-500 sq. ft. | 3.00 Ton |
Note: Without considering the additional factors.
If you buy a large air conditioner, it can cool the room faster than usual but will increase the power bill.
In the case of small air conditioners used in a large room, it takes a lot of time and consumes most of the electricity. You need to pick the size of the AC according to the square foot area, else the cooling won't be efficient.
The bigger the room, the higher the tonnage required to cool it effectively.
The other factors to consider are the number of heat sources, the number of windows, and the surfaces exposed to the sun. If you have the number of occupants in a room high at your place, it is better to look for a stronger cooling unit as the heat load will be more.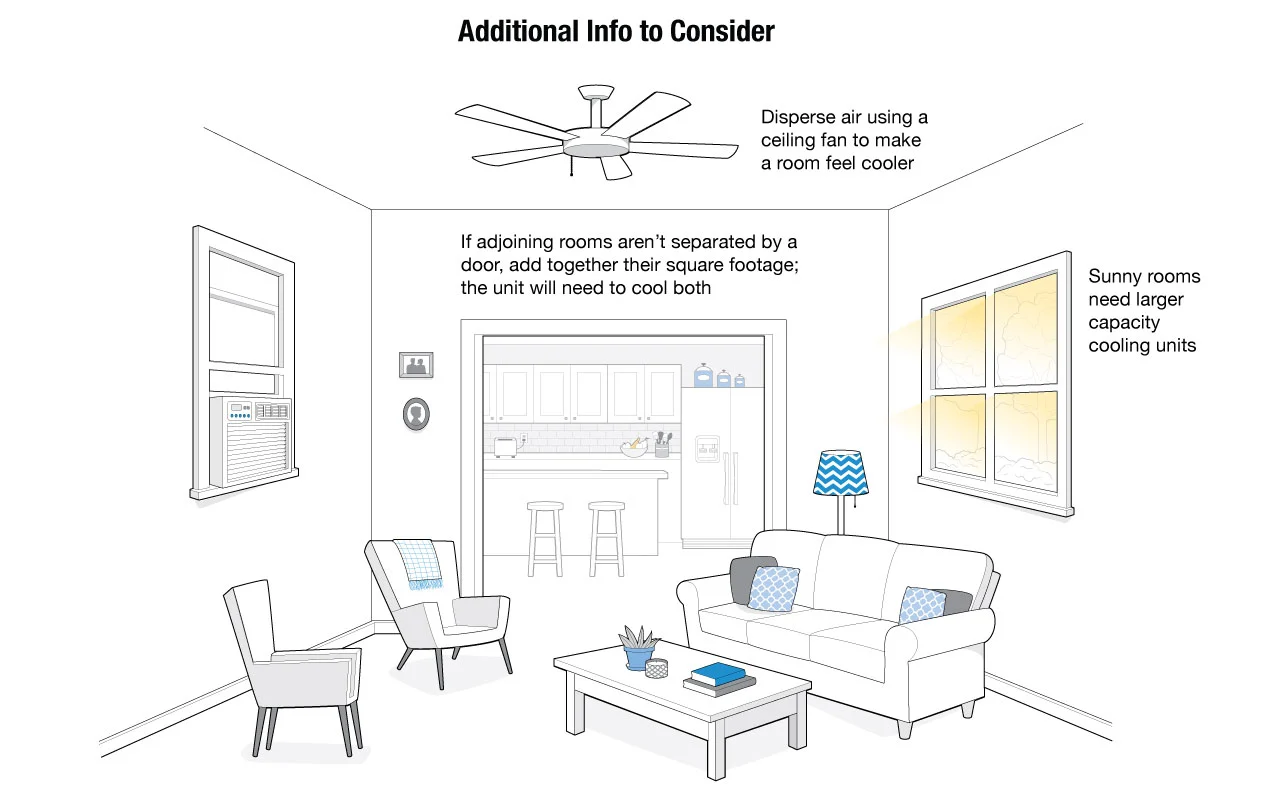 You need to pick this appliance considering these parameters and find the best type that suits your place.
Type of Air Conditioner
As you have different types of AC's, you need to choose the one that can fit your requirements and budget. For each type, you can look for the features explained by the manufacturers and consider the surface available for installation.
If you are buying air conditioners for offices or larger areas, you will have to install more than one to get proper cooling. Take the help of the below table and choose the one suitable for your room.
SUITABLE FOR

Noise Level

Capacity


Features



Installation
Pros
Cons

Split AC
Larger Rooms, Faster Cooling
Check Prices
SUITABLE FOR

Noise Level

Capacity


Features



Installation
Any Room
Very low
9,600 BTU to 24,000 BTU
Humidity control, dust filter, Bacteria filter, Wi-Fi connectivity, Auto Clean, etc
More effort
Pros
Rapid Cooling
Quite
Can be installed on any wall
Energy Efficient
Smart Features
Look Good 
Cons
Expensive
High Maintenance cost
Risk for coolant leakages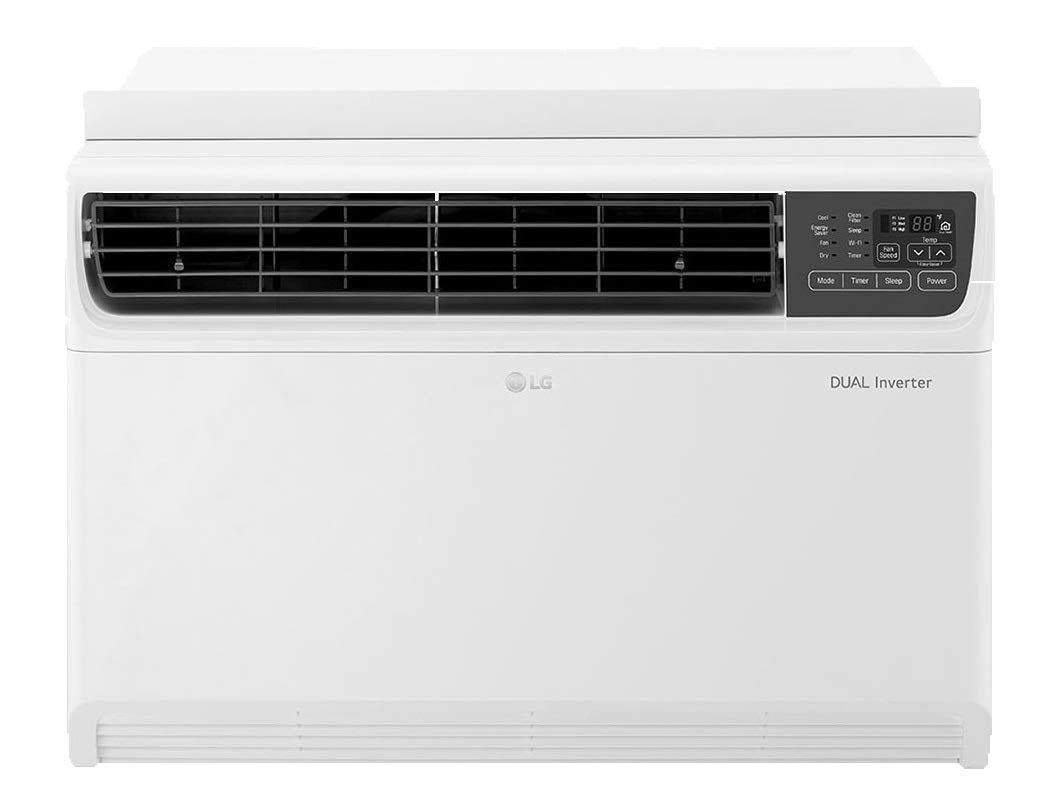 Window AC
Smaller Rooms, Easy to Maintain
Check Prices
SUITABLE FOR

Noise Level

Capacity


Features



Installation
Small Room
Louder
6,000 BTU to 24,000 BTU
Humidity control, dust filter
Minimal effort
Pros
Affordable
Easy to install
Smaller in size
Shifting is easy
Low maintenance Cost
Cons
Louder
Requires exterior support
Consume more electricity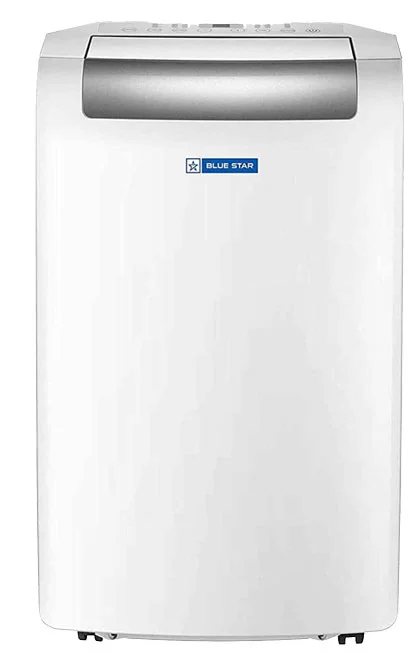 Portable AC
Multiple Rooms, Easy to Install
Check Prices
SUITABLE FOR

Noise Level

Capacity


Features



Installation
Room with window
More noise than Window AC
5,000 BTU to 14,000 BTU
Humidity control, dust filter, Bacteria filter, etc
Little effort
Pros
Portable
Affordable
Does not require Installation
Require very little space
Cons
Very Noisy
Not energy efficient
Mediocre Cooling
Brands
Make sure that you choose a good quality brand to purchase the air conditioner for your benefits from the market. If you look for low-quality brands, it won't be an economical option in long run for you.
When you get the product from a reliable source you can be assured of the proper cooling effects. You can get different design features when comparing the models from various brands, some give advanced types for adding more comfort to the users.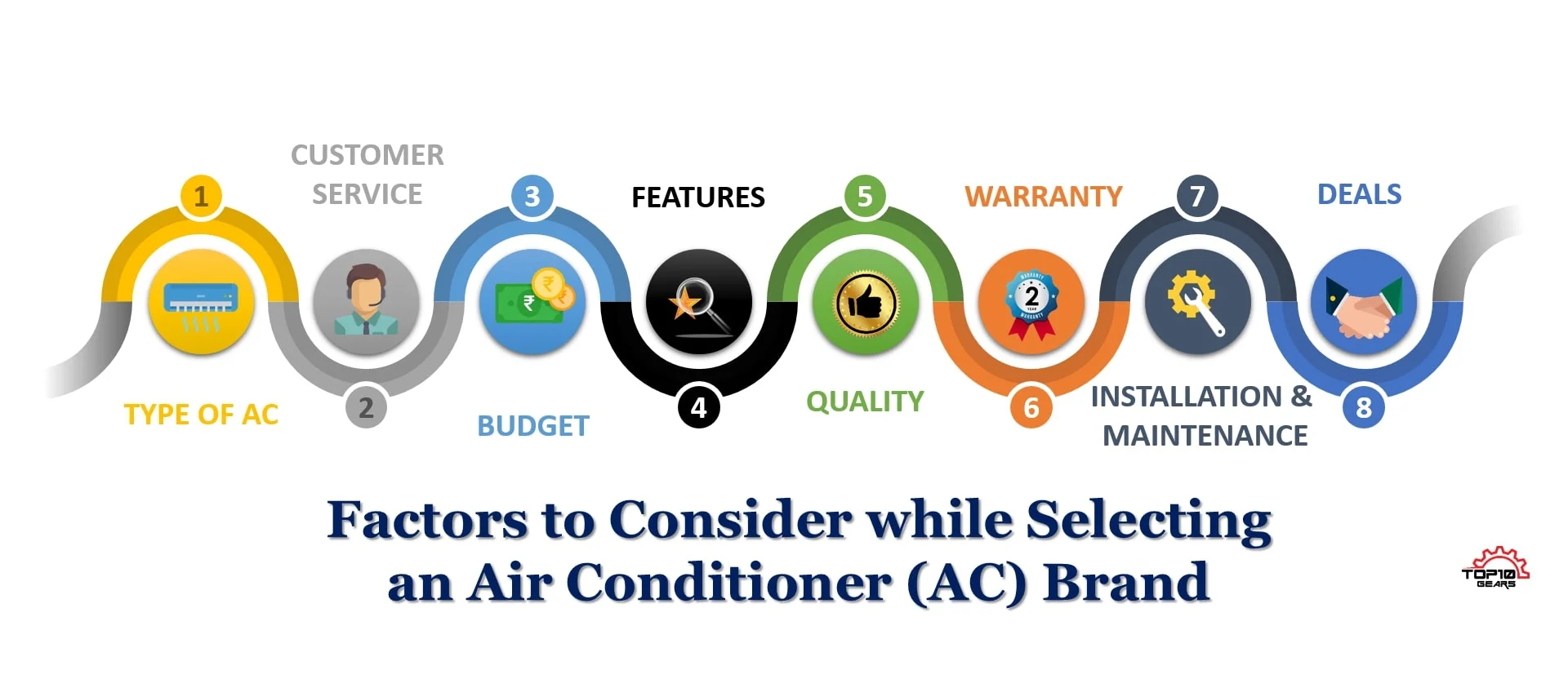 Some of the world-famous AC brands are Daikin, Carrier, Voltas, Bluestar, etc. You can check our extensive article on AC Brands where we have described the positives and negatives of the 15 best AC brands present in the market along with their most popular models and why should you choose that brand.
Inverter or Non-inverter AC
While searching for Air Conditioner, you might have come across the terms Inverter AC and Non-inverter AC. If you think that Inverter ACs are those Air conditioners that can work with home inverters, I am afraid you are mistaken.
The home inverters have nothing to do with these type of inverter AC. These Air Conditioners work on the technology that is named Inverter Technology and was invented to save power.
The home inverters have nothing to do with Inverter Air Conditioners.
Before we go deep into the functioning of Inverter technology, let's first understand the working of a non-inverter AC and its issues.
The working of the Inverter and non-inverter AC is the same as we have seen earlier, except for the compressor motor. In normal non-inverter AC, when we switch on the AC, the compressor motor turns on and runs at full speed. On reaching the set temperature, the compressor turns off, and the fan continues to operate.
Once the temperature goes above the set limit, the compressor motor starts again and run at total capacity to cool down the room.
So, we can say that a traditional non-inverter AC has a fixed-speed compressor motor that will either run at full speed (in ON state) or no speed (in OFF state). It works on an "all or none" principle.
The issue with these types of fixed-speed compressor motors is that a large amount of power is consumed when the compressor restart, and because of the frequent start and stop, these types of normal non-inverter AC consume more power.
This issue was addressed by introducing a variable speed compressor motor, an integral part of an Inverter AC. When we switch on the inverter AC, it run at full speed. On reaching the set temperature, the compressor does not switch off. Instead, it reduces its speed, thereby drawing less power.
In the Inverter technology, the variable speed compressor never switches off. Instead, a variable-frequency sensor controls the motor's speed, thereby regulating the unit's refrigerant flow that provides just the right amount of cooling or heating as needed.
It eliminates the frequent start-stop cycles and therefore increases the energy efficiency of AC in the long run.
These two air conditioners are more or less like the functioning of a car with adjustable accelerator and other with non adjustable accelerator. See the below illustration.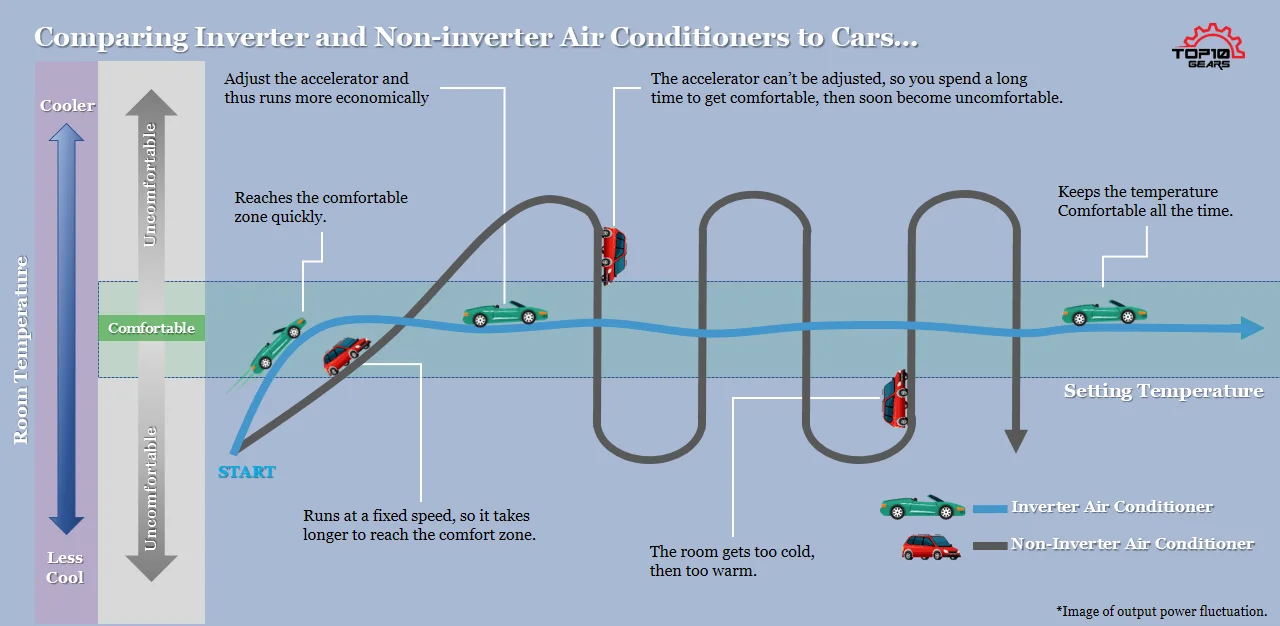 Apart from energy conservation, there are other prominent differences between an Inverter AC and Non-inverter AC. We have compared these two ACs on different parameters with the help of the below comparison table that will surely help you decide the one that suits your requirement.
Inverter AC vs Non-Inverter AC
Comparison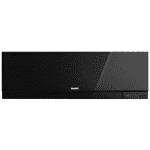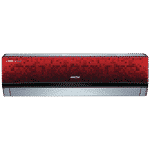 Price
The Lower the Better
Cooling Speed
The Faster the Better
Variable Speed Compressor
Compressor Life
The More, the better
Power Saving
The More, the better
For the conventional AC, you can repair them by replacing the individual components, but in the inverter type, the whole board should be replaced if the microcontroller has issues. The repairs are complicated due to the circuitry.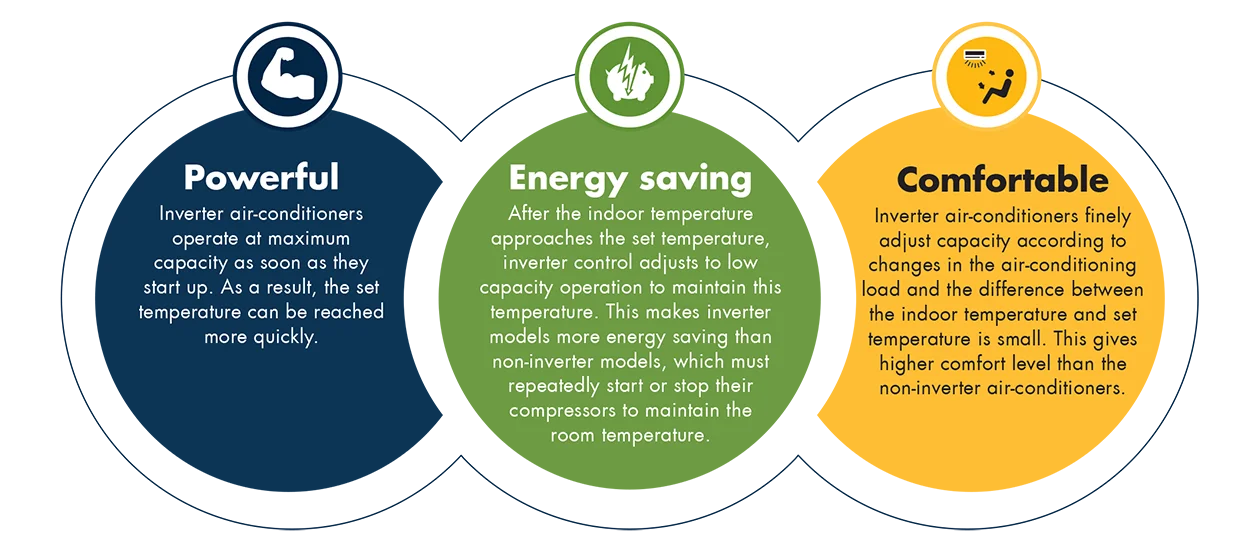 Also, those looking for the Inverter AC should spend more money to get the appliance. However, Inverter AC are powerful, provide higher comfort level and saves tons of energy.
Star Rating and Power Consumption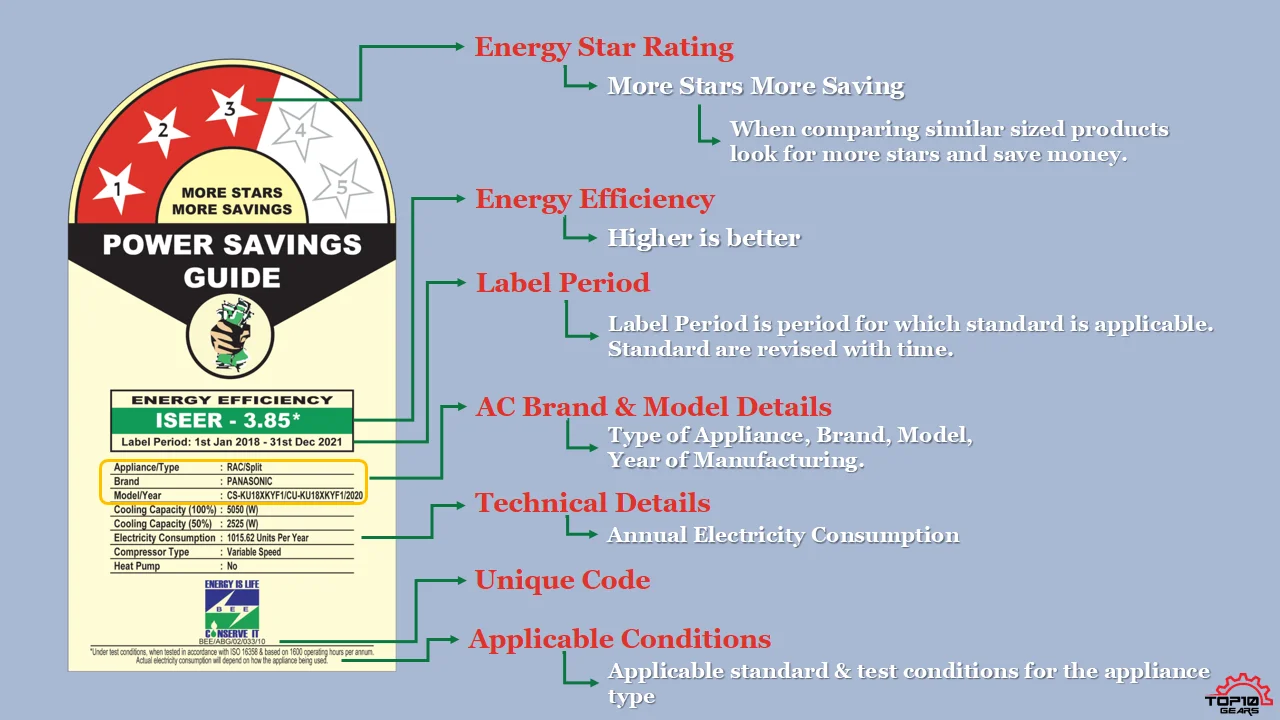 Energy Efficiency is one of the significant differentiating factors between ACs that can't be overlooked. It decides the amount of power your AC is going to consume.
It is basically the cost of using the appliance (paid in instalments in the form of an electricity bill). It is an essential factor because we are generally more concerned about the cost of owning the appliance, i.e., the purchase cost, and overlook the cost of using.
However, once we are informed about the recurring benefits, we can make a rational decision.
So, what exactly is energy efficiency, and how is it measured?
Energy efficiency in crude term is the ratio of the amount of heat an AC can take out to the amount of energy(power) it consumes in an hour. In simple terms, it is basically the performance capability of an appliance.
There are many energy efficiency parameters used in different countries to determine the capability of Air Conditioning. Some of the most widely used systems around the world are:
EER (Energy Efficiency Ratio)

SEER (Seasonal Energy Efficiency Ratio)

ESEER (European Seasonal Energy Efficiency Ratio)

IEER (Integrated Energy Efficiency Ratio)

CoP (Coefficient of Performance)

ISEER (Indian Seasonal Energy Efficiency Ratio)
Star Rating
Getting deep into the technical details of these ratios is of no use to us. So we will only describe the two systems that are used in India.
The BEE (Bureau of Energy Efficiency) has made it mandatory for all AC manufacturers to show certain efficiency data and star ratings on their products. ISEER is one of them. It was made compulsory from the year 2018.
ISEER ( Indian Seasonal Energy Efficiency Ratio)
Indian Seasonal Energy Efficiency Ratio or the ISEER is the ratio of heat energy removed per hour to the amount of power consumed with the seasonal factoring. After considering the seasonal factor the ratio is formulated as
ISEER=CSTL/CSEC
Where,
CSTL= Cooling Seasonal Total Load, i.e. the total amount of energy consumed by an Air conditioner in an active mode of cooling operation
CSEC= Cooling Seasonal Energy Consumption, i.e. the total amount of energy consumed by an Air Conditioner in an active mode of cooling operation.
It is measured under a specific condition with Outdoor Temperature of 35 °C, Indoor temperature of 27°C and 50% relative humidity. It is also assumed that the AC will run for 1600 hours per year.
Star Rating
The above technical terms are quite confusing, and as a general consumer, these are difficult to understand.
So, Government has introduced a star rating system for appliances that is easy to understand.
The BEE devised the star rating system, with a range of 1 to 5 stars based on the ISEER value of an air conditioner.
This system ensures that the common people can easily understand the energy efficiency of appliances.
The BEE star label contains the star label, ISEER value, annual electricity consumption units, manufacturer unique identification number, product details, and a BEE logo.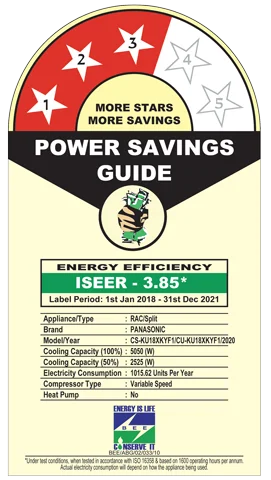 The more the star rating value, the better the Air Conditioner.
Below is the chart showing the star rating of AC against the ISEER value range.

The energy efficiency is different in window AC and Split AC, even if they have the same star rating.
BEE also considers the technical advancement in the HVAC industry and revises the star rating criterion from time to time. Hence, a 5 star Air Conditioner in the previous year may become a 3 star or 4-star AC the following year after revision of rating takes place.
You should also pay attention to the validity of the label from the 'label period' section printed on the label. If you are more concerned about the BEE labels, you can also validate them from the BEE website.
It is wise to choose the product having high star ratings. The initial cost you spend for the purchase will increase depending on the higher star ratings, but this will help you to reduce the energy consumption, which in turn saves you money on the power bill.
You can take the help of an energy consumption calculator to get a rough idea about your energy bill due to your new Air Conditioner.
Type of Compressor Coils: Copper Coil vs. Aluminium Coil

The working of an air conditioner involves compression, condensation, and evaporation of the refrigerant gas inside metal coils. The gas moves inside the coils, changes to the liquid state, and again converts to gaseous forms.
An Air conditioning unit consists of two coils, i.e., condenser coils and evaporator coils, that play a vital role in the functioning of an Air Conditioner.
This makes the type of coil in an AC an essential factor while selecting an Air conditioner. The coils are mainly made up of two metals, copper or aluminum. This gives rise to an age-old debate about which type of coil is better- Copper or Aluminium?
 In 1970 General Electronics substituted copper coils with aluminum coils.
Let us compare the copper coils and the aluminum coils on different parameters with the help of a comparison table that will assist you in deciding the one good for you.
| | | |
| --- | --- | --- |
| Characteristics | Copper Coil | Aluminium Coil |
| Cooling Rate | Better heat transfer than aluminium, cools Faster | Slow heat transfer than copper, Slower cooling |
| Corrosion | Slow corrosion Rate | Faster Corrosion than copper |
| Cost | Expensive | Economical |
| Durability | Stronger than aluminium, hence more durable | Weaker than copper, Less durable. |
| Ease of Cleaning | Easier to clean. | Difficult to clean and Maintain |
| Repairing | Easy to repair on field. | Difficult to repair on field. Generally needs replacement |
| Ease of Maintenance | Easy to maintain | Difficult to maintain |
| Cost | Expensive | Affordable |
| Pliability | More metal needed to make coil | As compared to copper lesser metal is required. |
It is evident from the above table that the copper coils are far better than the aluminum coils. It is easy to maintain, clean, repair, and offer faster cooling, better heat exchange capacity, and a slow corrosion rate.
However, aluminum coils are less expensive and more affordable, bringing down the AC cost and making it a luxury that most people could afford.
A coating of unique anti-corrosive material is applied on condenser coils. It reduces the corrosion of the condenser coil from salt, acid, humidity, and moisture. It also improves the cooling efficiency of an AC and enhances the longevity of the condenser coil.

Depending on these coating, there are mainly two types of technology used in Air Condensers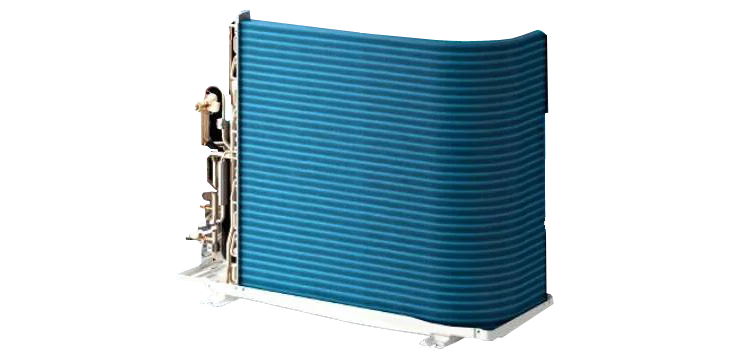 Blue Fin Technology
: In this technology, a condenser coil is coated with an
epoxy coating
that is a compound consisting of two elements. One is an epoxy resin, and the other is a polyamine hardener (catalyst).
Gold Fin Technology
: In this technology, a condenser coil is coated with anti-corrosive Gold nano-coating, mainly Titanium Dioxide.
If budget is not a constrain, we recommend choosing an air conditioner with a copper condenser, no matter what the salesperson tells you. Many companies tried selling ACs with aluminum condenser metal or aluminum alloy but failed miserably in India.
Types of Compressor: Reciprocating or Rotary Compressor

This is also one of the important factor that you should not miss while selecting an Air Conditioner. A compressor is the most important part of an air conditioner and is known as the heart of a cooling appliance. The efficiency of an AC is dependent on the type and size of the compressor used.
The compressor pressurized the refrigerant gas and helped in conditioning the air. Two different types of compressors are used in air conditioners.
Reciprocating Compressor
Rotary Compressor
Reciprocating Compressor
A reciprocating compressor contains a cylinder and a piston. It uses a piston to compress the refrigerant gas, similar to an automobile engine.
The drawbacks of these types of compressors are that they create a lot of noise due to the moving parts and suffer from a frequent breakdown.
Positive
Maintenance is Easy
Relatively Cheap
Good Pressure-Generating Capacity
Negatives
Noisy
Chances of frequent breakdown
Low Efficiency
Rotary Compressor
A rotary compressor has rotor blades, and with the help of these rotating blades, the air is pressed to pass through a narrow passage. It increases the pressure of the refrigerant gas.
Positive
Less noise
Less Chance of Breakdown
What are Inverter Compressor
You might be wandering about type of compressors used in Inverter AC? Well, Inverter compressors are variable speed compressors that can be either rotary or reciprocating type. These inverter compressors use a variable-frequency drive (VFD) or adjustable-frequency drive (AFD) to control the speed of the compressor motor.
I recommend you to go for an Air conditioner with a rotary compressor while selecting an AC.
Noise Level
This factor comes in the category of comfort and should be taken seriously. For people looking to buy an air conditioner for their bedrooms, this is an important factor to consider.
You need to feel the AC, not hear it.
It would be best to choose from the brand that offers a relatively quiet AC with a minimum noise level or a quiet mode or breeze mode.
It is good to buy a split air conditioner in this case because Windows and Portable ACs are relatively louder compared to Split ACs. You need to check the noise levels (decibel rating) mentioned in the specifications.
I recommend you choose a Split AC with a noise level of below 35dB and if you are going for a Windows AC or Portable AC, look for a noise level of less than 55dB.
It is good for you to buy a split air conditioner in this case and make sure that you read the noise levels mentioned in the specifications.
Price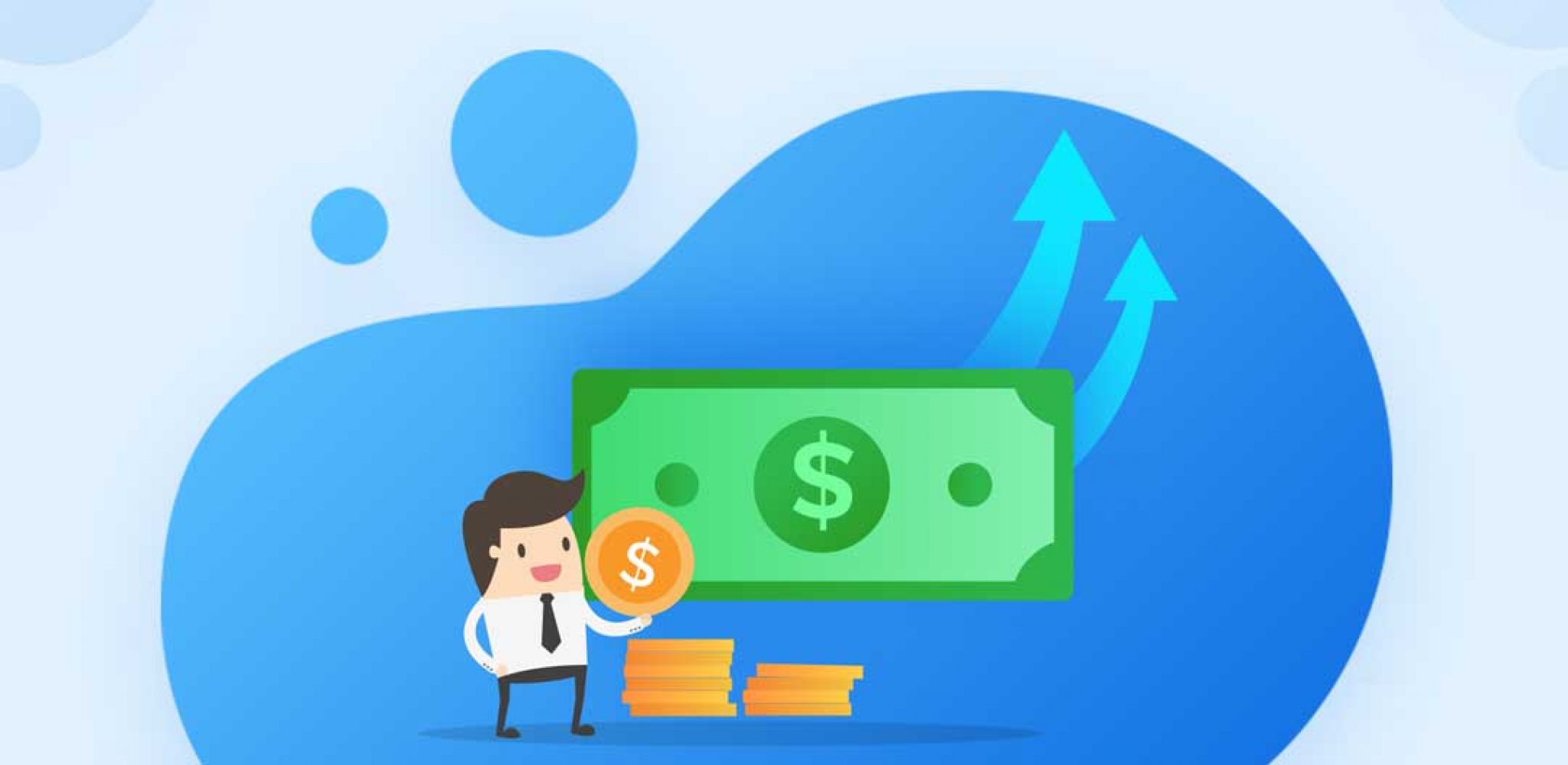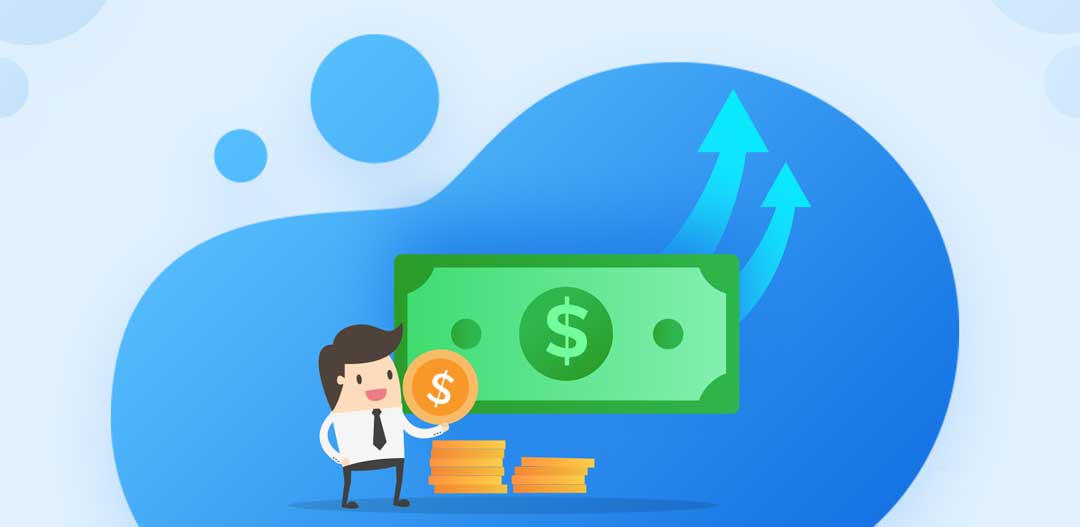 Budget is one of the most important factors, if not the most important factor to consider while buying an air conditioner. It lets you choose either an expensive air conditioner that can save you tons of energy or an affordable AC lacking certain smart features.
It would be best to allocate a budget range that you are willing to invest in the appliance. Afterthat you can search for an air conditioner with all the desired features within that range.
The rise in demand for Air conditioners has increased the cost, but the advancement of technology in the cooling industry has substantially made it affordable. The latter being on the winner side.
Nowadays, you can get an Air conditioner with desired features, functions, and benefits even in a machine at an affordable price. Manufacturers offer a wide range of prices from which you can select the appliance.
When you intend to buy an AC with a higher capacity, higher star rating, and smart features, you will have to pay a good amount. But these features will save you money in the form of monthly electricity savings (cost of using the appliance).
We often forget to consider the cost of using the appliance and concentrate only on the cost of owning the appliance. However, your saving on monthly electricity bills will recover this initially increased cost in the span of 2 to 3 years.
At top10gear.com, we recommend investing in a good Air Conditioner with smart features and high star ratings while purchasing irrespective of the price.
After-sale Service and Warranty
If you have found the right product suiting your interests, ensure that the manufacturers provide good after-sales service also. Try to choose AC from the brands that provide a warranty for a certain period.
It assures you access to professional technicians at a lower price, and you don't have to pay for the defects until the warranty period is over. It is beneficial for every user, so make sure you consider this factor during purchase.
Some Smart Features to look out for when buying an Air Conditioner: AC Buying Guide
Apart from the above listed most essential factors, you also need to consider some of the convenient and smart features mentioned below when choosing the right system for your home.
Cooling & Heating
If you live in a place where winter temperature reaches below 15°C, it is better to choose an Air Conditioner with Cooling and heating features. It will provide you with enough warmth during winters by the action of built-in heaters.
In a place where the difference between summer and winter temperature is higher, this feature is a must-have. In harsh summer conditions, it will provide efficient cooling, and in winters, it will keep the inside environment comfortable.
Air Conditioners like Voltas 18H SZS, LG LS-H12VNXD, Daikin FTHT50TV16U , etc. comes with both, Heating and Cooling feature.
Dehumidifier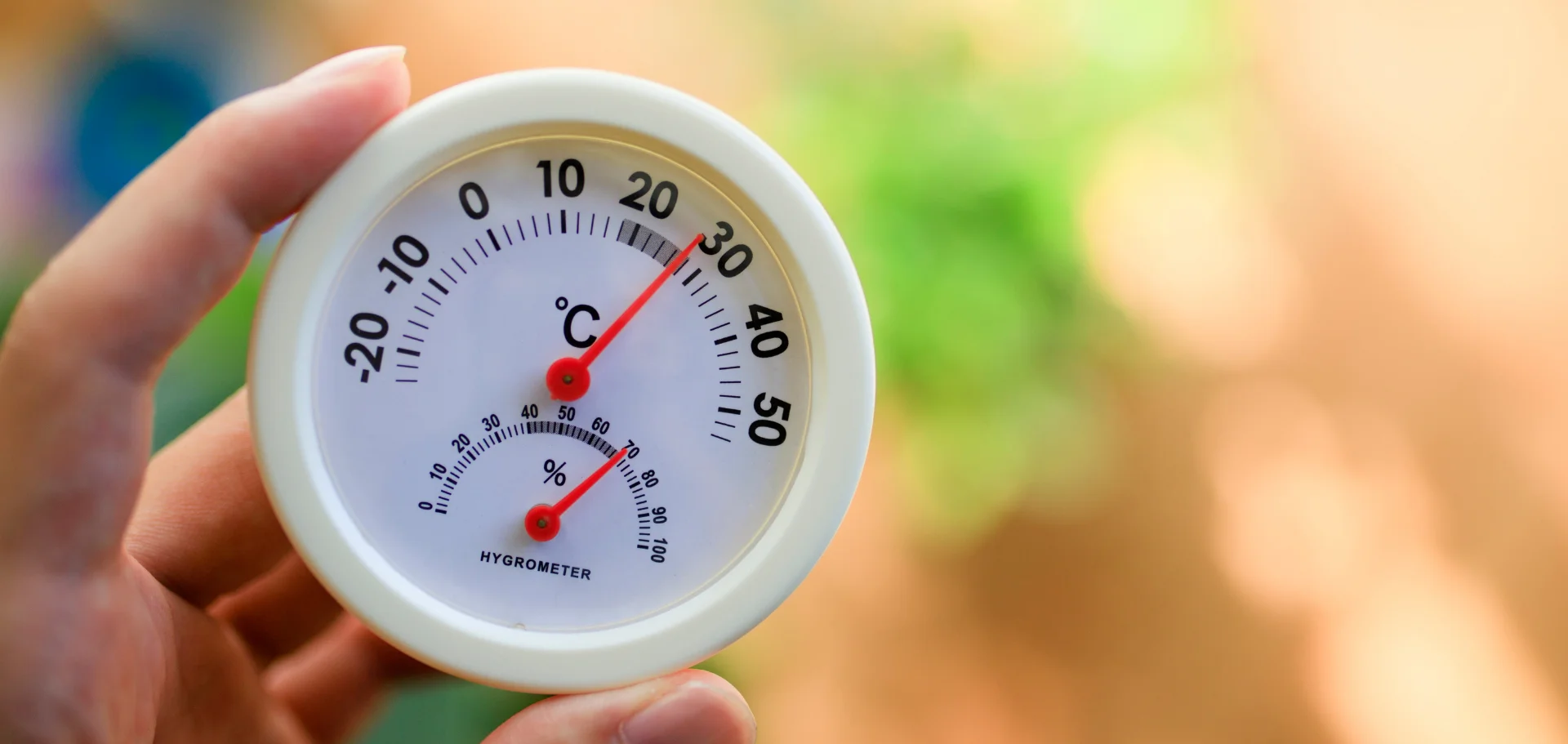 Humidity is one of the primary cause of uneasiness. It causes sweat and can lead to dampness, mould, and fungus growth. An Air conditioner with Dry mode can act as a dehumidifier and controls the humidity in the air.
It is used to remove moisture from the air and maintain a constant humidity level, thereby providing a comfortable space.
Look for an AC model with a pre-installed dehumidifier suitable to remove excess moisture in the air during monsoons or the rainy season. It is a must-have feature for people living in coastal areas.
Some air conditioners that come with the dehumidifier feature are IFB IACI18SA5G3C, Haier HSU19C-TFW5B(INV), LG MS-Q18ENZA, Panasonic CS/CU-NU18WKYW, etc.
Filter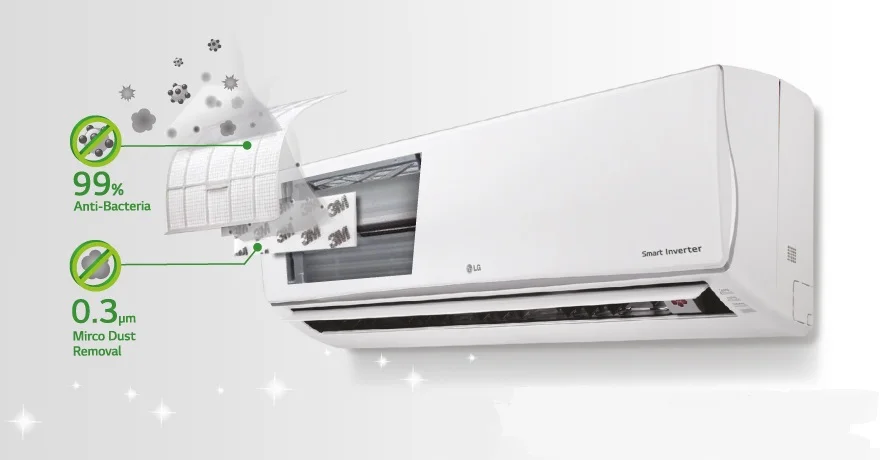 Filters are an essential part of the air conditioners that traps dust particles, pollens, bacteria and purifies the air coming inside a room. The Aircons used at hospitals and cleaning rooms have separate replaceable filter modules which assure advanced filtering.
Anti-bacteria filters are another feature that helps the user in eliminating harmful substances and microorganisms.
If you have allergies or asthma, you need an air conditioner featured with an anti-allergy and an anti-microbial filter. Regular air conditioners often don't have these features. I recommend you choose an air conditioner that is air purifying.
Having efficient filters is necessary for the air conditioners to work efficiently without accumulating dirt on the working parts.
Air Conditioners like LG MS-Q18SWZD, Godrej GIC 18HTC5-WTA, Daikin FTKG50TV , etc. comes with a Anti-microbial and Anti-bacterial Filters.
Environmental Friendly Refrigerants
Refrigerants are fluids that pass through phase conversion cycles. It is changed from liquid to gas and back to provide a cooling effect to the user.

Many manufacturers use R410A refrigerant instead of common R22 because R410A is more environmentally friendly and power-efficient with lower boiling points. We have a duty towards maintaining the sanctity of our environment.
| | | |
| --- | --- | --- |
| Refrigerant | Global Warming Poetential | Ozone Depletion Potential |
| R22 | 1810 | Medium |
| R410A | 2088 | NIL |
| R32 | 675 | NIL |
| R134A | 1430 | NIL |
| R290 | 3 | NIL |
| R600A | 3 | NIL |
From the above table, it is clear that R600A and R290 are suitable refrigerants for the environment. We should look for these refrigerants in air conditioners. However, Air conditioners with these refrigerants are expensive.
Auto-Clean Function
For preventing the growth of harmful microorganisms in the appliance, it should have the auto-clean function that can avoid moisture content.
This feature enables the indoor unit to evaporates all the moisture inside it and provide you with clean, healthier air with better cooling. This feature also enhances the longevity of your cooling appliance.
Few air conditioners that offer Sleep Mode are, Carrier CAI18ES5R30F0, LG MS-Q18YNZA , Samsung AR18AYLYATBNNA, Voltas 185V_JZJT, etc.
Sleep Mode
It is one of the smart features that function by reducing the cooling effect every hour, thereby saving a hefty amount on the electricity bill. It is a better way to reduce electricity consumption.
The sleep mode alters the temperature at regular intervals to enable comfortable sleeping. This mode also reduces an air conditioner's overall working and provides a quiet environment good for sleeping.
It is a highly useful feature for places where there is a considerable drop in night temperature.
Few air conditioners that offer Sleep Mode are, LG MS-Q18HNYA1, Panasonic CS/CU-HU18XKYF , Blue Star IC518EBTU, Daikin FTKF50TV etc.
Smart Features, App Control, Wi-Fi Connectivity, and Voice Assistant
Air conditioners are the latest addition to the IoT(Internet of Things). It can connect to other devices on the internet and can be controlled by a smartphone app.
The app control and voice compatibility help users operate the appliance at ease and comfort by replacing traditional remotes.
These Air Conditioners can take voice commands via smartphone or smart speaker's voice assistant like Alexa, Google Assistant, or Siri.
With a companion Smartphone app, you can access all settings of your Air conditioner from anywhere and at any time. You can control the temperature and fan speed settings, timer, mode, etc.
It is a convenient feature that lets you control your AC away from your home, and you can come home to a frosty room after a day-long work.
We recommend you to look for an air conditioner that comes with smart features such as Wi-Fi or Bluetooth connectivity, capable of taking voice commands and can be connected to a companion smartphone app for both Android and iOS. It should also have the capability to be integrated with any smart home system.
Some of the smart air conditioners that offer Wi-Fi and voice command are LG JW-Q18WUZA, Daikin FTKR50TV , LG MS- Q18SWZD, Panasonic CS/CU-NU18WKYW, etc.
Turbo Mode
It is also one of the features you should look for in your Aircon. Most brands have a different name for this feature, such as Quick Cool, Jet Mode, H'Cool, Power Chill, etc. In Daikin ACs, the turbo mode is known as Power Chill. In LG ACs, it is known as H'Cool or Himalayan Cool.
Turning on this mode can make the Air Conditioner run at total capacity for few minutes and can cool the room faster. But this mode consumes more power than regular functioning. So, it would be best if you used it once in a while.
Air Conditioners like Daikin FTKG50TV , LG MS-Q12YNXA , Panasonic CS/CU-HU18XKYF , etc. comes with both, turbo mode feature.
Activity Sensor
The activity or movement sensor monitors use electronic tracking to determine the activity in a room, including the number and location of the occupant. Accordingly, it adjusts the temperature and airflow of the air conditioner for specific zones in a space.
The motion sensors can detect changes in human movements and their activity level. Based on the inputs from these sensors, the AC adjust the airflow, temperature, and intensity of cooling of a particular area.
This feature can prevent a large amount of energy wastage when no one is there in the room.
Air Conditioners like Panasonic CS/CU-HU18XKYF , LG MS-Q18SWZD, Daikin JTKJ50TV , etc. comes with a Activity and motion sensors.
How to choose AN air conditioner: stepwise guide
Selecting an Air Conditioner can be broken down into nine different steps that you can follow to buy the perfect cooling gear. A stepwise guide is also helpful, easy to follow and convenient for better understanding.
 
Below I have described and listed the 9 Steps that you can follow to help you choose the right Air Conditioner.
Determine the Right Cooling Capacity
It is the first step of choosing your air conditioner. In this step, you need to
determine the size of the room
in which you plan to install the air conditioner.
After measuring the dimensions of the room or space, you also need to consider the other factors like
direct sunlight
on the roof of your room or any
wall, the number of persons
planning to live in that room, the number of windows, etc. These all factors affect the tonnage capacity of your Air Conditioner.
You can take the help of
our tonnage calculator
given below and punch the information into it. It will calculate the capacity of AC needed.
After calculating the suitable capacity, the next step is to choose the type of AC. For doing so, you need to consider the physical and structural restrictions in your room.

If you live in a rented house and there is a restriction in drilling the wall, and there is provision for window AC, you can go for window AC. These ACs are easy to install and move from one location to other.

If you need portability and need to use a single AC in different rooms, you can choose a portable Air Conditioner.

However, if there is no such restriction, I personally recommend you to choose a Split AC. In Split AC, you can get lots of innovative features, low noise, fast cooling speed, aesthetic look, highly efficient, and child safe.
After choosing the type of AC, you need to allocate the fund limit you are willing to spend on the appliance. This step will be the deciding factor for the coming steps.

Here in this step, we recommend you to not only consider the cost of owning the appliance but also the cost of using the appliance. The cost of using the appliance is paid regularly in the form of a monthly electricity bill.

If you want to reduce the cost of using the appliance, you need to invest in the initial cost of owning the Air Conditioner. However, your saving on monthly bills will recover this initially increased cost in the span of 2 to 3 years.

We at top10gear.com recommend you to invest in a good split Air Conditioner while purchasing irrespective of the price.
Select between Inverter and Non-Inverter AC
If your budget allows, we recommend you to go for an Inverter AC. It has lots of advantages over non-inverter AC.

An inverter ACs offer a fast cooling speed, produce less noise, be used for long hours, come with a variable speed compressor and save lots of electricity. However, you have to pay higher for Inverter Model than the non-inverter one.
Check the Star Rating and validate it.
In this step, you need to
determine the number of stars your AC should have
. The BEE star rating tells you a lot about the number of units you can save in a year, the electrical efficiency of the appliance, the manufacturing year, validity period, etc.
We recommend you to
go for a 5-star
Air Conditioner that can save you a lot of electrical energy.
It would be best to
verify the authenticity
of the model's star rating from the
BEE website
.
Select the Condenser Coil Material: Copper or Aluminium
In this step, you need to select the condenser coils material. These coils are made up of either Copper or Aluminium.

We have already compared the two coils above in this article. Take the help of the comparison table and choose the one that suits you best.

However, we recommend you to go for copper coils because it is easy to maintain, repair and clean. They also offer faster cooling and have a slow corrosion rate. You can also consider the Bluefin or gold fin condensers.
Decide the Type of Compressor: Reciprocating or Rotary
We have already described the two type of compressor used in an Air Conditioner. Choose the one that suits you best.

If you want a compressor that is easy to maintain and offers a good pressure generating capability, you can choose the reciprocating type compressor. But if you need a quiet, efficient and long-lasting compressor, you can select a rotary compressor.

We recommend you go for an AC with a rotary compressor.  
Determine Your Short List of Needs and Look for the smart features.
In this step, you need to list all the essential or must-have features you need in your Air Conditioner.
Features such as auto-clean function, Sleep Mode, Activity Sensor and Voice Command, Smart App, Anti-bacteria filters, Dehumidifier, Cooling & Heating are features that you can consider as per your need.
Ensure that you 
choose a good brand
 that offers
good after-sale service
and an
additional warranty
. Brands such as
Carrier, Voltas, Daikin, BlueStar
, etc., are world-famous Brands and are known for their excellent product. 
In choosing a brand and its models, you can take the help of our comprehensive article on 
AC Brands
, where we have described the pros and cons of the 
15 best AC brands
 present in the market.
How to choose Air Conditioner – For Apartments and Offices
The place where we spend time for rest should be cooled from the harsh summer heat. Otherwise, it will be tough for us to function normally. An air conditioner is our solution that can create a comfortable environment in our apartment or offices.
Air Conditioners for Apartments
For an apartment, the cooling appliance required will be small compared to larger areas like offices. It is recommended to go for a mini-split air conditioner or a multi-split Air conditioner for the whole apartment (2BHK or 3BHK) than installing multiple ACs in different rooms.
A multi-split Air conditioner is an intelligent AC with a powerful single outdoor unit and multiple indoor units. This smart system saves money on both, i.e., the cost of owning the appliance and the cost of using the appliance.
However, if the requirement is only to cool a particular space like a bedroom, kids' room, etc., we recommend you opt for an affordable window unit or a smart, single split AC system.
If you have a budget crunch, you can opt for an economical option and choose a smaller-capacity air conditioner for your place.
Air Conditioner for Offices
For the ease of work at offices, hospitals, or stores, a proper air conditioning system performs a significant role.
You need to choose a cooling solution after considering the building, availability of space, and operational stability. Before making any final decision on the installation process, the office structure should be analyzed with the help of an expert technician.
A single Split air conditioner can be used mainly in the server rooms and is sufficient for normal spaces. However, for cooling a large area in offices, multi-split air conditioners can be used.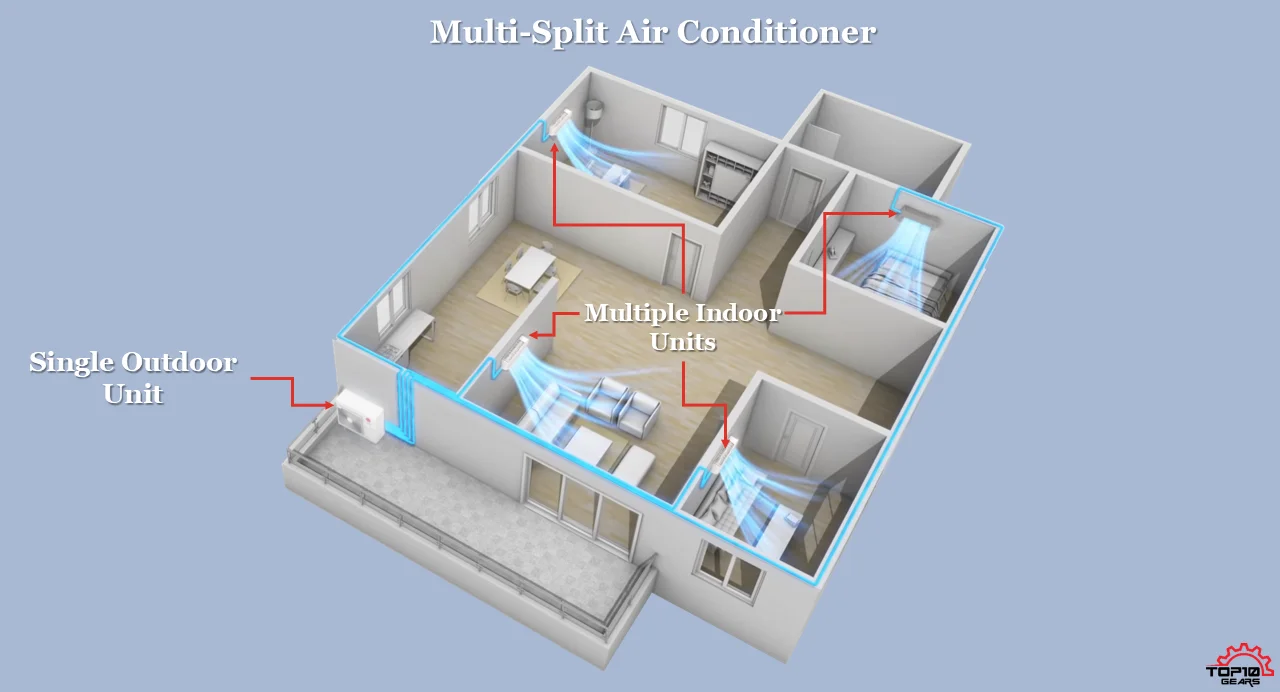 They have similar features to the usual split cooling systems but have a significant structural difference. In a multi-split air conditioner system, nine indoor units can be connected to a single outdoor unit. It saves a lot of space and doesn't affect the external appearance of the building.
You can also go for a Ceiling Mounted Cassette air conditioning system most suitable for offices because they fit perfectly to the ceilings without consuming much space and providing effective cooling. You can give a look at Samsung 2 Ton Cassette AC on Amazon.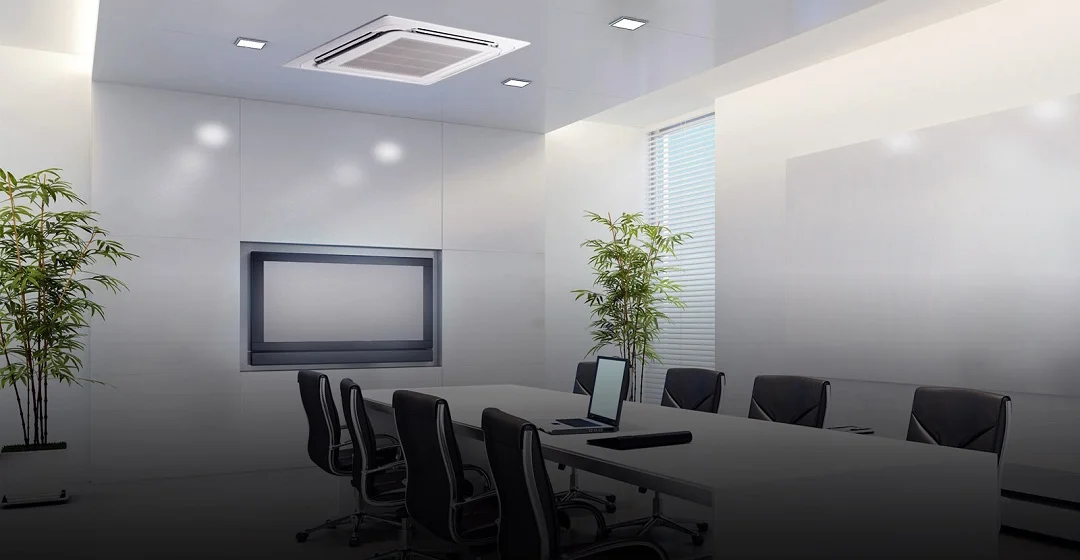 If the office area is too large, one can go for the most complex and expensive central air conditioner system. But it requires a lot of ductwork to be done, and the installation process alone is bothersome.
This system needs an expert engineer to install the ducked AC piping in the office space.
How to find the right capacity Air Conditioner?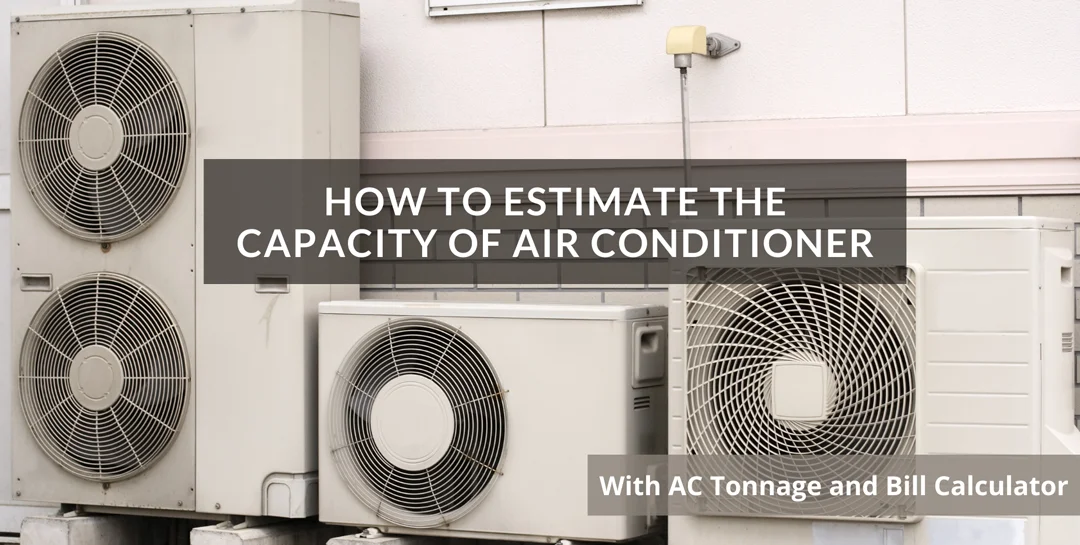 The primary discussion that arises when buying an air conditioner is the type to choose. After that, the immediate question is the capacity of AC required and how to determine the required tonnage for a particular space.
The cooling capacity of an Air Conditioner is measured in tons. You should not get the wrong idea that the tons depict the weight of an air conditioner it's not. Tons are for determining the rate at which the AC produces a cooling effect in a room.
For determining the right capacity for a particular area, we need to learn one more concept of heat measurement known as the British Thermal Unit.
British Thermal Unit (BTU) is a standard measure of heat that can help to find the exact capacity required for a particular area. The BTU is used to classifying the air conditioners. It is related to the tonnage of an air conditioner because 1 ton of AC can remove about 12000 BTU in an hour.
1KW/Hr = 3,412 BTU & 12,000 BTU = 1 Ton
From the above relation, we can say that the higher the tonnage of an AC, the better it's cooling efficiency. A larger room needs an AC of higher BTU or Tonnage.
According to the international standards, one square foot of area will require at least 20 BTU of cooling capacity. But the value required can change based on the temperature,climate and other factors in the room.
| | | |
| --- | --- | --- |
| Room Size | BTU | Tonnage |
| 100-120 sq. ft. | 6,000 BTU | 0.50 Ton |
| 120-150 sq. ft. | 9,000 BTU | 0.75 Ton |
| 150-180 sq. ft. | 12,000 BTU | 1.00 Ton |
| 180-250 sq. ft. | 18,000 BTU | 1.50 Ton |
| 300-350 sq. ft. | 24,000 BTU | 2.00 Ton |
| 350-500 sq. ft. | 36,000 BTU | 3.00 Ton |
Note: Based on International standards and without considering the additional factors. (Not Applicable in Indian Climate)
The other factors to consider are
Height of Room: If the room's height is more than 8 feet, it is an important factor and accounted for.
The number of occupants: A more robust cooling unit is needed if more than two people occupy space as the heat load will be more.
The number of Heat sources: Higher number of heat sources will need more power to cool the area.
Number of Windows
Surfaces exposure to the sun: If you are on the top floor or any wall is directly facing the sun, you will need a strong air conditioner.
Exposure to Kitchen Area
You need to consider these factors while determining the tonnage requirement of a particular space. We recommend you to take the help of the AC Tonnage Calculator.
How to buy an Energy-Efficient Air Conditioner?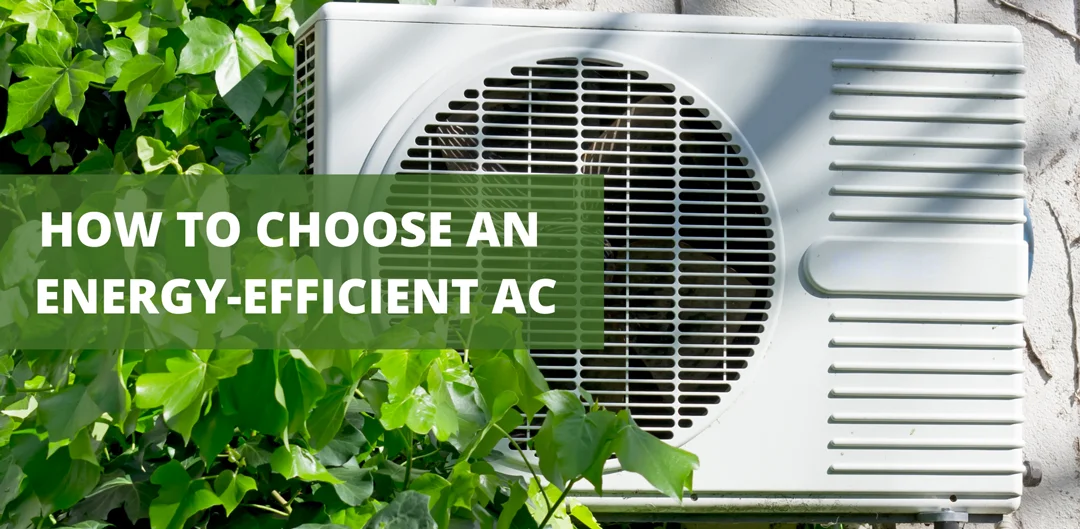 When we hear about purchasing an air conditioner, the first thing that comes to mind is the heavy electricity bill and power consumption rates, isn't it? So it is crucial to buy an energy-efficient cooling appliance.
But how can we identify an Air conditioner that saves lots of energy and a significant amount in our power bill? In doing so, let's first understand how the energy consumption rate of an appliance is calculated to ensure that the machine is energy-efficient.
The energy consumption rate of an air conditioner can be calculated by looking at the ISEER (Indian Seasonal Energy Efficiency Ratio) and Cooling Capacity(100%) mentioned on the BEE star label of the appliance.
We need to divide the Cooling capacity(100%) by the ISEER value, and we will get the energy consumption rate of the appliance in one hour in watt-hour.
Energy Consumption Rate= Cooling Capacity (100%)/ISEER
The BEE star ratings are based on the ISEER value. So, simply by looking at the star rating, we can find that the AC is energy-efficient or not. If you choose an appliance with higher star ratings, you will get an AC with high efficiency, i.e., more star means more saving.
The Higher the Rating, The Greater the Savings.
For the air conditioners with the same capacity, their power consumption rates don't need to be the same.
Many people may back off from the idea of purchasing the AC with high star ratings as it is an expensive choice, but you need to understand that this money can be saved on your power bills.
Maintenance of Air Conditioners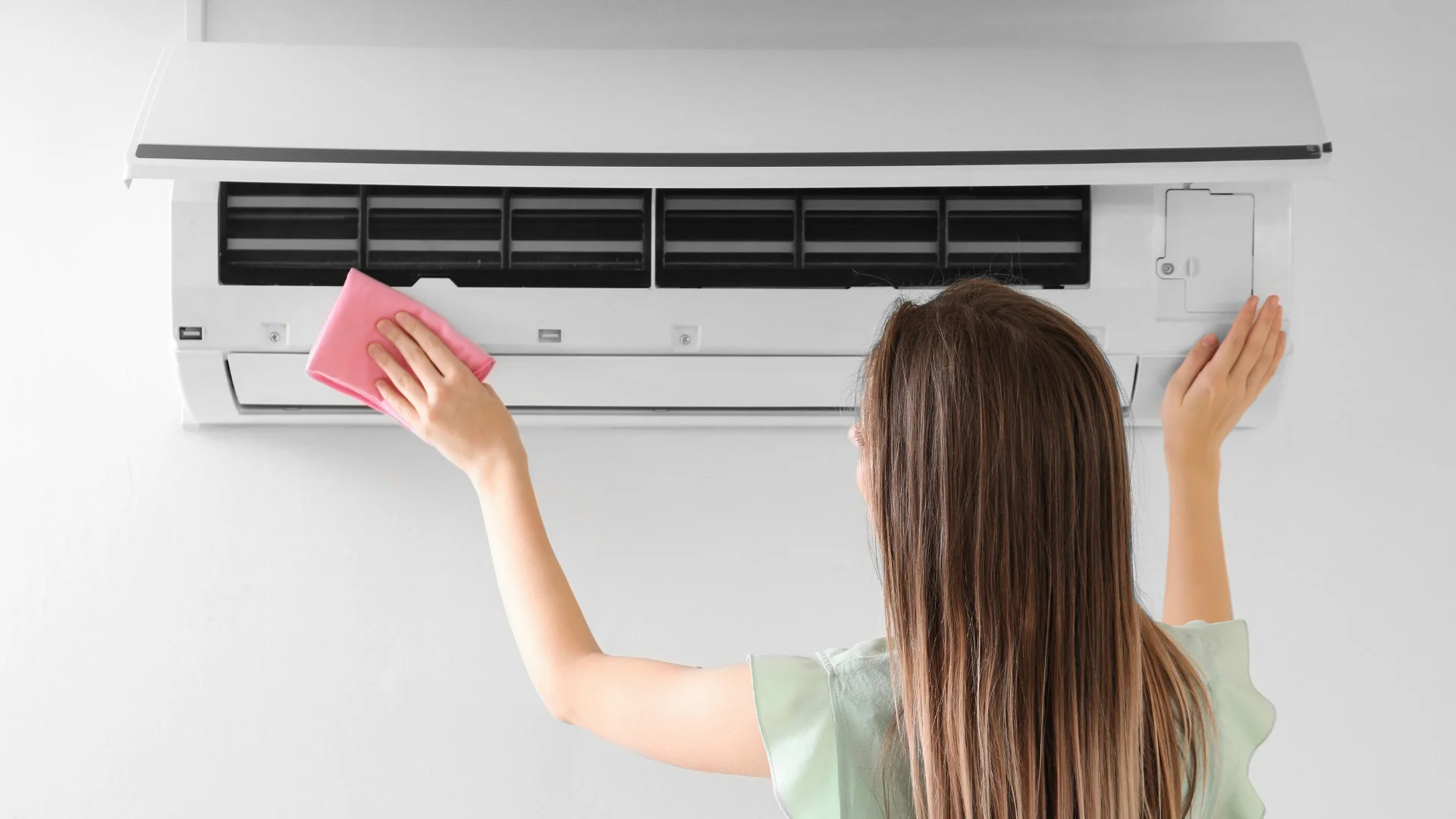 Never think that after purchasing an air conditioner, your job is done, and you just have to enjoy the cooling effect till the mentioned longevity by the manufacturers. Maintenance is a serious matter that many users forget, and if you are neglecting this part, you are not using your AC in the right way.
Maintenance determines the efficiency, effective cooling, power consumption rates, and many other things of the working appliance. There are components in the air conditioner that requires regular maintenance, which even the user can do by themselves.
Filters are one of the parts that need to be checked frequently. The dirt and debris get clogged, which affects the proper airflow through the appliance. The evaporator coil is also troubled by dirt and dust, and due to this, the heat-absorbing capacity of the coils is reduced.
You can clean the evaporator coil using an Air Conditioner Foam Cleaner that you can get very easily on Amazon. Follow the instructions given in below video.
Filters used in air conditioning systems are of different types. Some are reusable, while others need to be replaced. Some of the filters have better efficiency, it can even clean the minute particles and can be used for a longer time than the usual ones.
According to the manufacturer's instructions, you can clean the filter and give more attention if the outdoor units are exposed to more dusty conditions.
A condenser is a part that is placed at the outdoor unit and has a high chance of getting dirt depositions. The space around this coil should be cleaned to ensure that the AC is working with maximum potential.
The action of the condensate drain performs the humidity control of the room. So make sure that these channels are cleaned and water is appropriately getting drained out.
Some air conditioners have heating systems also which is helpful during winters. But in case, if your AC has only cooling systems, it will not be required during the winter seasons.
In that case, you can cover the outdoor unit adequately and protect them from getting damaged. The users can perform only limited checks and some cleaning. For proper maintenance, you need to hire a professional and well-trained technician.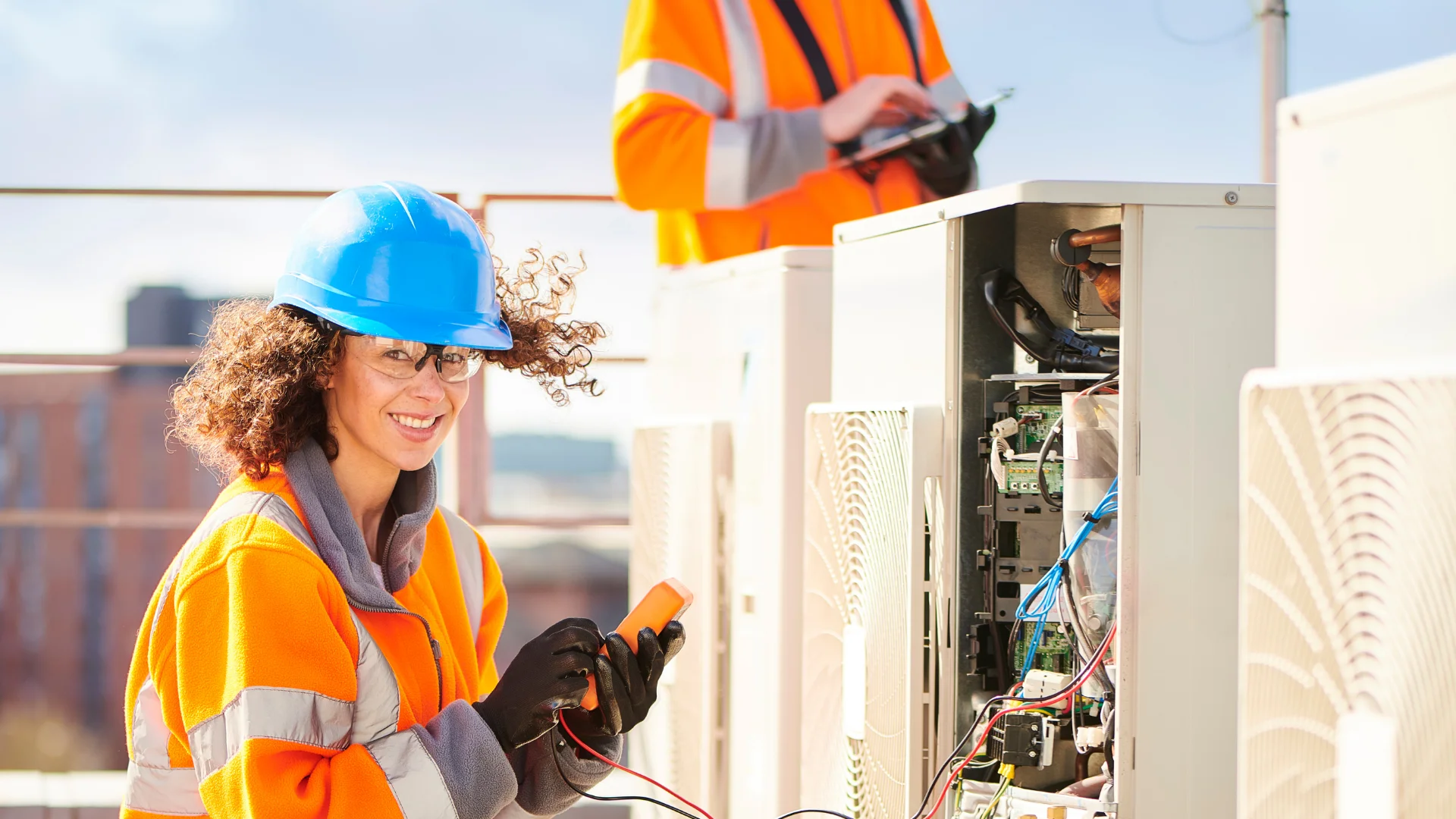 They will check the amount of refrigerants and use the leakages detector to ensure that there is no leakage in the appliance. Evacuation of refrigerant is done when the removal is required. It should be carefully handled so that there is no release of refrigerant into the atmosphere.
Sealing for the duct leakages is necessary to ensure the proper functioning of the system. The airflow rate through the evaporator coil gives the measure of even cooling from the air conditioner, and it should be checked whenever necessary.
If you feel that the heating and cooling systems of the appliance are not effectively working, then the electric activity needs to be monitored. Ensure that the technician observes the thermostat accuracy and tightens the necessary connections. If required, a non-conductive coating can also be applied.
These maintenances are advised for the proper cooling without increasing the power consumption than the usual rates.
How to Save Electricity with an Air Conditioner (15 Practical Tips to Reduce AC Bill)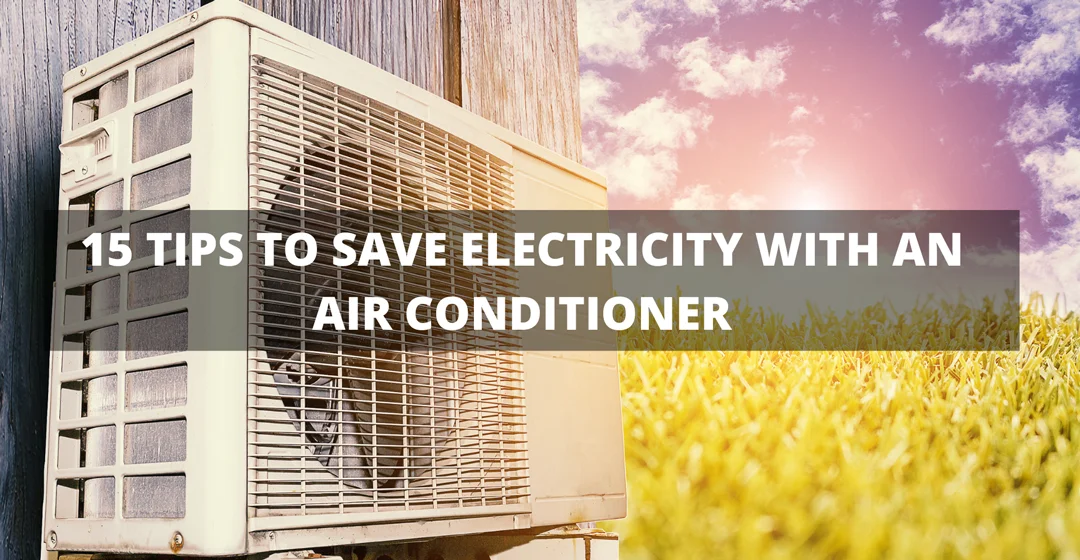 After you purchase an Air Conditioner, you need to keep in mind a few things to enjoy the cooling effects to the maximum. These appliances are put into work for a longer time, and if you use them in the right way, you can prevent large power consumption.
There are few tips that you can follow that will indeed reduce your monthly electricity bill significantly.
Always choose the right size Air conditioner as per your room size
Set the AC temperature to a moderate level, i.e., between 24°C to 27°C. Avoid setting the room temperature below 21 degrees.
Close all the doors and windows and make the space air resistant.
On hot summer days, always switch on the Air Conditioner early. Don't wait for the building to become hot.
Always use proper mode, i.e. sleep mode at night and energy-saving mode or eco mode for regular use. These modes will control the temperature efficiently and reduce power consumption.
Install your AC on the shady side of the building with a continuous airflow free from obstruction.
The distance between both AC units (indoor and outdoor) should be as per the manufacturer's guidelines.
The vents in the air conditioner need to be kept clear from the curtains or other obstacles to assure that there is proper airflow to the room from the appliance.
Switch off all the electronic appliances when not in use as these release heat.
Choose a higher star-rated AC than a lower rate one.
Use ceiling fans, and it helps in circulating air throughout the space.
For a window Air Conditioner, adjusts the louvers towards the roof (as cool air is heavy and falls).
Have your air conditioner serviced regularly, and keep filters clean. It will not only increase the life of your AC but also provide efficient cooling.
Use light color paints in your room, as dark colors will absorb heat.
Use dark curtains and make sure that the sunlight is blocked effectively.
Our Recommendations
Depending on the above factors and parameters, we have recommended four models of air conditioners.
Best Split
Best Window
Most Affordable
Best Portable
Features
Wi-Fi control for app based connectivity, Alexa Compatible, Stabilizer Inside, Power Chill operation
DUAL inverter; 4 way_air_circulation; Digital display (LED); Top Air Discharge, LG ThinQ (Wi-Fi) Voice Control
Antibacterial coating, Dust filter, PM 2.5 Filter, Dehumidifier
Antibacterial coating, Auto Restart, Dust filter
Best Split
Features
Wi-Fi control for app based connectivity, Alexa Compatible, Stabilizer Inside, Power Chill operation
Best Window
Features
DUAL inverter; 4 way_air_circulation; Digital display (LED); Top Air Discharge, LG ThinQ (Wi-Fi) Voice Control
Most Affordable
Features
Antibacterial coating, Dust filter, PM 2.5 Filter, Dehumidifier
Best Portable
Features
Antibacterial coating, Auto Restart, Dust filter
Last update on 2023-09-25 / Affiliate links / Images from Amazon Product Advertising API
You can also go through our list of the top 10 best air conditioner available in the market and see the different features and latest technology in various brands.
In our list of the top 10 Air Conditioner, we have recommended a 5-star 1.5 tons Daikin inverter split model as a complete package because it is equipped with the latest features and suitable for a large family.
Frequently Asked Questions
Wrapping Up Thoughts
You should choose an efficient air conditioning system to improve your comfort and ease. Purchasing AC is not that simple as you have different models introduced by several manufacturers that assure good quality and warranty.
The AC suitable for your bedroom is not sufficient to cool larger spaces like an office. Whatever AC type you are interested in buying, ensure energy efficiency to save you from spending large amounts on power bills.
Installing an Air Conditioner is a bit difficult. I took the help of a service engineer for installing my split AC. You should also make sure to hire a professional technician to install the Air Conditioner without much worrying.
If any parts get damaged while installing, it can cause leakages or other issues that will cost you more money.
Nowadays, air conditioners come with advanced features incorporated with each design, which helps to improve efficiency. You can decide on these features you are looking for and buy a product with affordable rates satisfying your requirements.
You can also consider our list of the top 10 best air conditioner available in the market and see the different features and latest technology in various brands.
We hope this AC buying guide was helpful, and you now have enough knowledge on making an informed buying decision.
If you feel that we have left anything or made any mistakes in this ultimate AC buying guide, please tell us in the comments section below. We'll update the article as soon as possible!