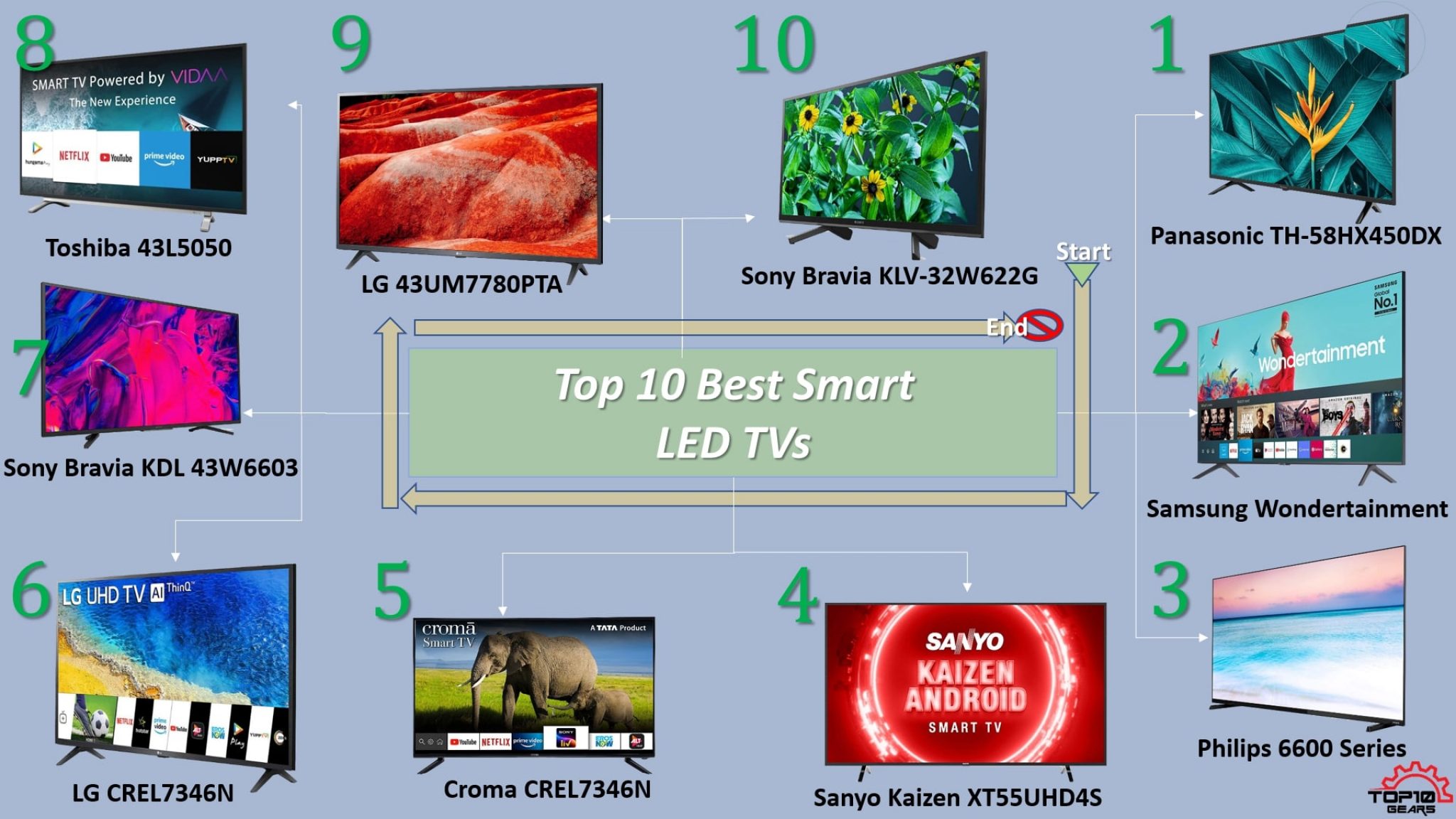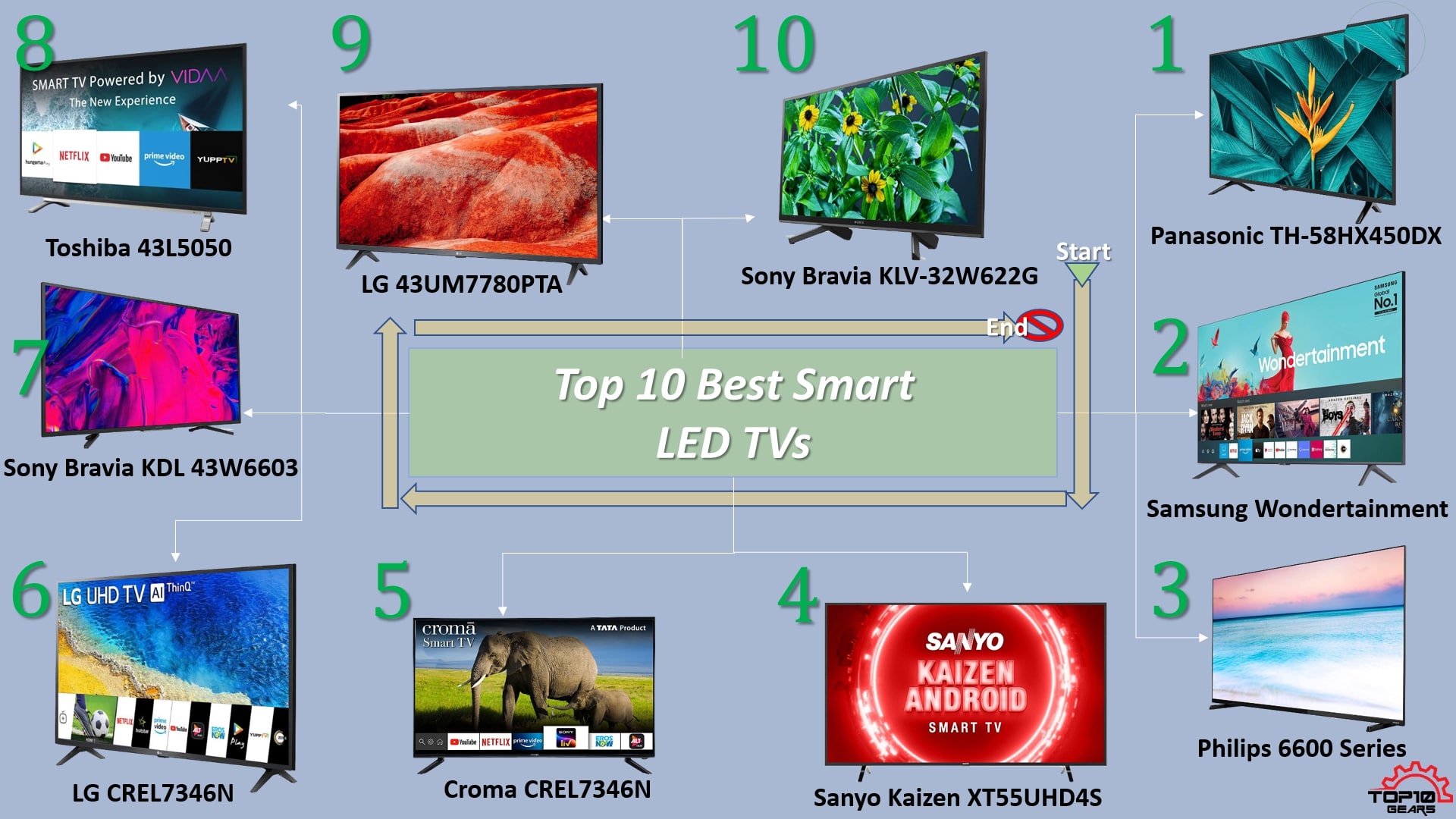 The past few months had us holed up in our homes and relying on technologies for getting most things conveniently done, including entertainment. Safe to say, Television and streaming apps have been our best friends during the time. Perhaps that is why, if we had any doubts about getting a new and preferably smarter TV set, the unfortunate country-wide lockdown has cleared them for most of us.
These smart TVs take your home entertainment experience to the next level. That's probably enough build-up to get you all excited about buying one for yourself.
Keeping your pockets in mind, we have put together a list of 10 of the hottest smart TVs trending in India right now under INR 50000. Below is the list of Top 10 Best Smart TV In India Under 50000.
Top 10 Best Smart TV in India under 50000
The following list clubs together several features, the ratings, reviews, and even services that the manufacturer is known to offer with the sale of the TV.
The order is not a ranking from the best to least (or otherwise) but simply follows a larger screen to smaller screen format; you are free to consider your best options according to your preferred brand, budget, or any other criteria.
And did we mention the large screen size? Probably the largest you can get hands-on, in this price segment.
Panasonic TH-58HX450DX: Specifications
For warranty and more information by the manufacturer, click here: Panasonic 48 inches 4K.
---
What's more? All of this is voice-enabled, so yes, you can change music from the room without having to interrupt your jam.
Samsung Wondertainment UA50TUE60AKXXL: Specifications
Love it already? You can buy it here: Samsung 50 inches 2020 model.
---
Unlike most smart TVs, Philips doesn't power the operating system with Android. This 2020 model comes with the highly intuitive Saphi OS that makes it incredibly easy to navigate and browse around.
Philips 6600 Series 50PUT6604/94: Specifications
Check out the specifications here: Philips 4K UHD 2020 model.
---
This model with 4K UHD is complemented by a super bright display with an incredible range of vibrant colors, high-tech processing for a buttery-smooth experience, expansive storage to create a pool of offline favorites, and a sound system that resonates with the highest degree of entertainment.
What's more? You can add 5 inches to all of these features and this smart TV will still be way under the borderline budget being discussed here!
Sanyo Kaizen XT55UHD4S: Specifications
Find out more about the price, higher-priced variations, and payment options here: Sanyo Kaizen Android 2020 model.
---
Croma CREL7346N: Specifications
For detailed product information, visit here: Croma Android 4K UHD 2020 Model.
---
This technology helps the TV to adapt to user behavior and enables two-way communication so that you are not always stuck with the remote-based operation.
LG CREL7346N: Specifications
You can browse through buying options here: LG 43 Inches UHD.
---
X-Reality Pro display makes the finest details stand out and contribute to an excellent viewing experience.
With its built-in Amazon Prime Video connectivity and easy plugging in of mobile phones through USB, you can be sure to play smart and stay connected with the internet on the big screen.
Sony Bravia KDL 43W6603: Specifications
Find out more about this product here: Sony Bravia 43 inches 2020 model.
---
You'll have a hard time believing that a TV with its display upgraded with loads of technological optimizations like Active Motion Resolution+, Contrast Optimization, and more can be this affordable.
Toshiba 43L5050: Specifications
Check out the specifications here: Toshiba Vidaa Full HD 2020 model.
---
If it's LG, it has to be on the list more than once. Right from the convenience of choosing what to watch, the pleasure of viewing, and is one of the top tier brands in smart TVs, LG makes sure that it checks all the right boxes.
The type of display is a 4k IPS display and it comes with the support for a wide viewing angle. The 20-watt output speakers deliver powerful sound for a great listening experience and these speakers are also Amazon Alexa enabled.
The pre-loaded apps are Amazon Prime, Hotstar, Netflix, etc. You can also download other apps like Youtube, Spotify, Curiosity stream, etc from the LG content store.
This LG Ultra HD LED television is featured with an efficient processor, simple and sophisticated design, and intuitive home dashboard.
LG 43UM7780PTA: Specifications
You can check this TV out here: LG UHD 2019 Model.
---
Finally, a smart TV for those who prefer smart features, brand value, quality, durability, within an extremely affordable price package over the size of the screen; Sony Bravia's smart TV surely makes for a decent bet.
The 30 Watts built-in woofer provides deep bass and crystal clear sound. With its Smart plug-and-play feature, you can easily share your favorite videos, music, and photos on the big screen.
Also note that 32 inches had been the ideal TV size for years until the cinematic trend came in, and therefore, can provide a rich enough viewing experience.
Sony Bravia KLV-32W622G: Specifications
Check out pricing options here: Sony Bravia HD Ready 32 Inches.
---
Guide To Buying A Smart TV: What Should You Consider Before Making The Choice?
After our list of top 10 best smart TV in India under Rs 50000, if you are still unable to decide, let's quickly walk you through the fundamental factors of a smart TV that will help you make a wiser and personalized buying decision.
Since we have clearly promised a budget TV buying guide below, we will exclude the most important factor that people generally consider while buying a smart TV — the price range. Within the 50K INR price range, here's a checklist you should swear by.
Know Your Type
Most smart TVs are LEDs today so that's not where you need to differentiate. You, however, need to determine what type of display panel, operating system (android-based or other), display dimension (3D or not), and sound system you are looking at. If you're into voice commands and touch screens, prepare to expand your budget.
Settle For A Preferred Resolution
Just like LEDs, HD TVs are now a basic requirement for a smart TV. But that doesn't mean every smart TV offers the same crispness in resolution. What brands sell as easy HD, Full HD, Ultra HD, and 4K is actually the drastic variations that HD TVs come in. Choose the best one for you and your budget.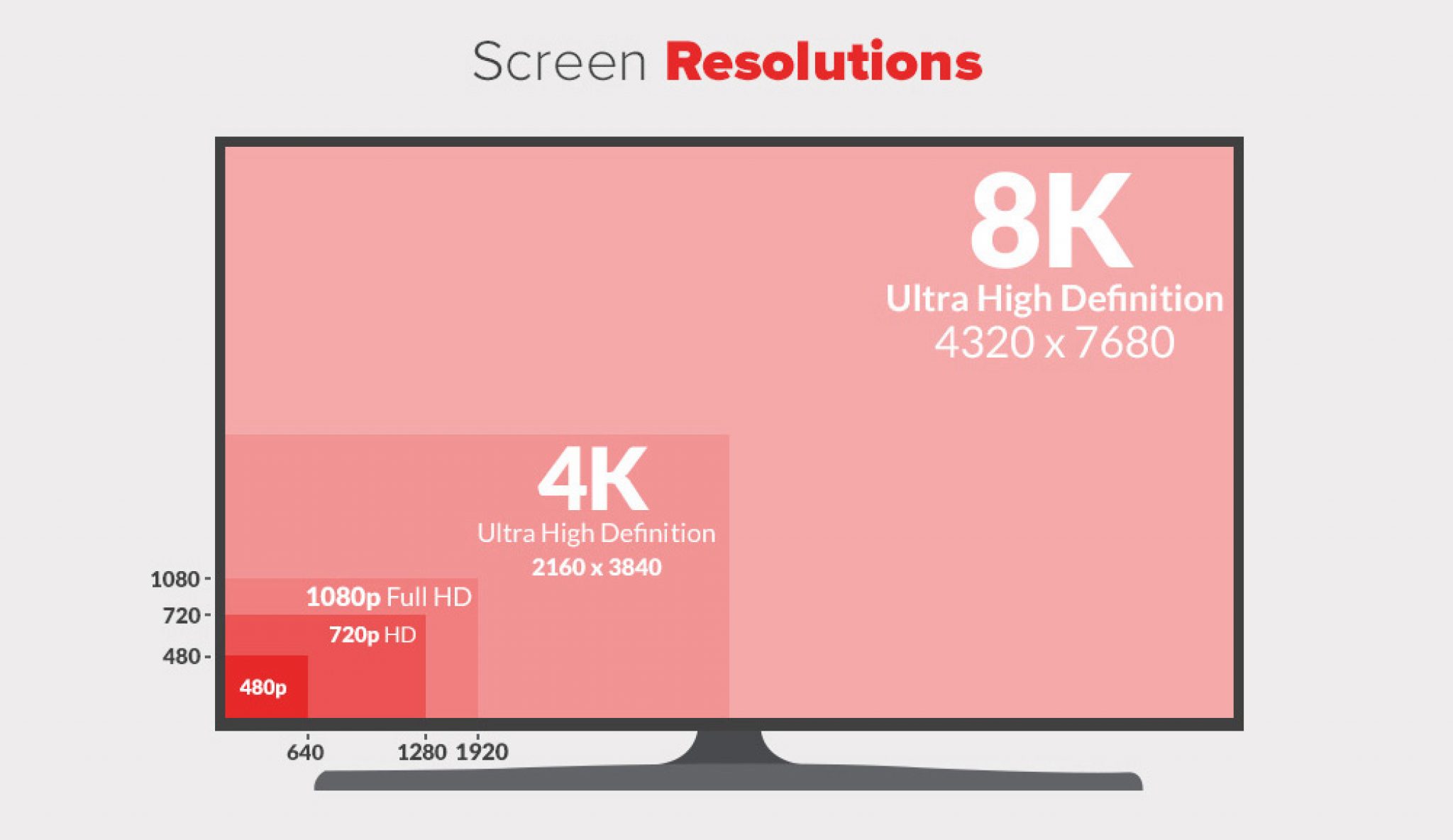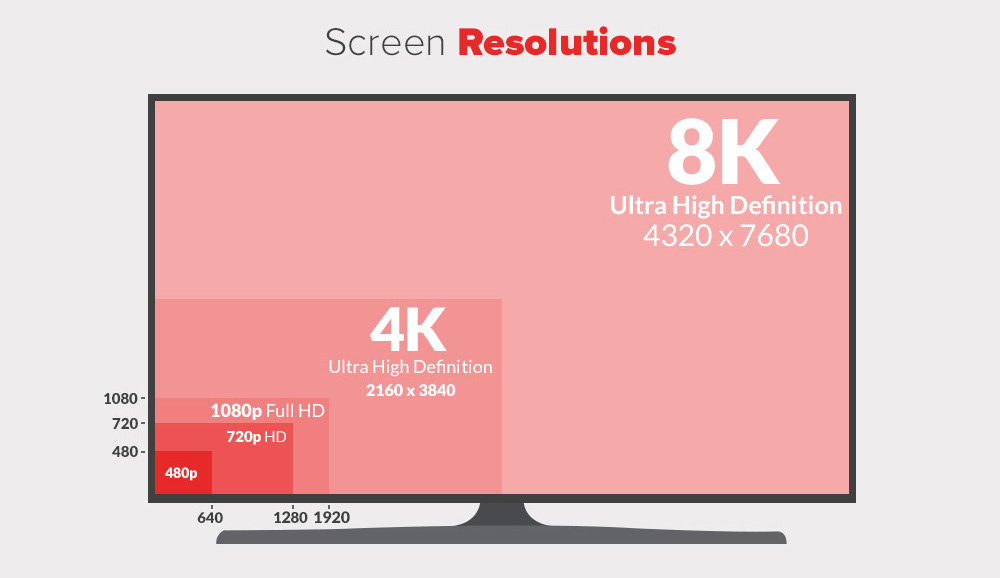 Equip With Compatible Accessories
When you buy a smart TV, you might often realize that the sound could have been way better. Be prepared for that additional expense, and be mindful of getting sound systems that are most compatible with your TV.
The same goes for additional home-theatre upgrades, magic remotes, set-top boxes, or even wifi-packages that you will need to purchase.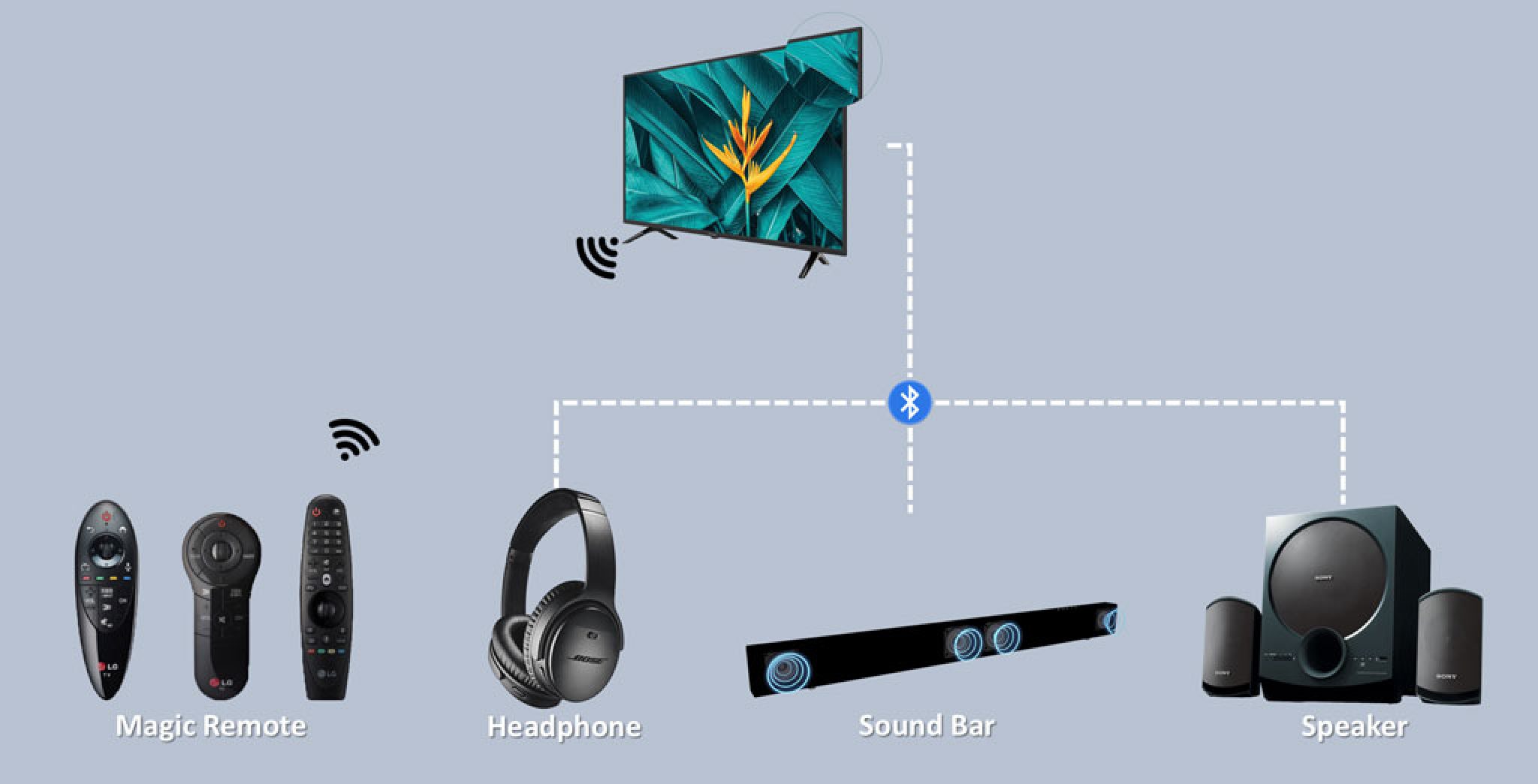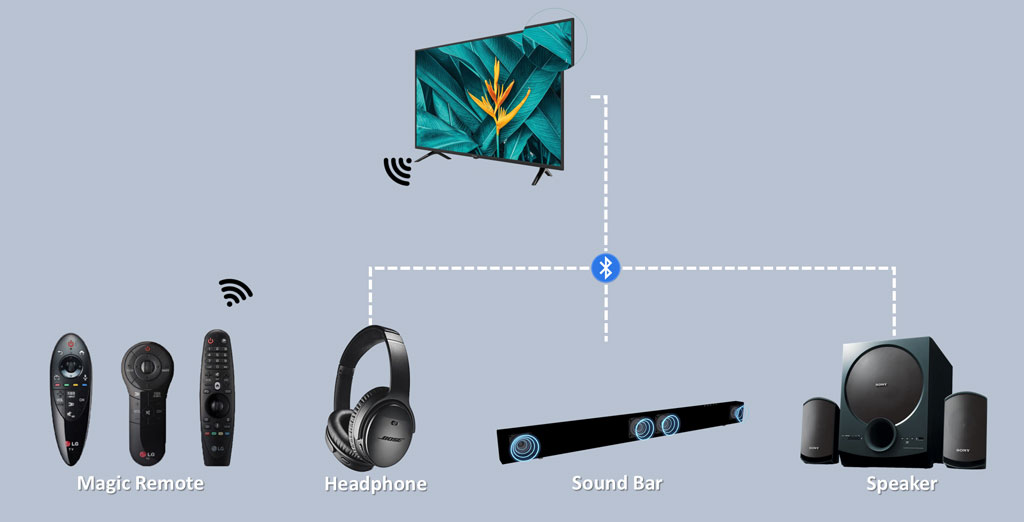 You should also consider the built-in Wi-Fi and Ethernet ports that will let you connect to the internet. We recommend you to get one that supports 5GHz or 2.4 GHz Wi-Fi. For playing 4K content you need to have HDMI 2.0 and for 8K content, you will need HDMI 2.1 port.
You should also check for Bluetooth compatibility as it will help you to connect external devices such as soundbars, headphones, and speakers to your TV set
Go For Trusted Brands With Trustworthy Warranties
This goes without saying for any appliance that you buy. But especially when buying devices like smart TVs that you are not familiar with operating and use very frequently, you should always consider the warranty that the brand covers your TV for.
Consider Size and Setting
Everyone likes a large screen; not every large TV will fit into your budget or even a wall frame. Consider what type of setting you are planning to create at home. Make sure your preferred TV has easy installation and wall mounting, and all the smart TV accessories can be accommodated easily around. You don't want to end up with an expensive woofer without an elegant way to place it.
---
Our Verdict: Which TV Is The Best For You?
Having covered the details of each of the best smart TVs, let's now help you narrow down your options.
Best Budget Smart TV
When we talk about the best budget, we mean the best package you can find at an unbeatable price. It doesn't always mean the smaller the TV, the lower the budget.
In that sense, Sanyo's 50 Inches Smart TV makes for the best deal you can lay hands on; with all of the smartest features, expansive screen size, and budget matching ones in the 40 inches segment. Similarly, the impressive features of Toshiba's Vidaa Full HD come at a price matching those in the 30 inches segment.
Best Smart TV With Loaded Features
This one's a difficult choice to make, given that we have practically listed the best TVs with all the cutting edge features. However, if we were to rate as per the quality and assurance of features, Samsung's Wondertainment Series and LG's UHD PTF model is hard to beat in the 50 and 40 inches segments respectively.
The bottom line is to have a slight cushion amount available when buying smart TVs because the addition of a handful of grands can actually upgrade your TV viewing experience by leaps and bounds. This is obviously for those who cherish binge-watching and frequent cinema nights and would prefer more in-built assistance from their TVs.
All in all, remember that smart TVs are a long term investment, and you need to be completely satisfied with its features and delivery before getting yourself one.
Hope this article was helpful to you and if you need any other help or have suggestions for us, then please do comment below. We will get back to you with the best possible information and details. Your advice, comments, or suggestions would be greatly appreciated and welcomed. Don't forget to check our list of the top 10 gaming laptops, tablets, washing machines, air conditioners, DSLR, etc.