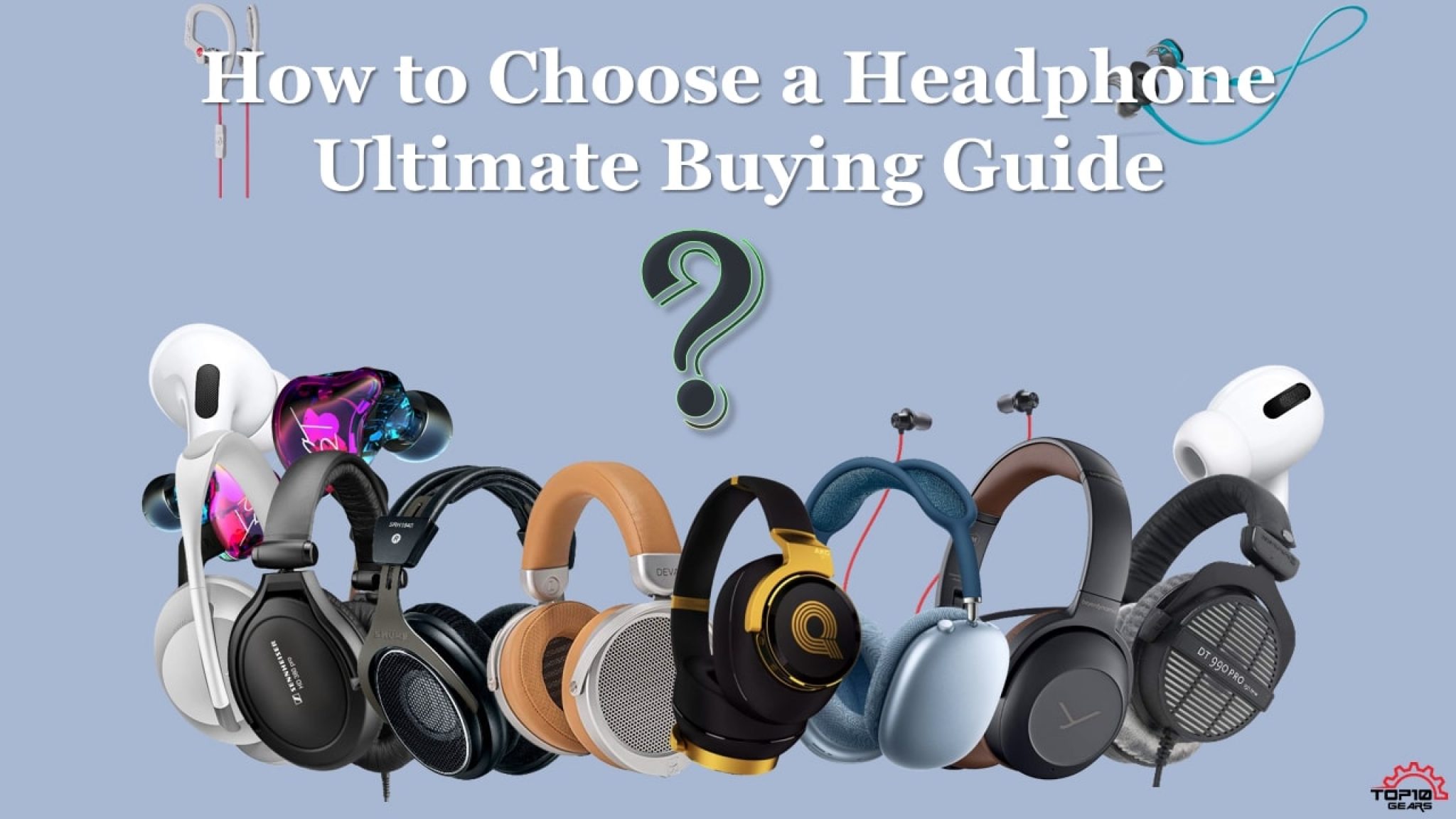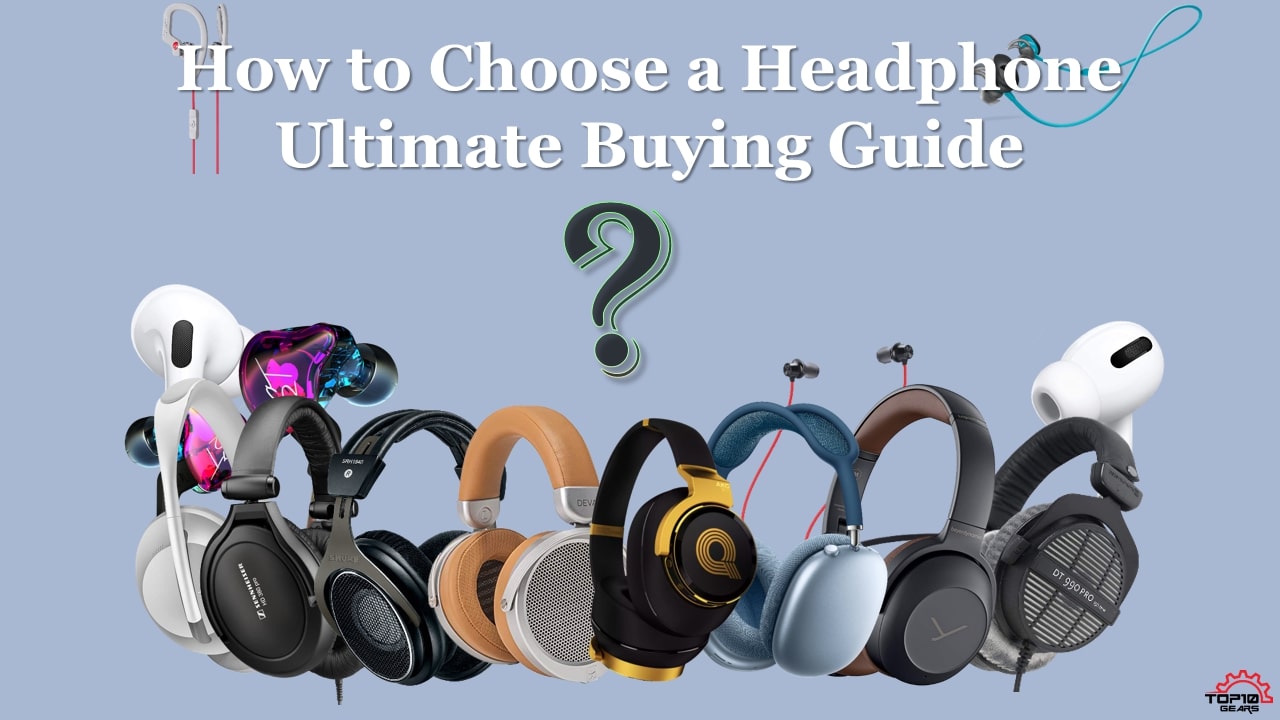 Headphones are the most widespread technological objects in our homes, in the same way as the television. A situation that is not likely to change. Music has never been so present in our lives and the sources on which headphones can connect have multiplied: computers, flat screens, smartphones, mp3 players, amplifiers, and hi-fi systems.
In addition to their audio qualities, headphones have become a fashion accessory.
Providing a good sound is certainly the first factor people are considering but having headphones with a good-looking design or a sign of belonging to a musical genre also carries weight in the buying decision.
Rock fans show up with pleasure Marshall Headphones when followers of urban music will prefer Beats.
People no longer hesitate to spend a few hundred dollars to get beautiful headphones!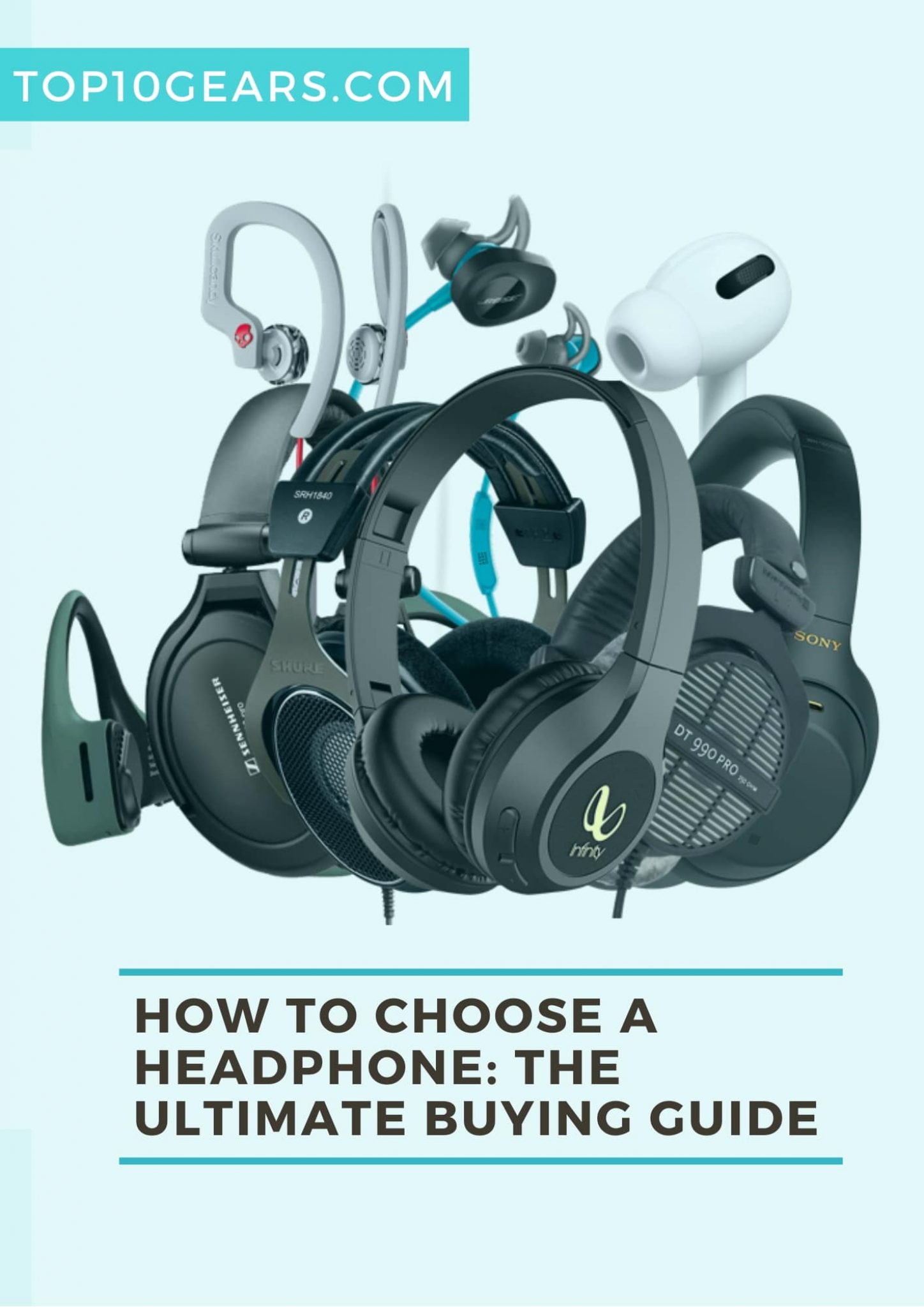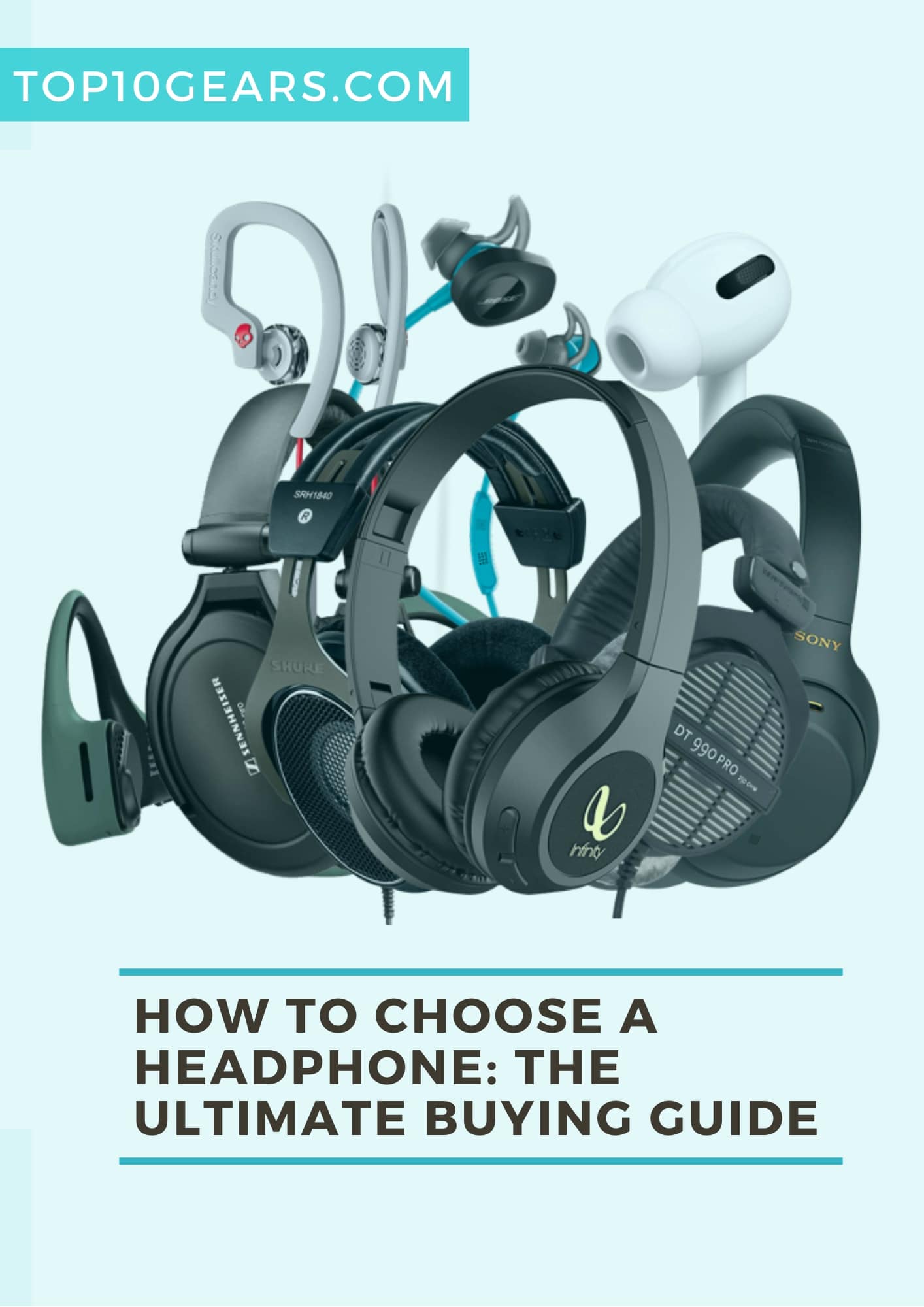 And investing such a sum for a pair of headphones with high-end acoustic features is not really surprising when you look at the technologies used by constructors.
The public is becoming more and more demanding of sound quality. After years spent listening to over-compressed MP3s crushing the signal quality, many are turning to lossless formats like FLAC or carefully encoded MP3s. People no longer want to spoil their music with low-end headphones.
Other factors that motivate the choice of good headphones: are comfort, form factor, and connectivity. As many factors as you can imagine and with a price ranging from tens to thousands of dollars.
So, how to choose a headphone? Well, choosing the best headphones, the ones that will fit you the best, is a complicated matter. This article will enlighten you on the different features of a headphone, their technical terms, the different uses (sport, outside or at home, etc.), a stepwise guide that you can follow, and all the information that is useful when you want to buy new headphones.
This buying guide is not only for uncompromising music lovers, but we also cover all the aspects everyone should care about and answer the questions anyone could ask before choosing headphones.
Before moving on to the stepwise guide to buying the perfect headphone, you should be aware of the different types of headphones, the key features of a good headphone, and the necessary technical characteristics of it. This will not only help you understand your headphone better but also let you choose the best.
In this article, we will first discuss the different types of headphones. After that, we will provide useful information on the key features of a good headphone and make you aware of the different technical characteristics of a headphone. Thereafter, we will give you a stepwise guide that you can follow to buy the perfect music gear.
We will also throw some light on the headphone accessories that can use to enhance your music-listening experience and comfort. We will also provide you with information on what not to consider while selecting a headphone. Finally, we will give you our recommendations based on headphone usage.
Types of Headphones or Earphones
We have already written a comprehensive article on different types of headphones that you can go through. Here in this article also, we are providing you with some prominent types of headphones that you can take into consideration to make a wiser choice suited best to your need.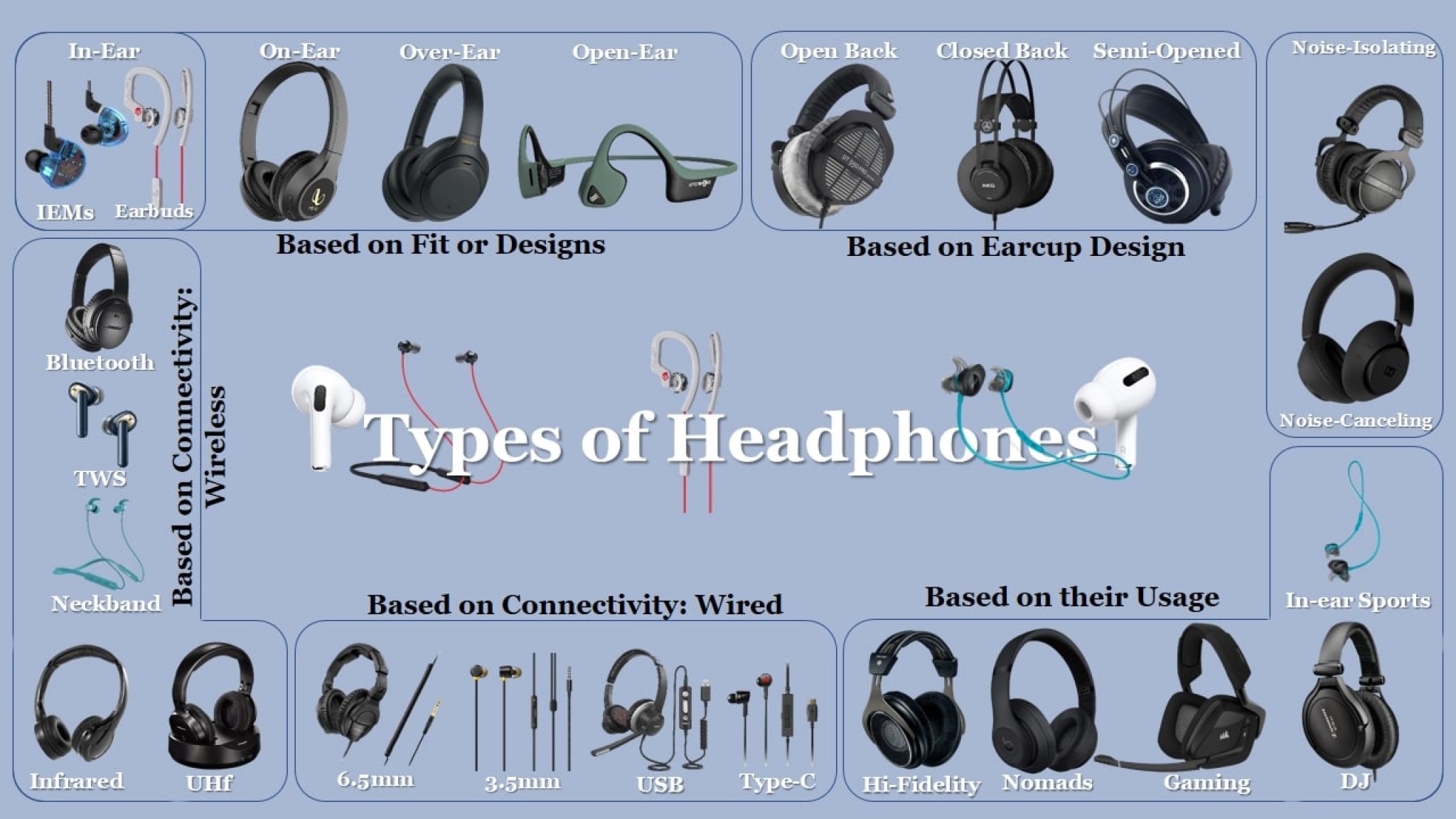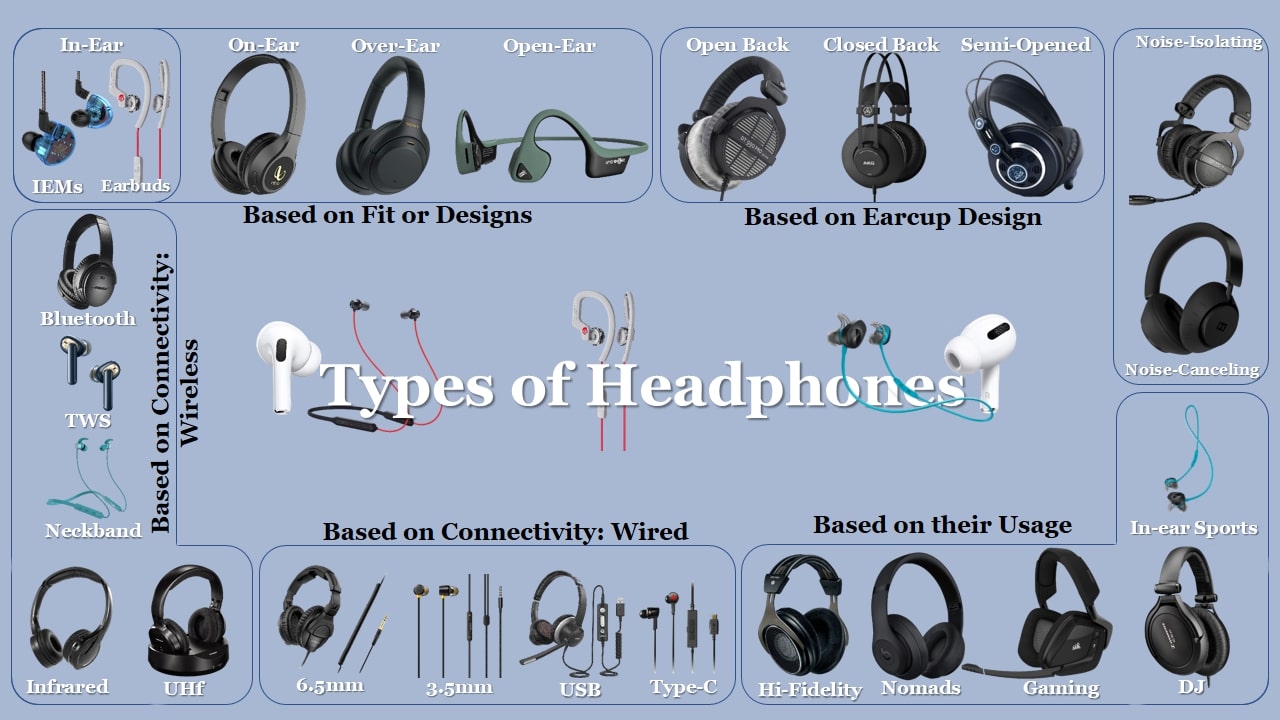 Over-ear Headphones
Over-ear headphones are the showstopper! These headphones are generally designed to cover your ears and come in two types: open-back and closed-back.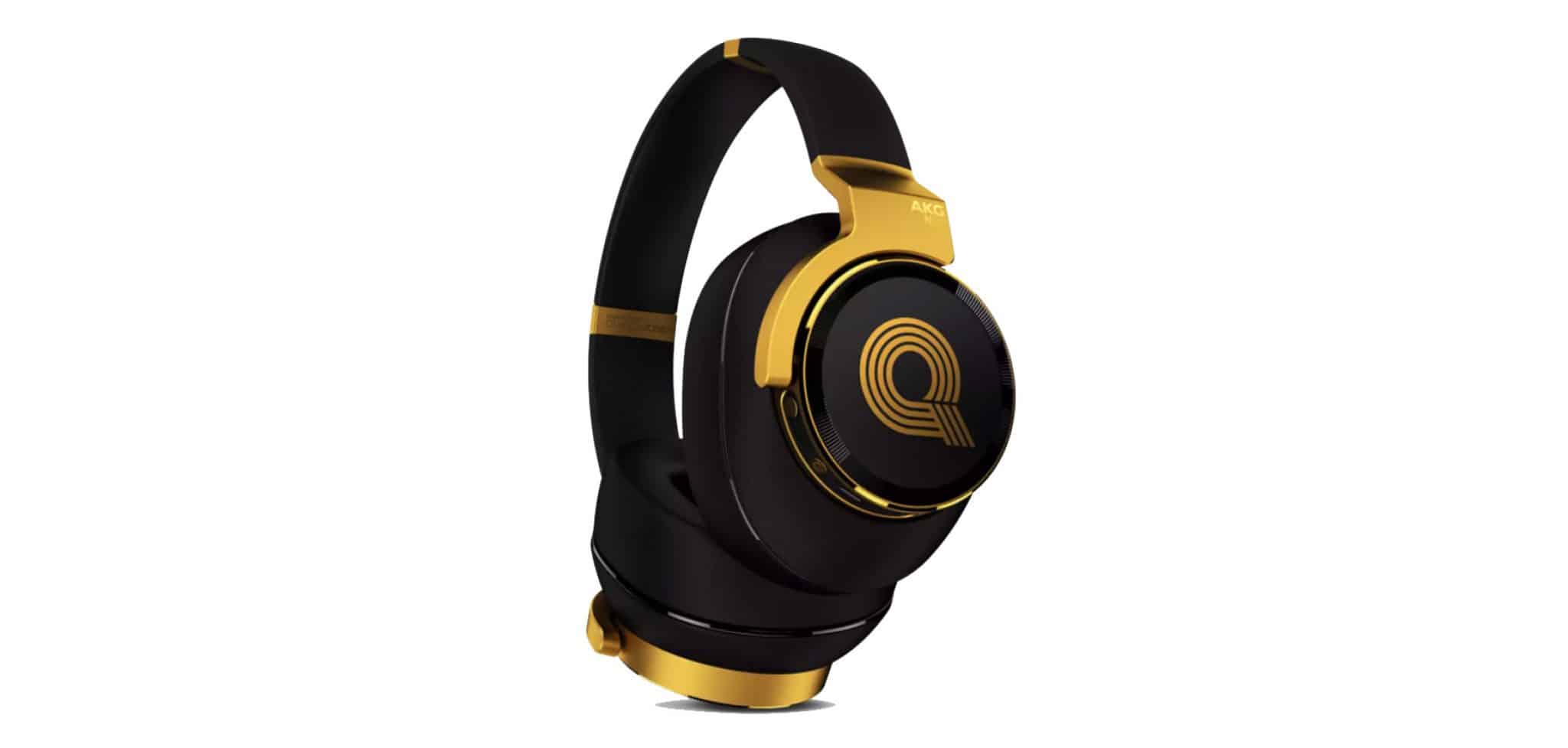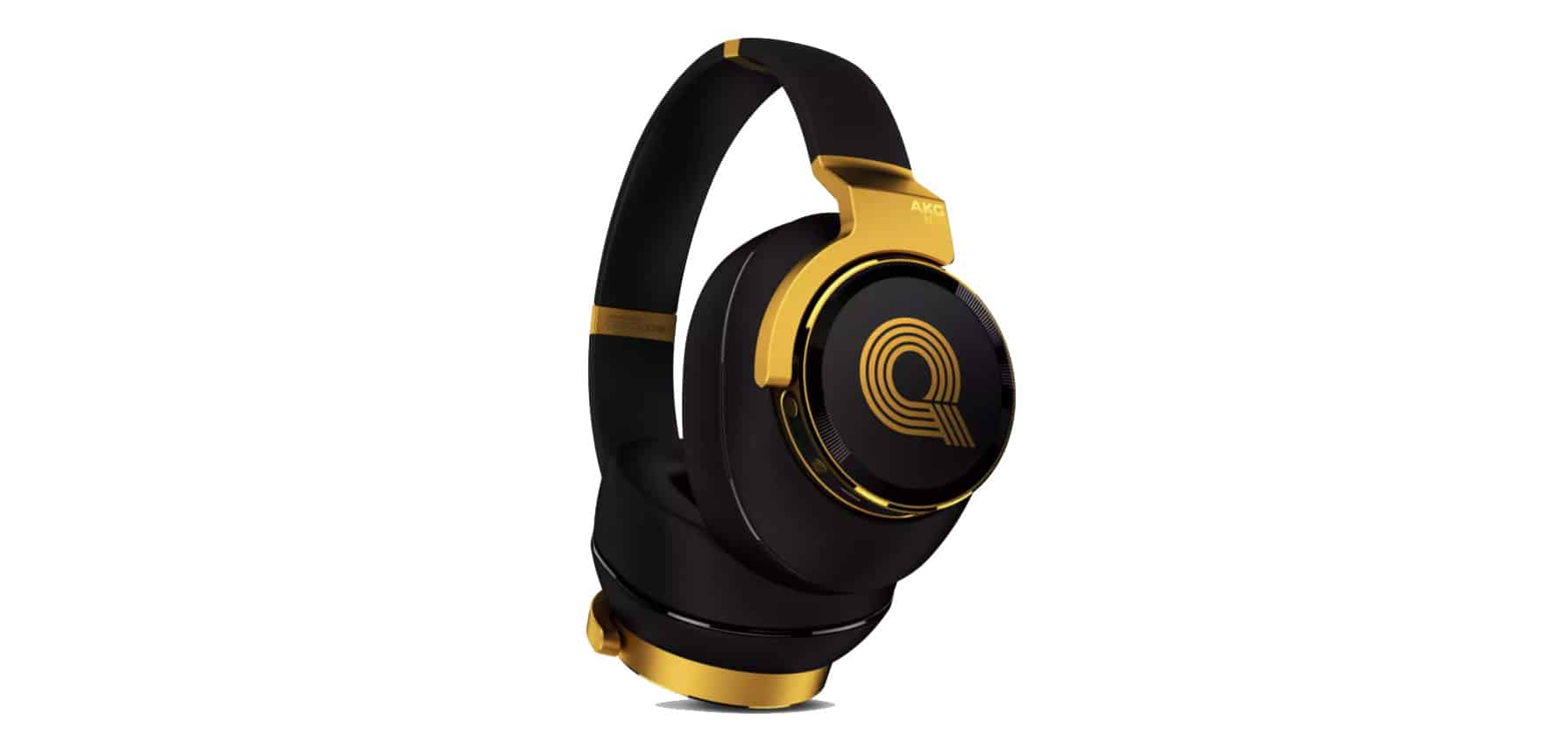 The Good
What's good about it? Well, over-ear headphones are the only ranges that leave a distance between the ears and the speakers. This offers a very realistic experience, along with a much more natural sound delivery. Hence, this has a reputation among studio professionals and recording artists.
The Not-So-Good
With all good things, comes the bad! What went wrong? Over-ear headphones have always been associated with objections like: "too big" or "too heavy". Other issues also include ears heating up, etc.!
What do we think of it?
Over-ear headphones undoubtedly offer a fantastic musical experience. However, it is also not ideal for intense workouts as it can get sweaty and messy! Who would want that, right? But, if you are looking to escape the long traveling hours, this might be the best choice for you!
Last update on 2023-09-26 / Affiliate links / Images from Amazon Product Advertising API
On-ear Headphones
Unlike the former, on-ear headphones are smaller and lighter in design. They remain intact by applying pressure directly on our ears. These headphones also come in open and closed types. Moreover, it also offers better ambient sound as compared to on-ear headphones.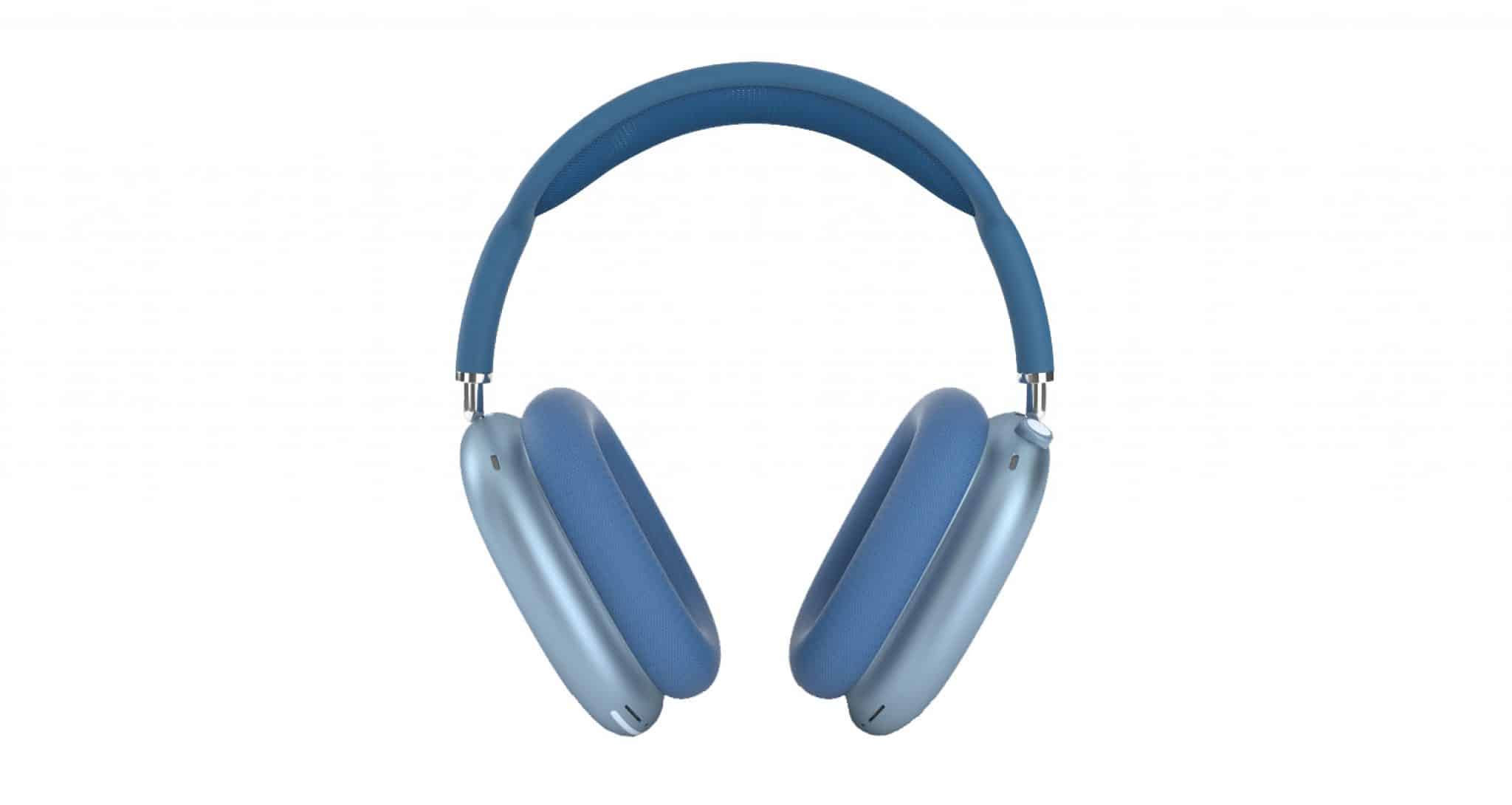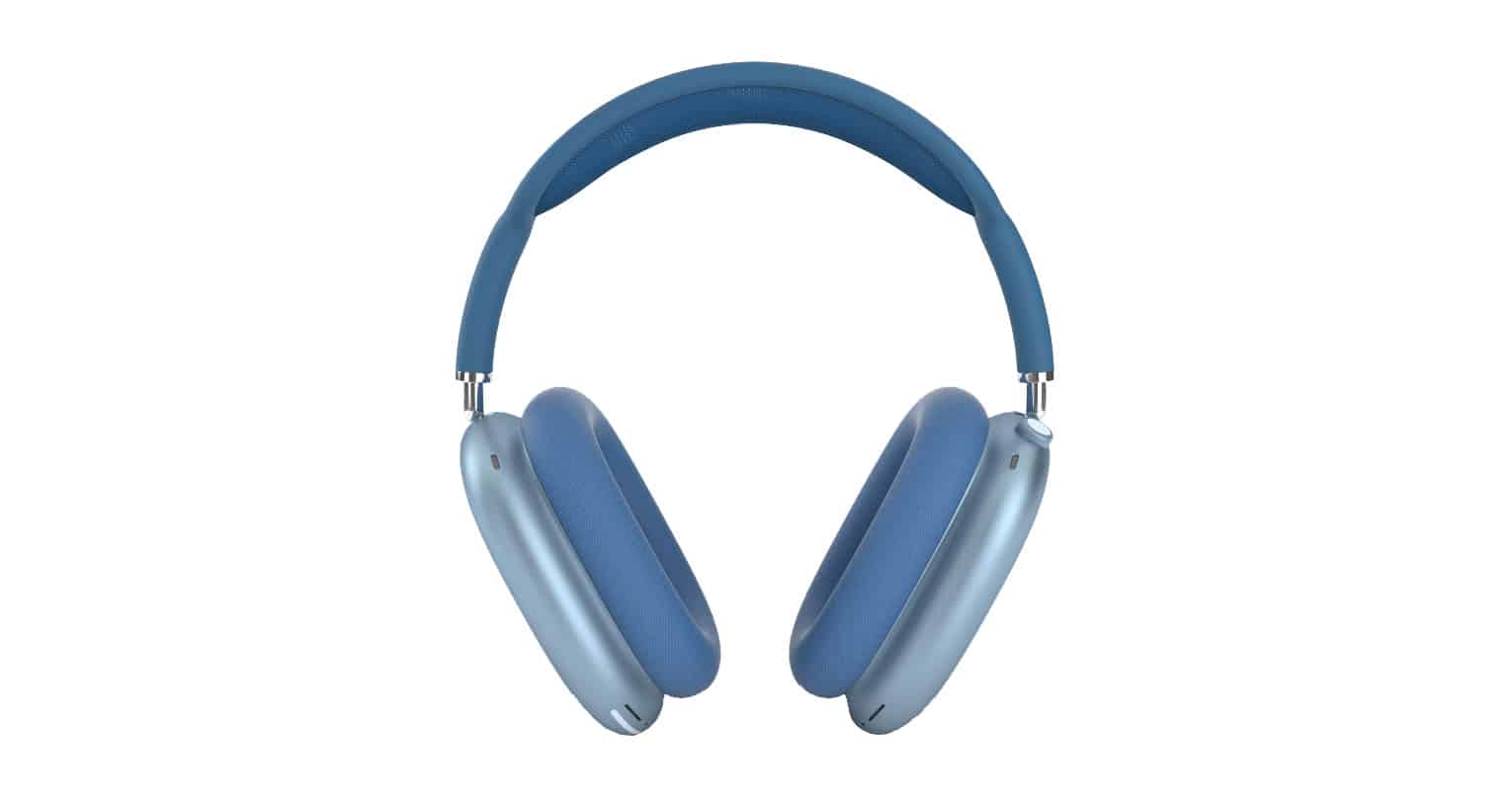 The Good
The best part of these headphones is that with the better ambient sound, it lets you venture into a musical world while allowing a little reality to seep in! In simpler terms, it will enable a little noise to enter. This is just perfect for indoor uses, be it in your home or office.
You need to stay on your toes when you work! They are usually portable and do not heat up like over-ear headphones.
The Not-So-Good
Typically, the most common complaints include ear pain! Also, it does not offer a good grip and easily falls off. Unlike over-ear headphones, on-ear headphones do not provide deeper bass tones. So, if you are an EDM lover, over-ear headphones should be the perfect choice for you!
What do we think?
Although both these types are not much different from each other, high-end on-ear headphones show better performance as compared to over-ear ones.
Last update on 2023-09-26 / Affiliate links / Images from Amazon Product Advertising API
In-ear Headphones
Famously known as earphones, in-ear headphones are all the rage right now! Thanks to all the cellphone companies for including one! We all have used or are using in-ear headphones at some point in our life! Don't we all agree?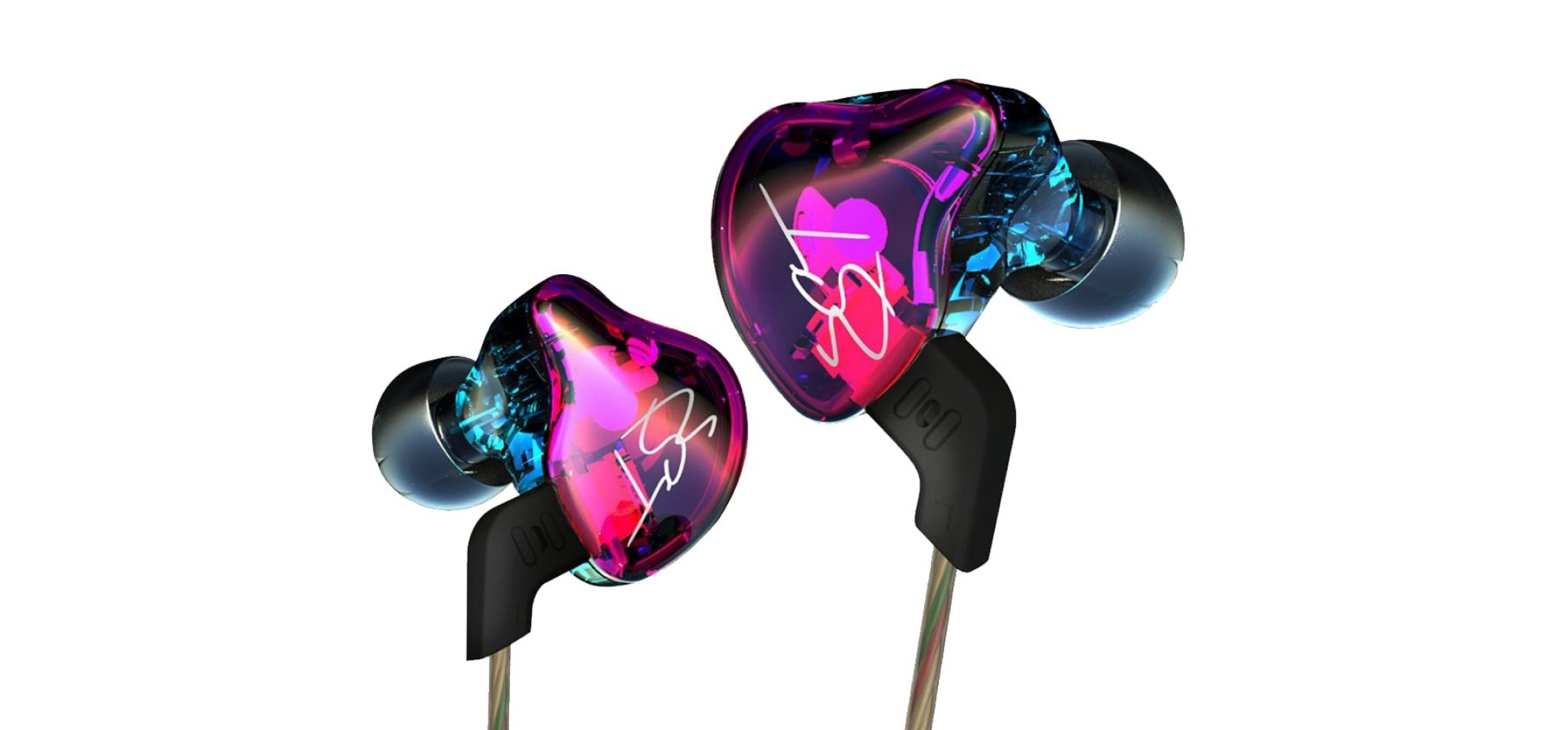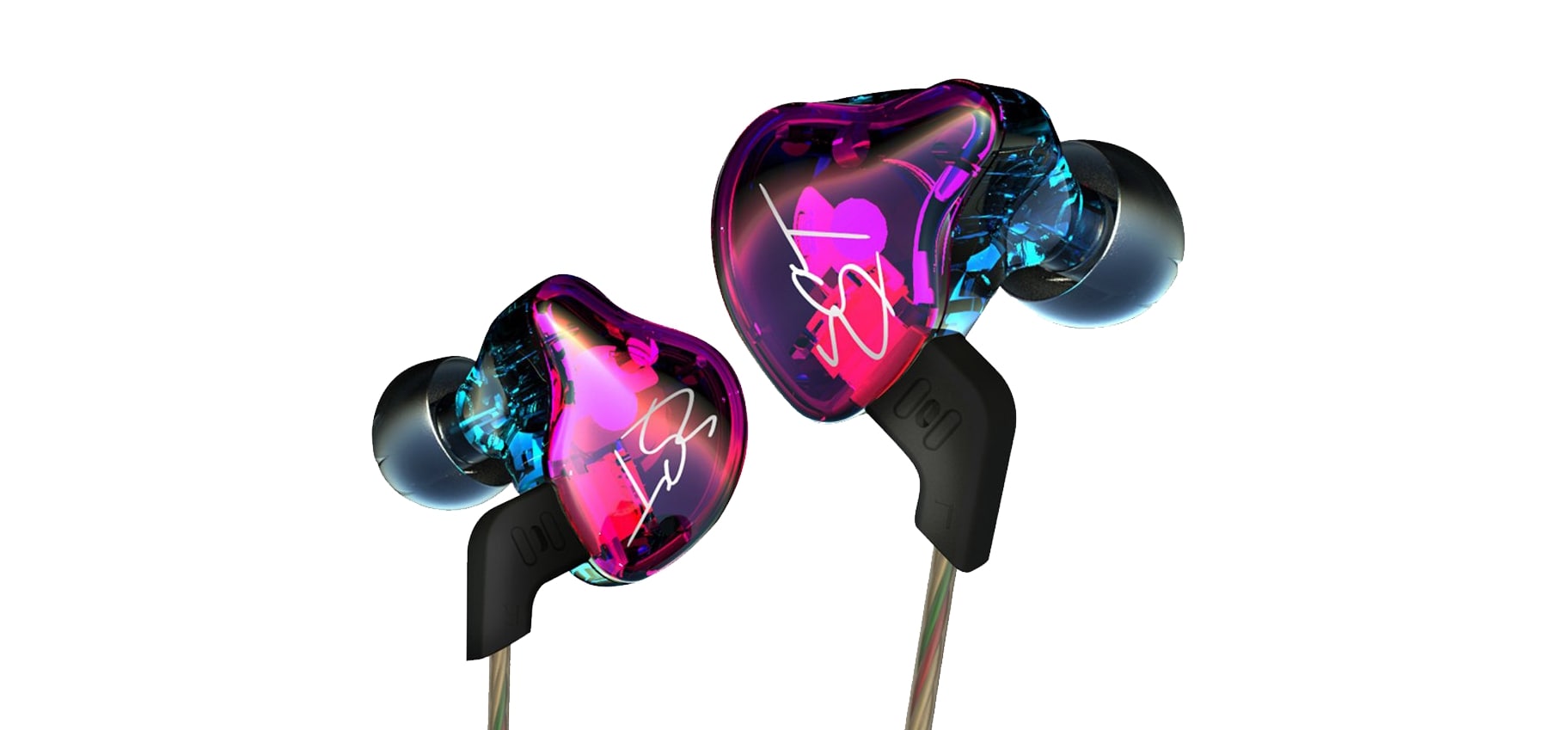 The Good
In-ear headphones hands down, are the best headphones for going to the gym! The best part of in-ear headphones is that they are portable and some are even sweat resistant! If you are worried about the wire, you can choose earbuds too!
They are much easier to handle and are all the rage! Earbuds allow you to work out or even to do other work without getting in the way!
The Not-So-Good
Okay! I will admit it! One of the most common problems and in fact, an irritating one is that in-ear headphones seem to get tangled very easily. If you are using earbuds, keep them close as they are easy to lose too!
What do we think?
If you are looking for something to accompany you while you work out, in-ear headphones will do the job. However, if you want better sound and bass quality, you might have to count some bucks!
Last update on 2023-09-26 / Affiliate links / Images from Amazon Product Advertising API
True Wireless Stereo (TWS)
Getting rid of the cables with the help of advanced Bluetooth technology, which allows you to move freely that also reduces headphone damage is mostly what the users look for nowadays.
TWS allows the user to access to pair of two audio devices through Bluetooth, the transmission through the left and right channels is done separately.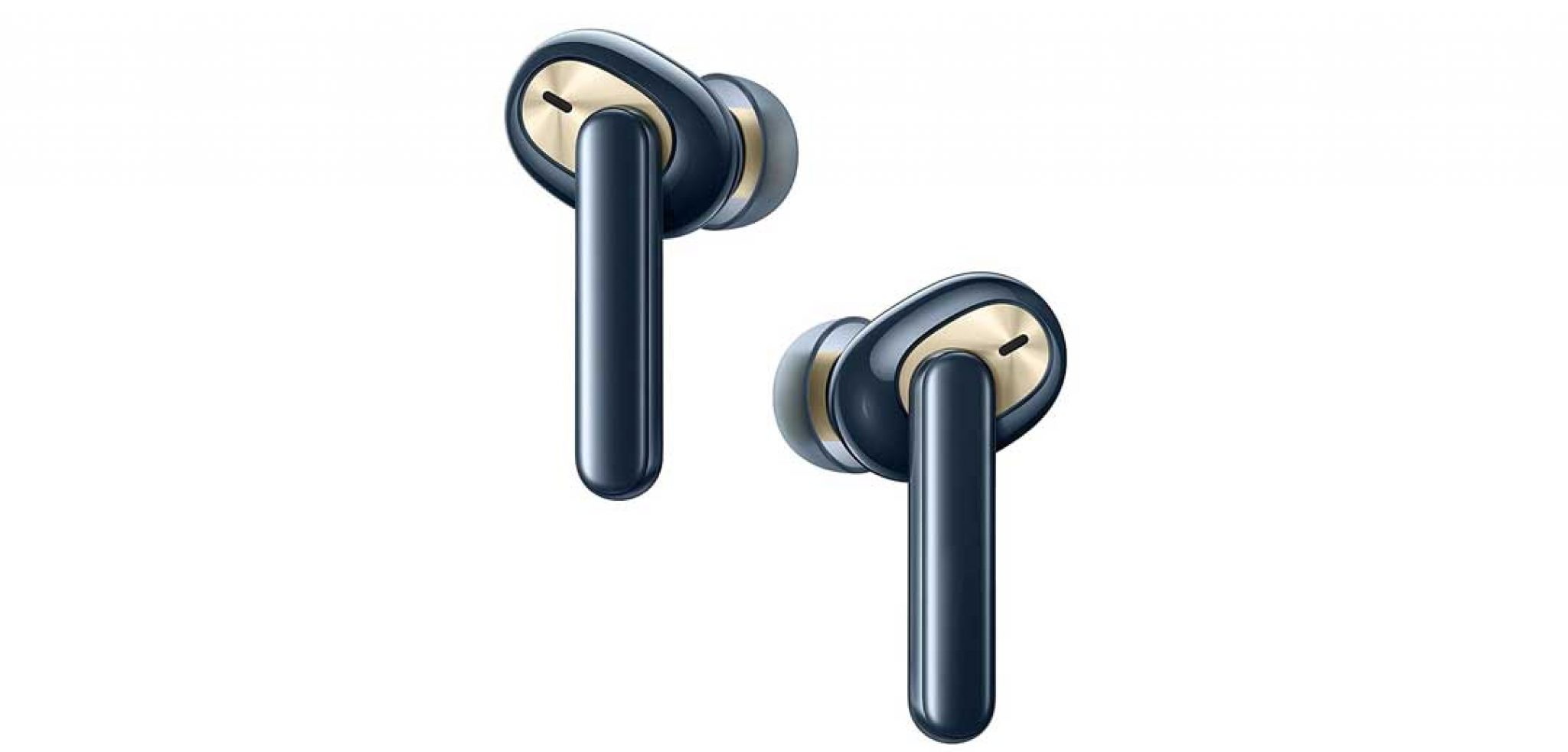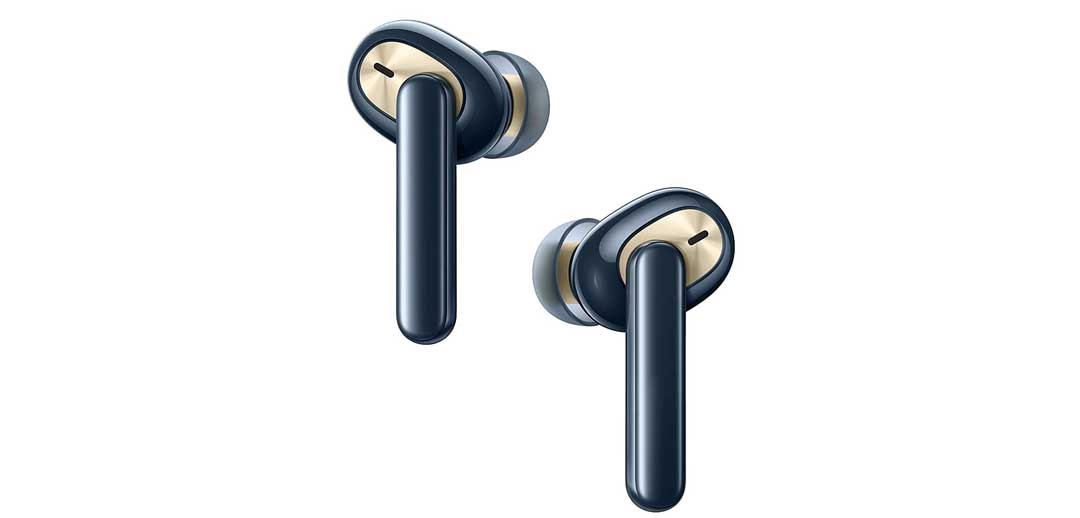 This is a good choice for people who love listening to music or for those who need to attend phone calls, comes in an elegant style and design. These types of headphone has good quality performance assuring that a stable signal is transmitted through the headphones up to a good range.
Positive
Easy to use
Stylish
Convenient
Portable
Reasonable Prices
Negatives
Battery life is less
More chances of losing one piece
Sound Quality is poor compared to the wired ones
Control buttons are a bit difficult to use
Last update on 2023-09-25 / Affiliate links / Images from Amazon Product Advertising API
Open-Back Headphones
These headphones let the passage of air through the ear cups to the speaker. How does this help? Well, in simpler terms, open-back headphones prevent pressure to build up and block echoes.
Many famous headphone brands resort to this feature to deliver more natural and clear sound.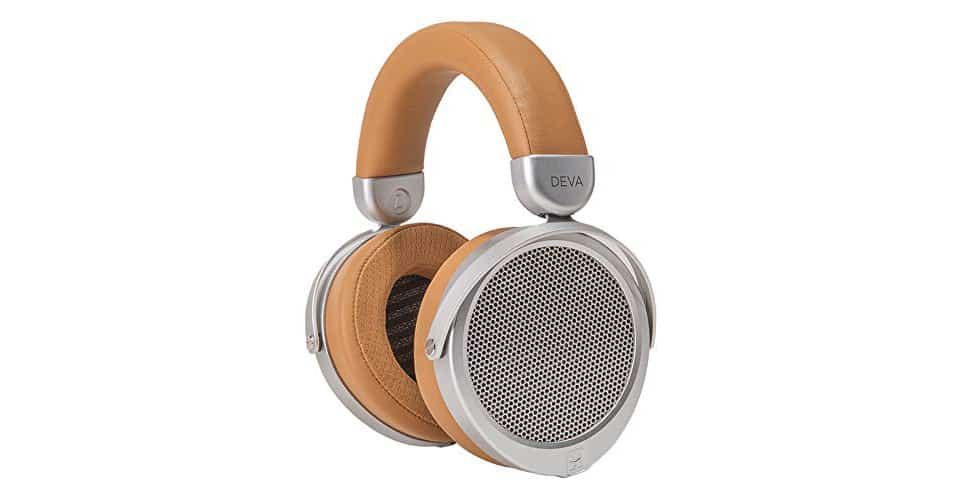 However, if you are looking for headphones for everyday use, this might not be the one for you! Open-back headphones do not support noise cancellation or sound isolation.
If you work in an office and love to listen to music in your spare time, you might want to look out as these headphones leak noise.
Keeping this aside, open-back headphones are also not recommended for everyday use. Why? These headphones are often fragile.
Positive
Acute hearing.
High-quality audio.
At-home usage.
Negatives
Not for daily use.
Noise isolation is absent.
Not recommended for traveling.
Last update on 2023-09-26 / Affiliate links / Images from Amazon Product Advertising API
Closed-Back Headphones
Unlike open-backs, these headphones have a closed-back as the name suggests. As a result, the sound might not be as natural as the former. However, it offers an amazing noise-cancellation feature.
Wearing closed-back headphones for prolonged hours can make your ears feel warm. You can look out for these headphones as these are the best choices for regular use!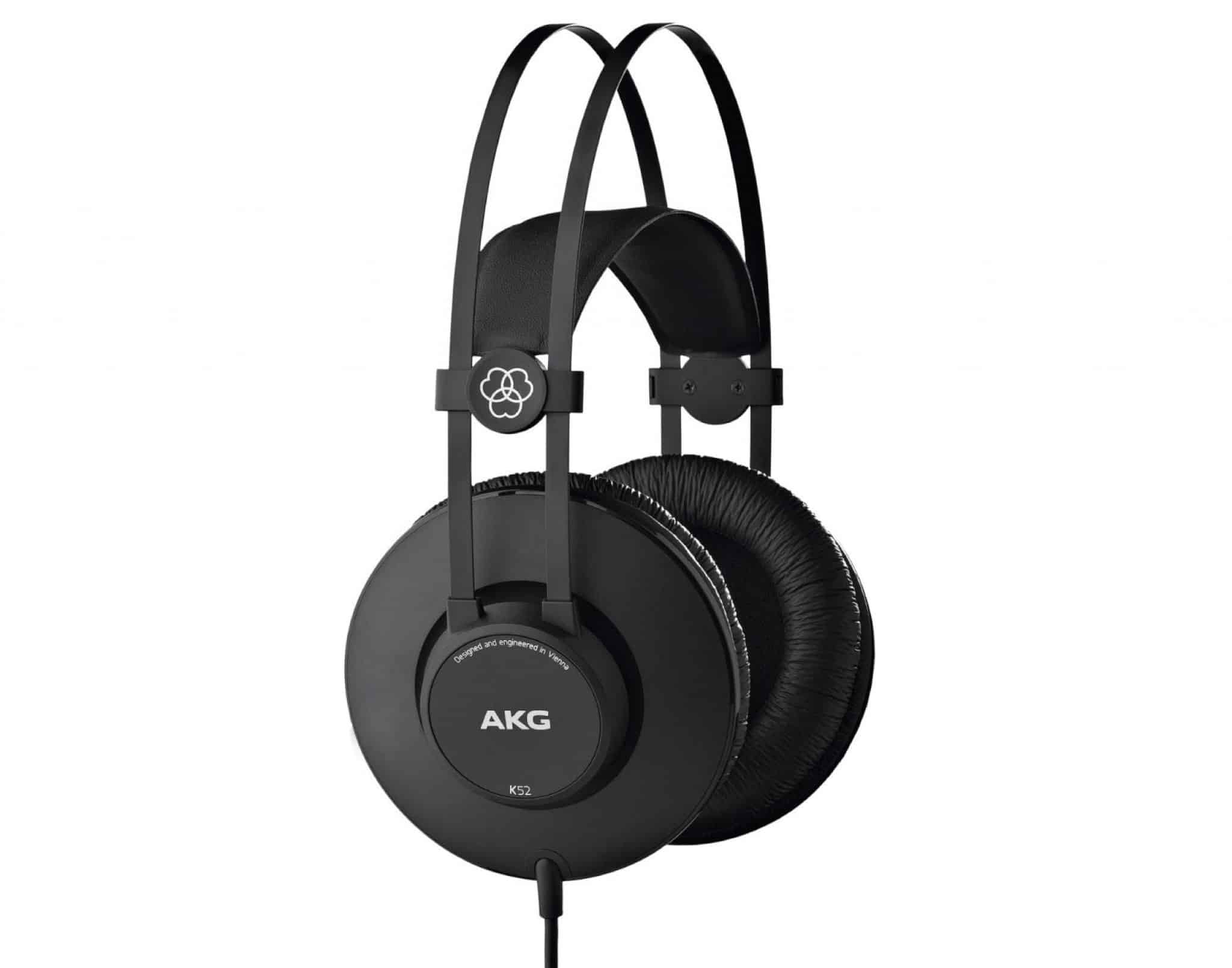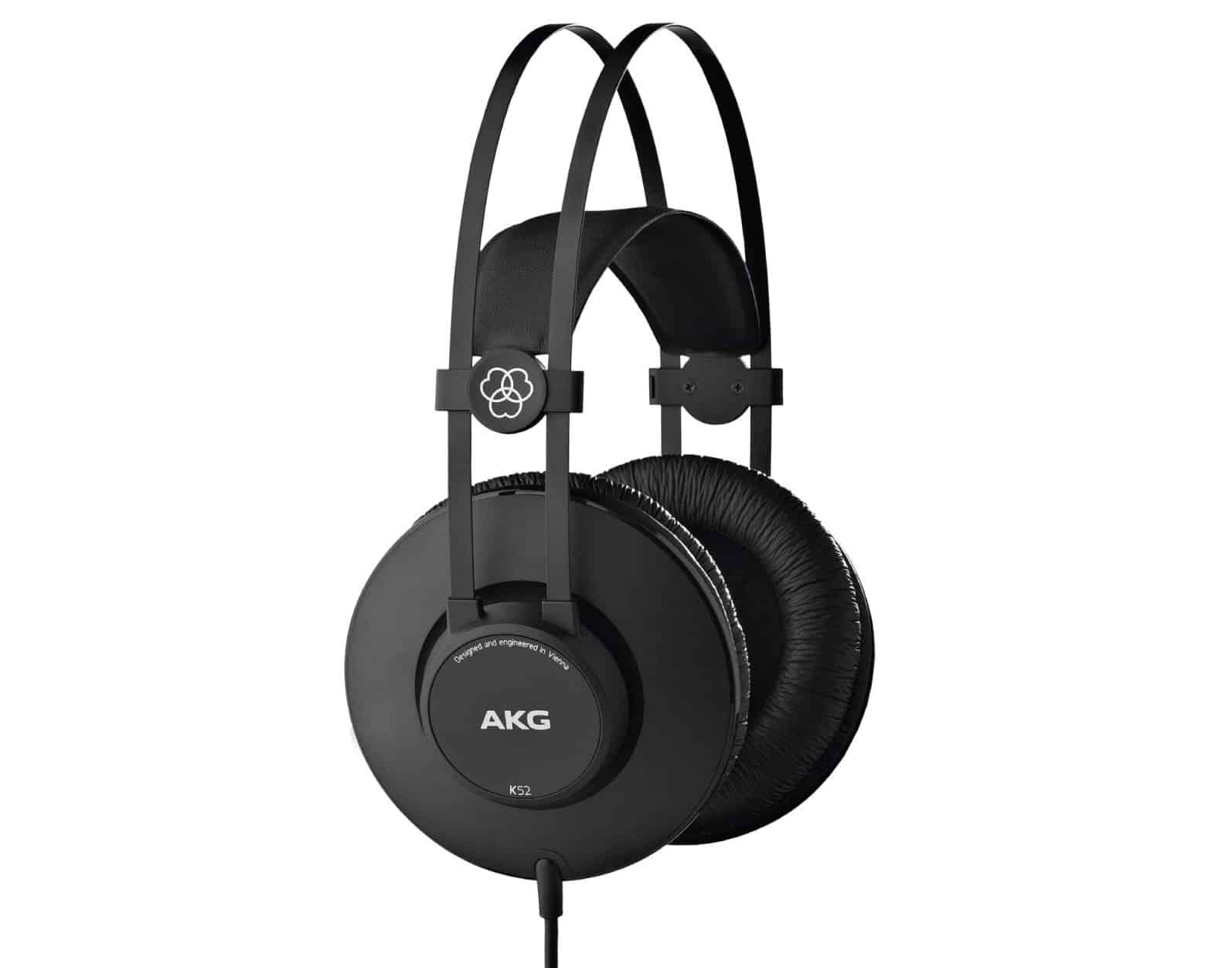 Also, if you are a studio professional looking for quality headphones, closed-backs are the ones as they cancel noise and let you analyze your voice while singing.
Positive
Normal listening.
Good for listening in a public area.
Good for listening while traveling.
Studio use.
Negatives
Prolonged usage can heat the ears.
Last update on 2023-09-26 / Affiliate links / Images from Amazon Product Advertising API
Technical Characteristics of a Headphone
The main headphone's technical characteristics refer to their integrated speakers and share the same specifications as any speaker. We focus here on the essential characteristics, the ones you may find in the constructor's documentation.
Frequency Response
It refers to the frequency range the headphones are able to produce. This is what we refer to when we talk about lows, mids, and highs. A human ear can perceive sounds from 20 Hz to 20.000 Hz. Some headphones can produce a frequency higher than what the human can hear.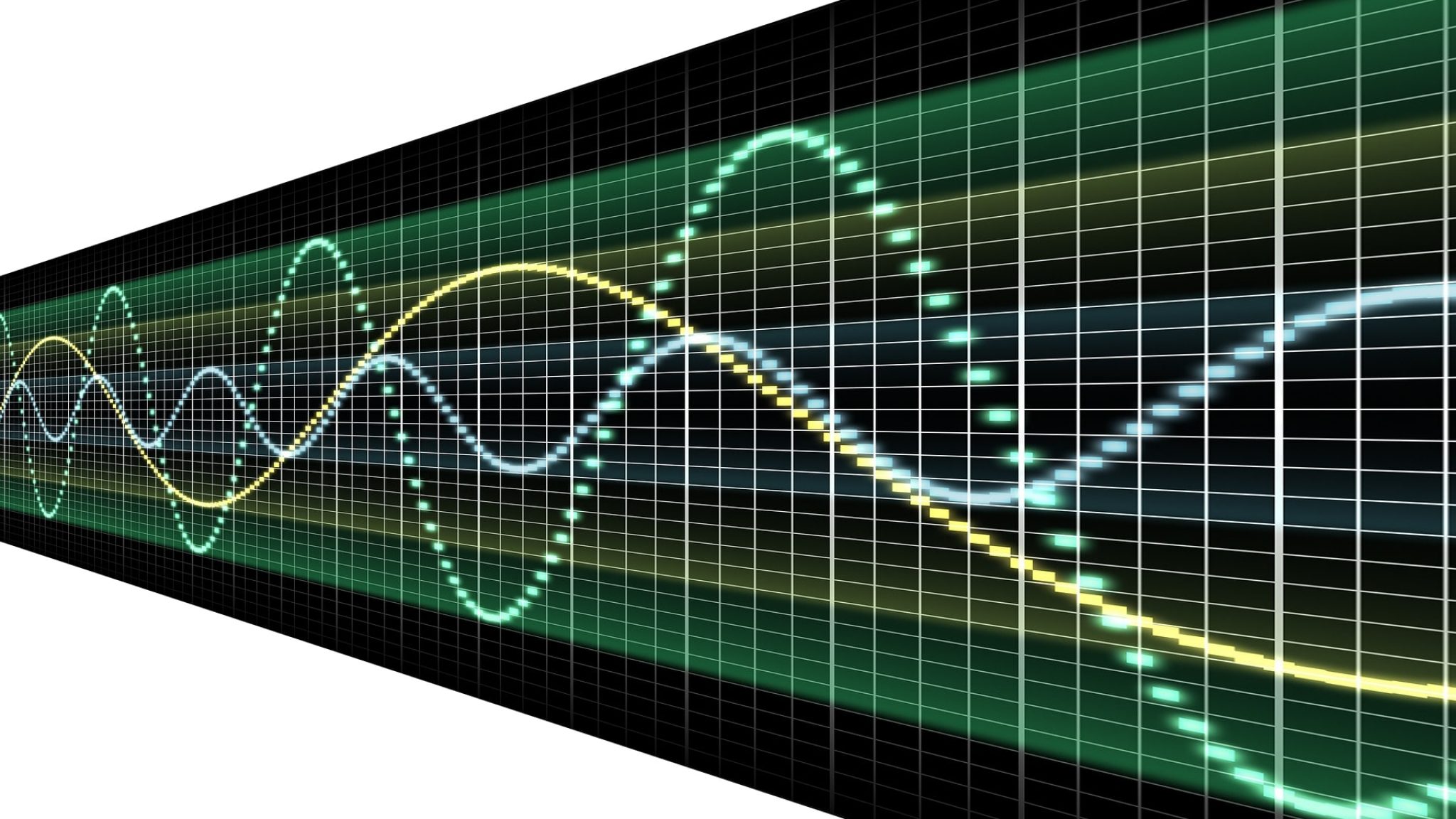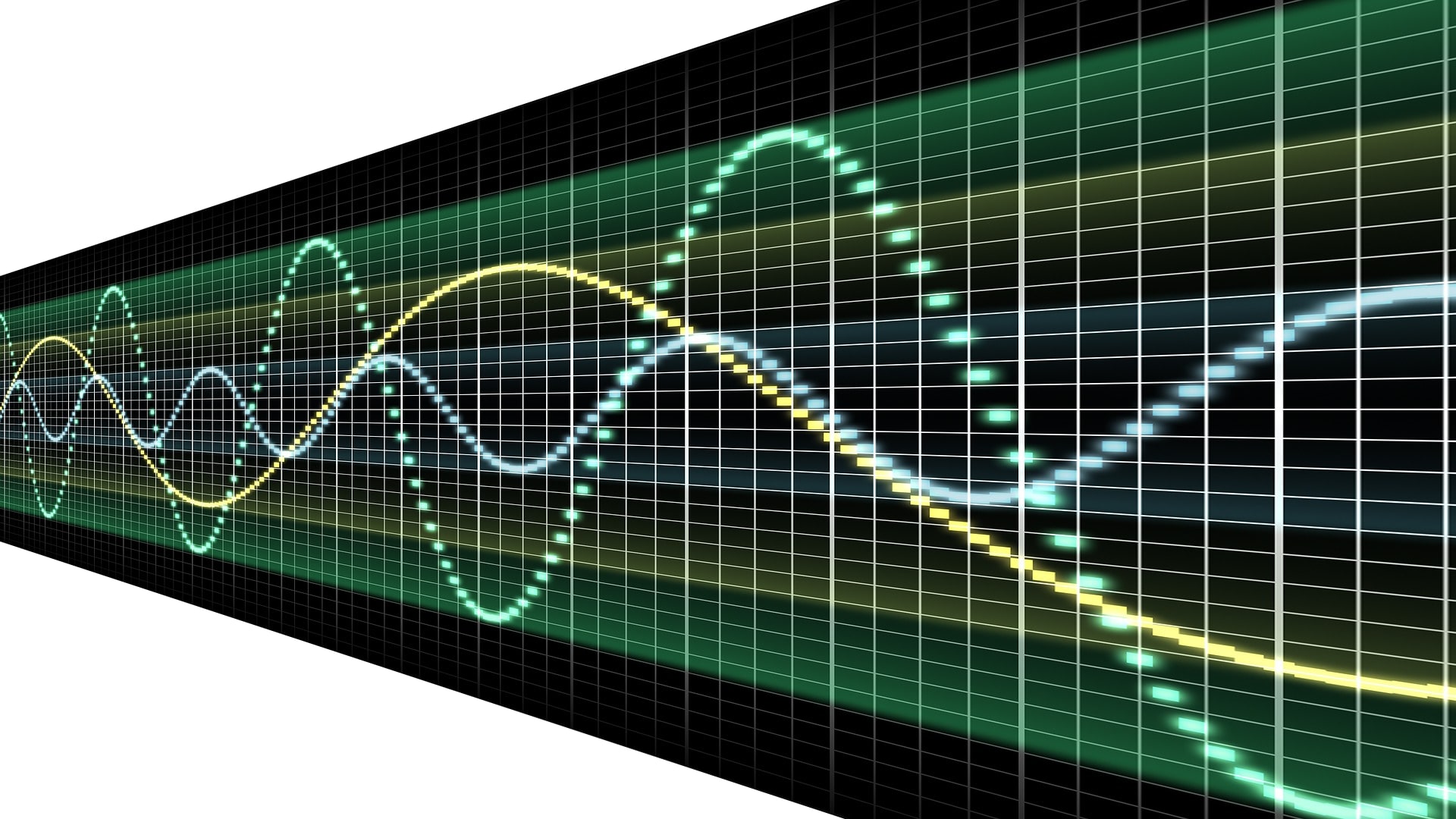 It is definitely a characteristic to consider but it only matters if you have a good source. A poorly encoded mp3 at 128kbps will cut all frequencies above 14 kHz and a frequency response of 10 Hz – 40 kHz will not change anything to your sound quality but you can feel them.
These above and below frequency ranges upgrade your listening to music to a whole new level. A headphone with a frequency below 20 Hz is a boon to bass fanatics as it provides an extra thumping bass effect.
Impedance
It is measured in ohms, and it reflects the resistance of the headphones to the electrical power going through. The higher the impedance is, the more electrical power it will need to produce the same loudness.
In the fact, headphones with an impedance over 60-70 ohms will need to be wired to an amp, a hi-fi system, or any audio output that can deliver enough power in order to be used at their full potential.
For a portable device like smartphones or laptops, you need an earphone or Headphone with an impedance of less than or equal to 32 Ohms
For smartphones and MP3 players, 16 or 32 ohms headphones are preferred. The power available through the audio output is generally too low for high-impedance headphones and you could end up with a low loudness, even at the maximum volume, and reduced battery autonomy.
High-impedance headphones used to have the reputation to be better than low-impedance ones. It is no longer the case: in the past ten years, the technology used drastically improved the sound quality of lower impedance headphones and we are now able to use the best headphones on our smartphones.
Sound Pressure Level (SPL)
The SPL is expressed in decibels (dB). It reflects the efficiency and gives the maximum loudness a speaker is able to deliver for a given power (generally 100mW).
For example, headphones with a 100 dB SPL will need less power than headphones with 90 dB SPL to reach the same loudness.
The higher the Sound Pressure Level of a headphone, the louder will be its sound output.
Total Harmonic Distortion (THD)
It reflects the difference between the entry signal and the output signal. Expressed as a percentage, the lower it is, the fewer distortions will occur and the more accurate the headphones are. Usually, headphones have a THD of less than 1% and the best headphones can go down to less than 0.01%.
Only music professionals and trained ears can tell the difference at these levels. Again, the source quality is really important, and having a very low THD will not make your badly encoded songs any better.
Lower the Total Harmonic Distortion (THD); better will be the sound output at high volumes.
Sensitivity
The effectiveness in the conversion of electrical signals to acoustic signals is measured as sensitivity. It defines the values of sound pressure levels to which the headphone is sensitive, they are measured in unit decibels.
The usual ranges of the sensitivity observed in the headphones are from 75 to 110 dB, it should not go beyond the threshold values as it may damage your hearing.
For a balanced loud and clear sound output, look for a headphone with sensitivity ranging between 90-100dB/mW.
The products are designed at fixed sensitivity levels for adding comfortable listening to the user when they use them.
You should buy headphones that have sensitivity ranges suiting human ears, without affecting the quality of sound.
The greater the sensitivity, the louder will be the noise output, and vice versa.
Drivers Size
The driver is one of the important parts of the headphones as it helps in converting the electrical signals to sound signals for the user. This unit is made up of a magnet, voice coils, and a diaphragm for the expected performance, the shape is disc-shaped but the size of the driver varies depending on the output required.


There are different types of drivers like dynamic, planar magnetic, balanced armature, electrostatic, and bone conduction drivers. You should buy the headphones based on your interests, the large size of the driver increases the loudness but there may be headphones that have a smaller driver but offers good quality sound than the larger ones.
SoundStage
The soundstage properties are produced within the headphones, and the space and environment of the sound are determined by this quality. When you use a headphone with a good soundstage, you get the feeling that the music is happening in the room you are in, which is the hardest to be created in the headphones.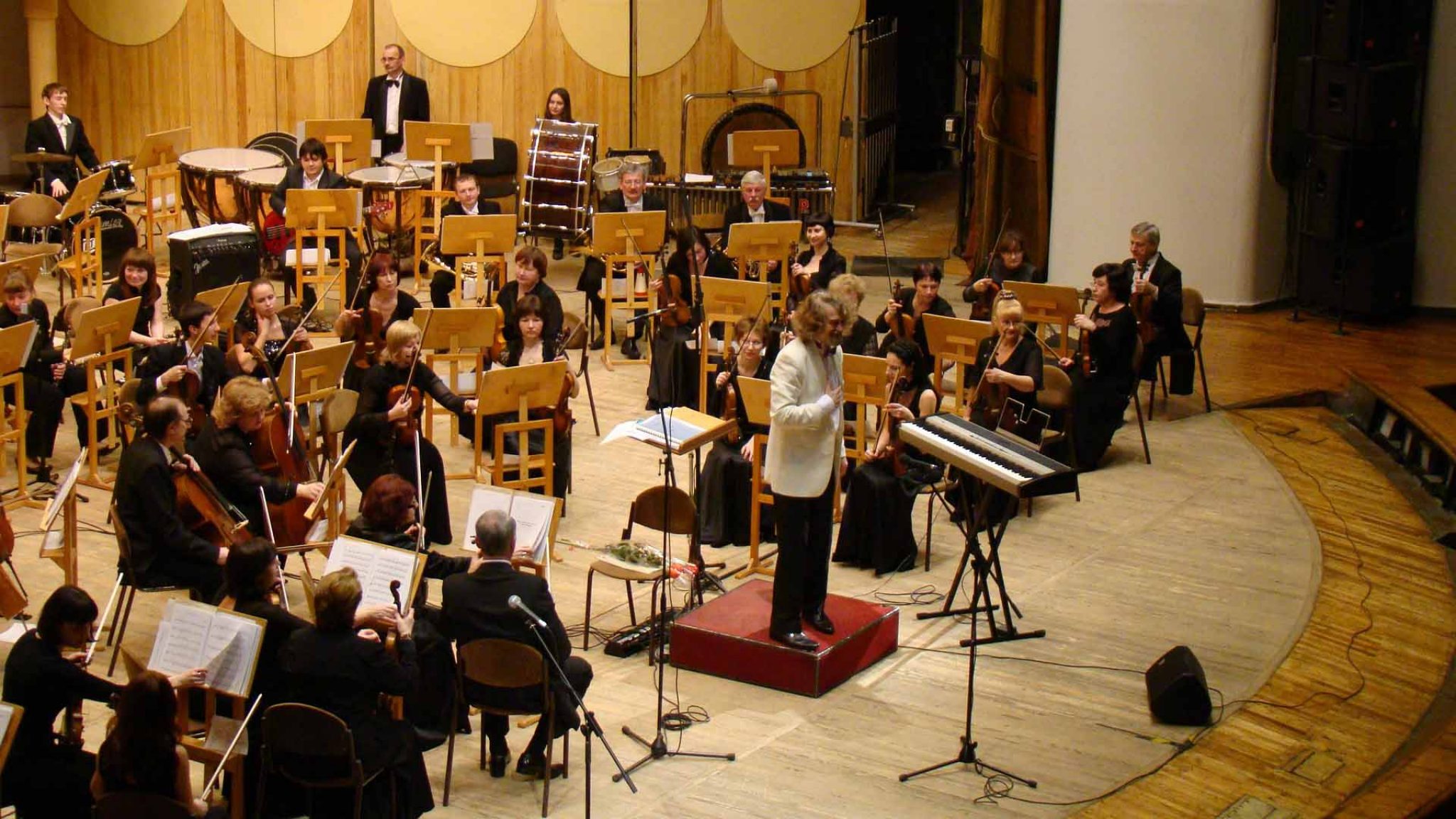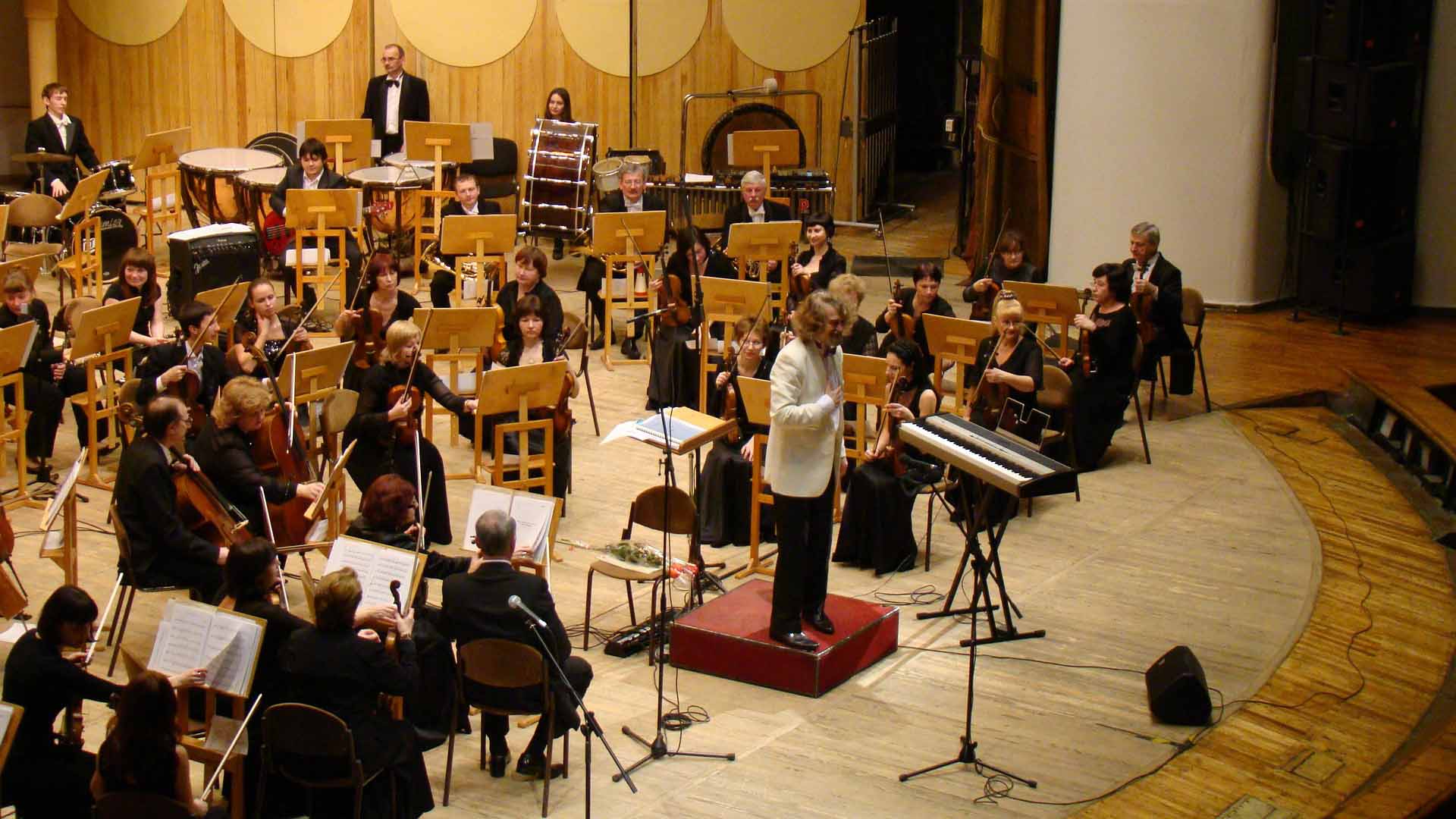 The better production of soundstage features is seen in the open-back headphones as the sound waves are allowed to move freely through the ears.
You should look for a good quality product that has perfect sound features, and also create soundstage and sound imaging features for improving the user experience.
Features of a good Headphone
There are tons of features available in a good headphone that can make your listening experience richer and more fulfilling. Some are very common features that are a must-have like comfort, durability, compatibility, etc.
Some features come with specific needs like the level of noise cancellation, voice command, water resistance, portability, etc. You can consider those headphones with a specific feature that suits your need.
Compatibility
The headphones you choose should be compatible with the devices you use at your place, this is necessary to meet the functionalities of the product. Mobile phones are connected with them using the wired or wireless mode, some brands are not fit for every product.
If you are planning to connect the headphones to the computer, they can be either corded or wireless so you should be aware of the type of ports available. You should look at whether the cable perfectly fits into the port, if there are any issues of incompatibility it won't work the way you expect them to.
So, it is better to know about the system you have before you decide on purchasing headphones with good-quality features.
Volume control or Play Control
The music you are listening to can be paused for some time and played again through the play control features added in the headphone design. There are some brands bringing the volume control feature to their product, which is an added advantage to improve the experience of using the product for various applications.


You may be listening to music, gaming, or even watching movies using headphones, it is difficult to go through the system each time you need the volume to be increased or decreased.
If the headphones come with a volume control option then your task is done with easiness.
Voice Assistance
This is a feature seen in some of the headphones that are optimized for Google Assistant and Siri, which is a smart option more than listening to music. There are complementary functions like passive noise cancellation with enhanced bass and power of the sound.


You can listen to your favorite tunes from the comfiness of your place, and also know about the change in the weather conditions. This gives you the perfect audio experience with just one touch for connectivity.
It makes life easier by reminding you about important dates, playing your favorite music, dialing and answering calls, or even replying to messages.
Noise Cancellation
The noise interruptions affect the effective audio experience for the person, so noise-canceling features are required in the product. It works its best on low-frequency sounds to reduce the noise, this property is checked by many of the users while purchasing the headphones.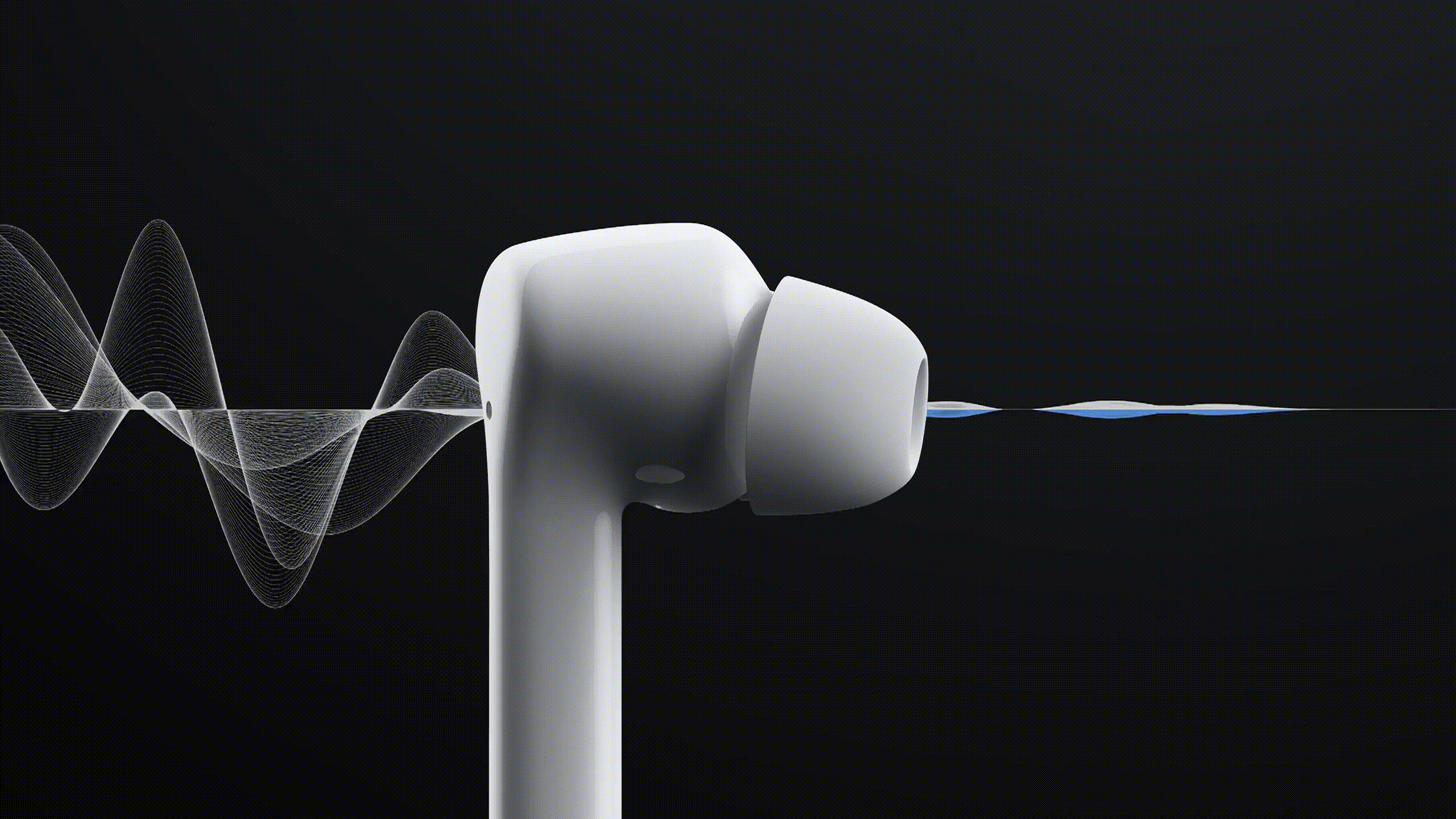 When you are traveling somewhere and you are continuously using the product, the noise-canceling features are suiting your needs. This may not be suitable working for high-frequency noise like people talking or car horns on the road, only the small noises can be suppressed.
But it is better to use noise-canceling headphones to make your journey pleasant and more effective.
Built-in Microphone and Control Module
When you buy a headphone, it is always better to get one with a built-in microphone, this helps you to actively participate in your work, meetings, or any other interactive sessions.
The control module features help you to use several options like auto-on, intercom, aircraft audio, auto-off, and tap control, which can be handled by changing the position of switches.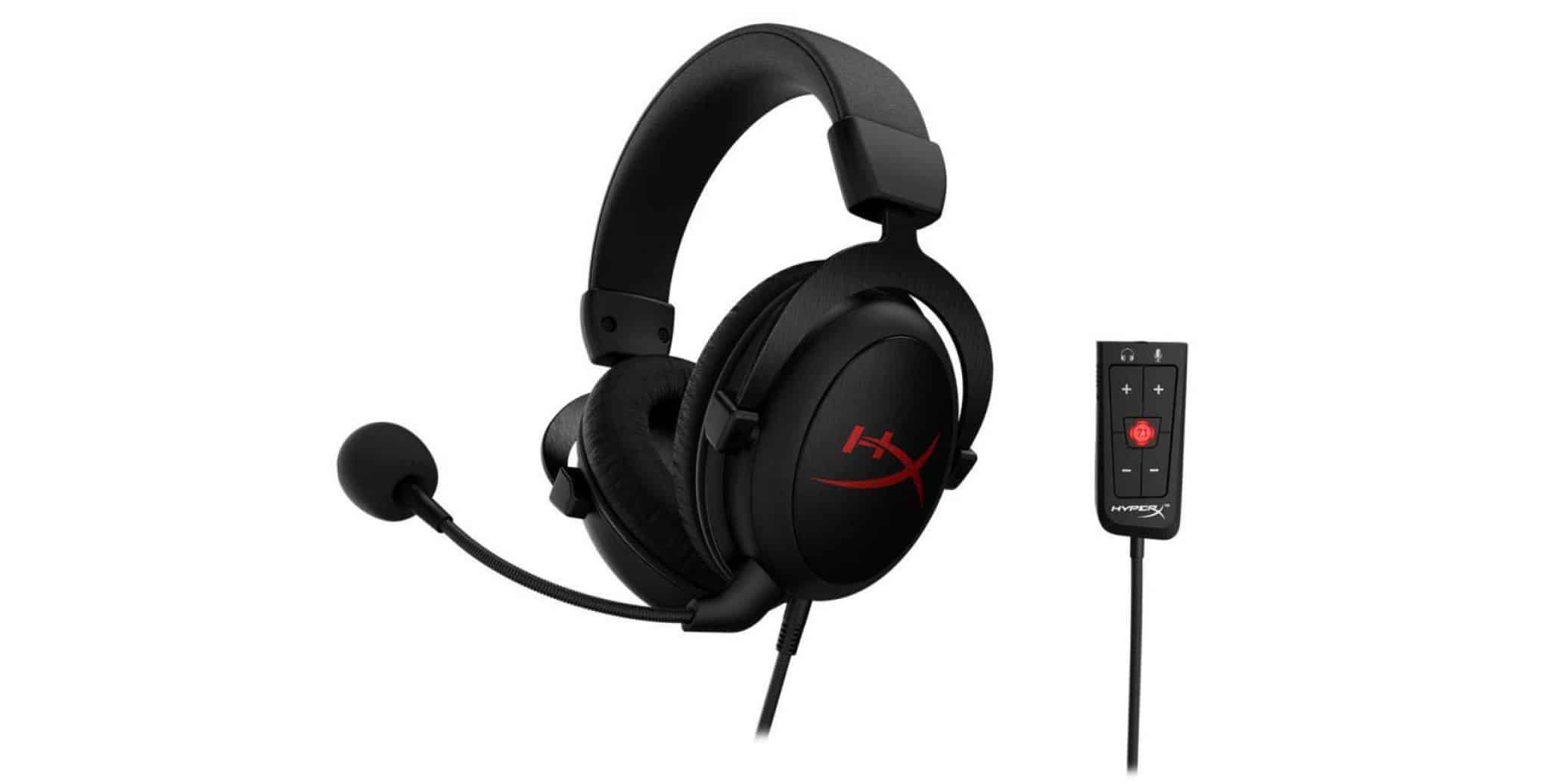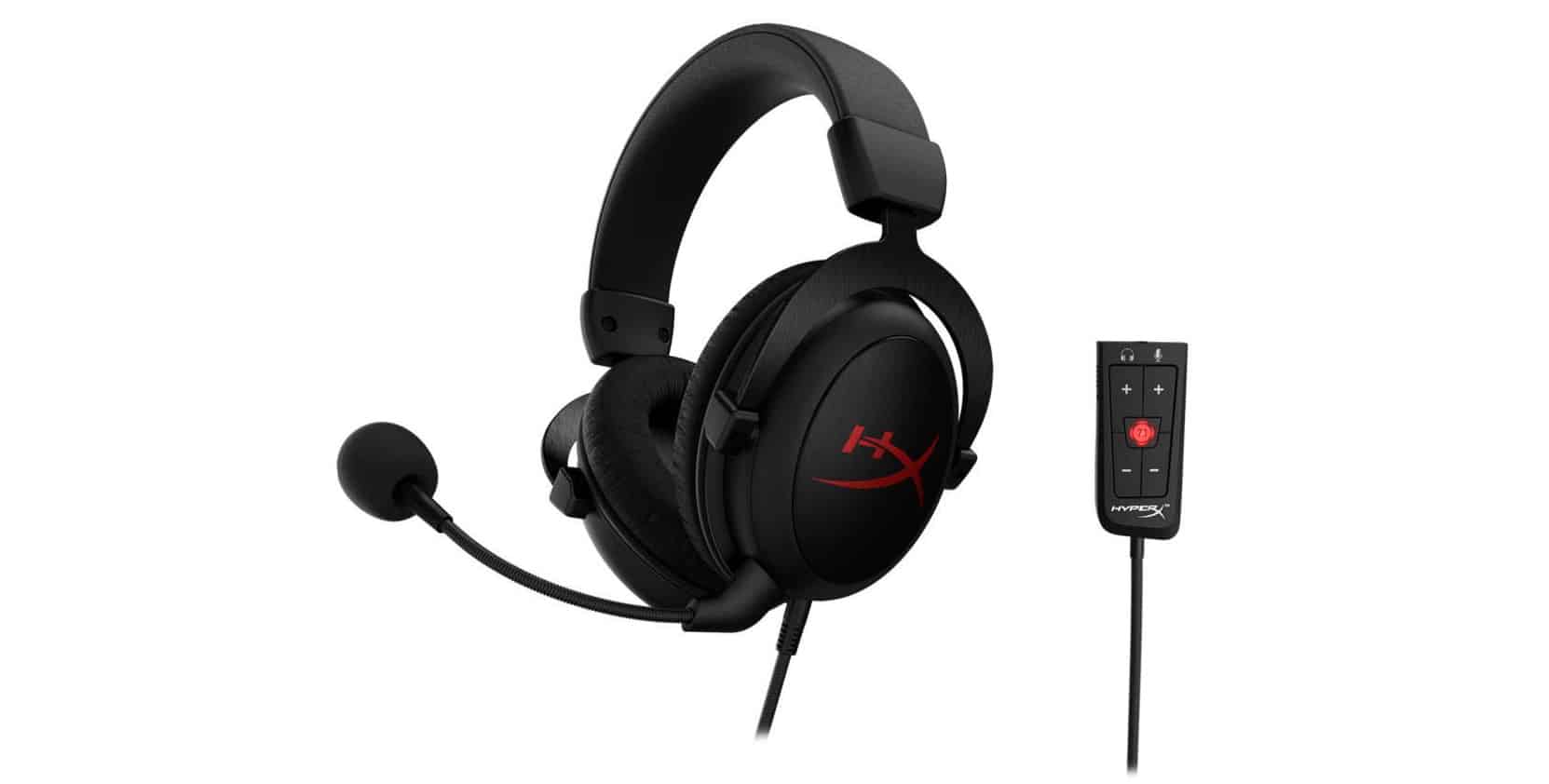 These features are not present in all the products, it is designed for some with specific functions, so if your requirements include this you should look for a suitable brand with this feature.
Last update on 2023-09-26 / Affiliate links / Images from Amazon Product Advertising API
Fit and Comfort
The product should perfectly fit the user for the effective reception of music or calls without getting irritated. There are adjustable straps on the frame of the headphones to make them suitable for your head size, this eases your efforts to keep the product in place.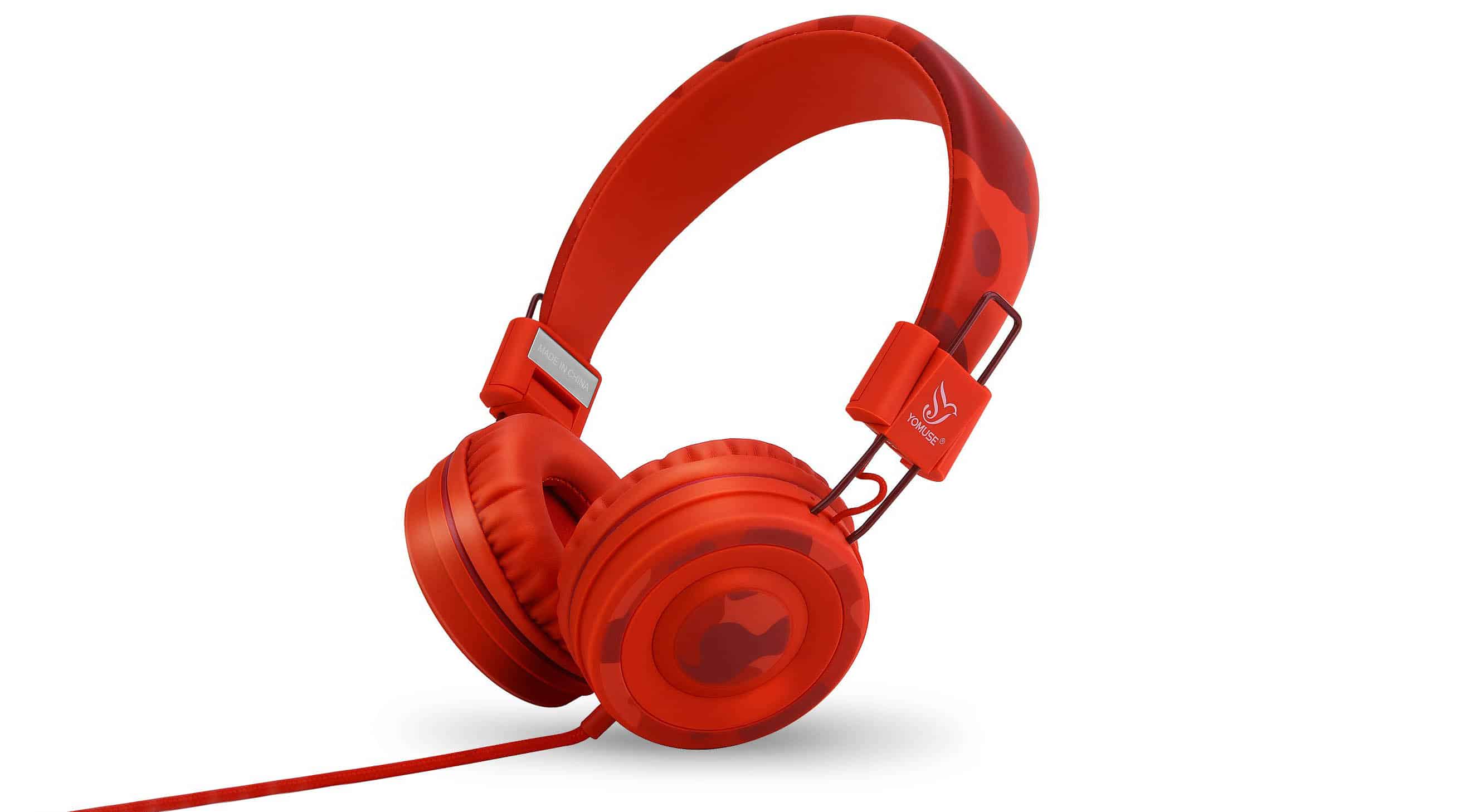 Most of the design models have given preference to the cushion effect as it improves audio quality and adds comfort to the user as they can be relieved from the pain that can be felt in the ears.
Like every other device you use, the headphones that you prefer should also have the comfortability factors to attract users. The product you choose must perfectly fit your ears, the extra cushion effects are good for providing you with a better audio output.
Last update on 2023-09-26 / Affiliate links / Images from Amazon Product Advertising API
Portability
Headphones everyone will love to carry anywhere so that they can hear music, and connect to calls through them, so the portability feature is very important. If you look for a product that comes with lightweight features and a handlable design, it will be better than you can easily take them when you are traveling.

If you are using the headphones for a longer time, it is good to choose a brand offering lightweight products. The size of the product should be convenient so that you can carry them wherever or whenever required.
The product should be compact enough so that it can be kept inside your bag or purse, they are even of the foldable type for improving the easiness of the user.
Durability
Durability is a feature that the user will look for while purchasing, it depends on the materials used at the time of manufacturing. For any type of headphones, it is important that the maker is using good quality materials so that it doesn't get damaged easily.
In the wired type, even the cables should be of the best quality so that it doesn't get tangled, and gives better output without any breakages. The parts of the product being durable enough are necessary for the effective conversion and transmission of the sound signals for the user to listen.
Cable quality
The cable quality also has an important role in producing better results from the headphones when you use them. Major parts of the cables are the wire conductors, insulation, filler, shielding, outer jacket, and connectors, each of them should be of good quality to improve the audio experience of using the product.


The quality of the copper used has a direct impact on the wire quality and on performance. Constructors are well aware of this and OFC (Oxygen Free Copper), really pure and deoxygenated, is becoming the standard for mid-priced headphones.
For even better performance, cables with PC-OCC copper (Pure Copper Ohno Continuous Crystal), with a 99.999% purity and oxygen-free copper, have better conductivity and give better signal restitution.
Y cables stand for cables separated in two, with each part joining each earphone, avoiding the wire going into the headband to join the other earphone. Perfectionists appreciate them because the wire in the headband is longer, meaning the resistivity is higher for one of the two earphones.
This could lead to a tiny difference in signal between the two earphones, hardly perceptible for normal people.
These cables come with mainly two connectors: 3.5mm and 6.5mm jack. The 6.5mm standard jack connector is mainly found on high-fidelity headphones while the 3.5mm mini-jack connector is found on every earbud and most of nomad headphones.
Cables can have different aspects. The most widespread kind of cord is straight. Entry-price headphones are all using this kind of cable and they are often too thin and fragile. High-end headphones will come with thicker straight cables to raise durability and avoid tangles.
Some headphones use flat cables instead. Flat cables are heavier than classical cables but the main interest is to avoid tangles and have a more rigid cable. The last kind of cables are spiral cords, essentially used on hi-fidelity headphones, you can find them on a few Marshall headphones for nomads.
Their advantage is their ability to adapt the size of the cable thanks to the spiral design but they are heavier and apply more tension than the others.
Battery Life
It is one of the important factors that you must consider while purchasing headphones. The manufacturers assure a certain battery life for the product, it varies in different types of headphones available for purchase.
Bluetooth headphones last more time when compared to wireless earbuds.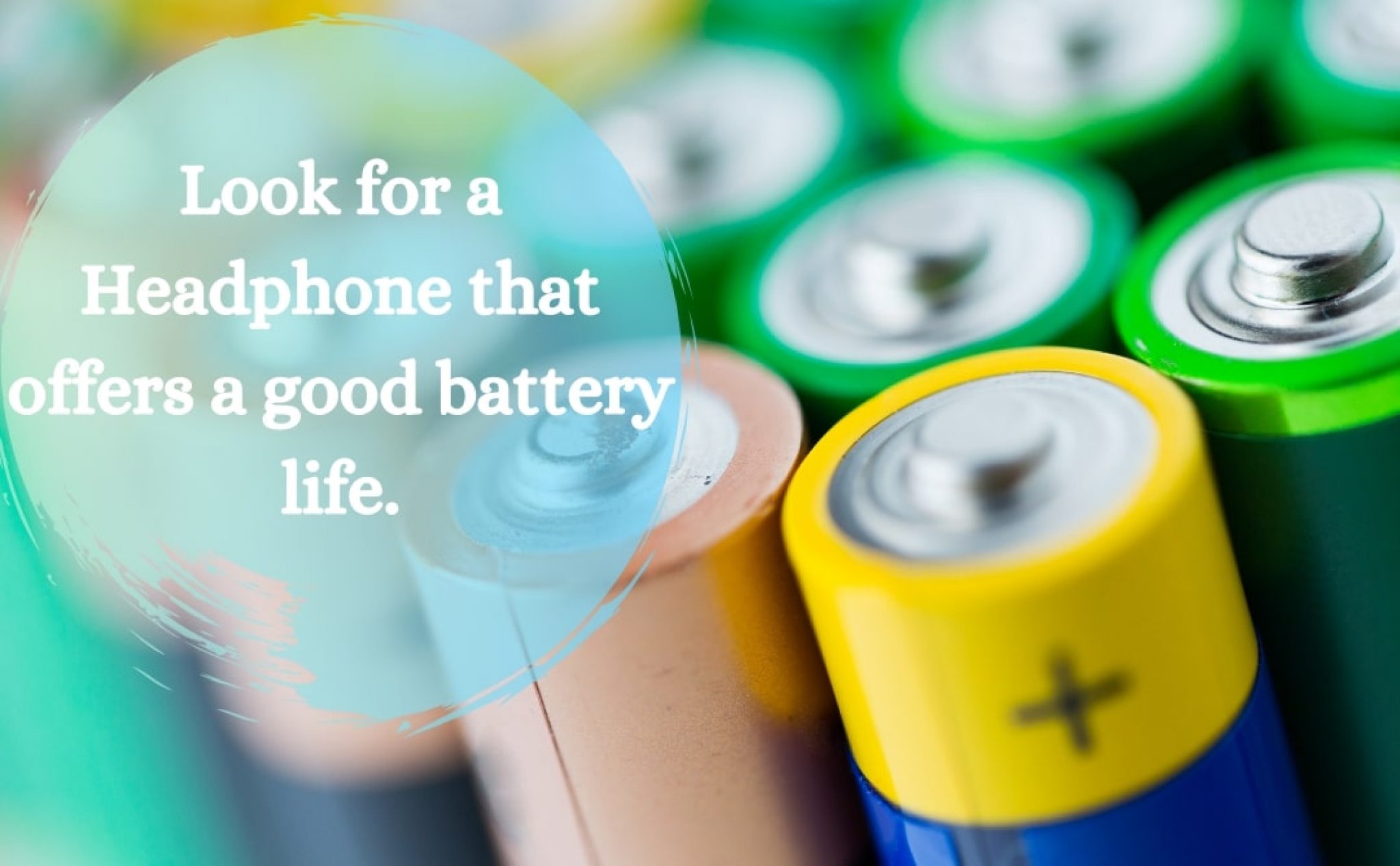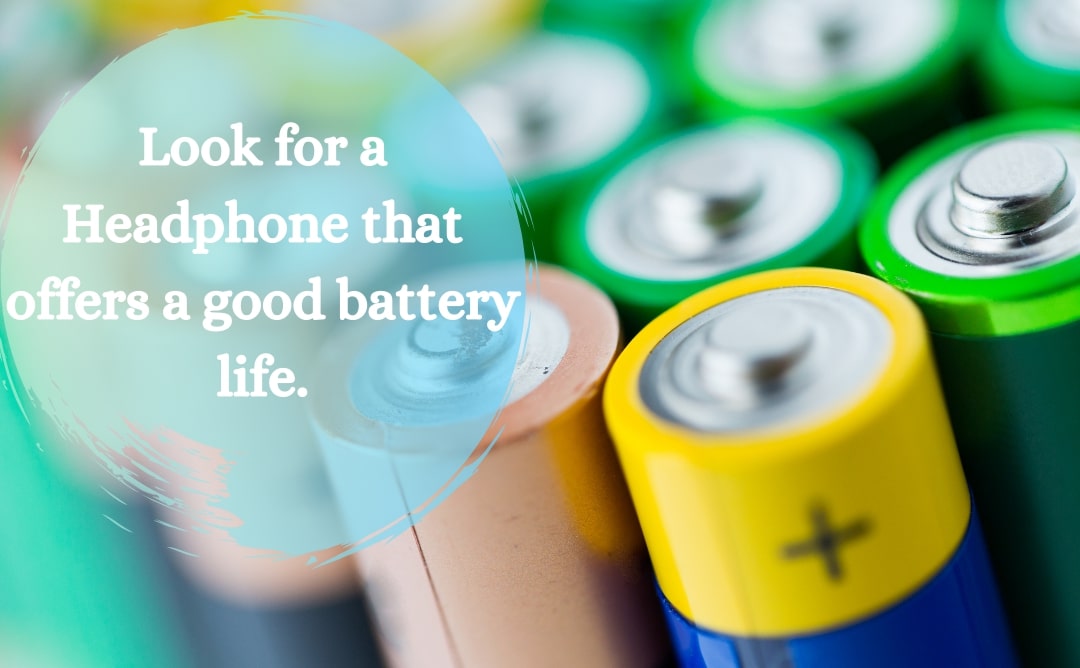 It can vary also depending on the design adopted by the brands you prefer, some of the products have a good range of battery life which is supportive of the user requirements.
You should look for a product that offers good battery life, a fast or quick charging feature, and high-performance levels to provide the perfect results for the users without interruptions.
Water Resistance
The headphones you chose to buy are better if it is resistant to water and sweat. There is even a product of high standards that is suitable to be used even when you are swimming in a pool, the sound quality will not be lost.
Many manufacturers have introduced innovative designs of the product with the help of advanced technology options, that can be used anywhere you want to listen to music or attend calls.
Water resistance and waterproof are not the same things.
You can look for water-resistant models with IP Rating as they will support protecting the product from early damage when you carry them with you on travel or exploring new adventures.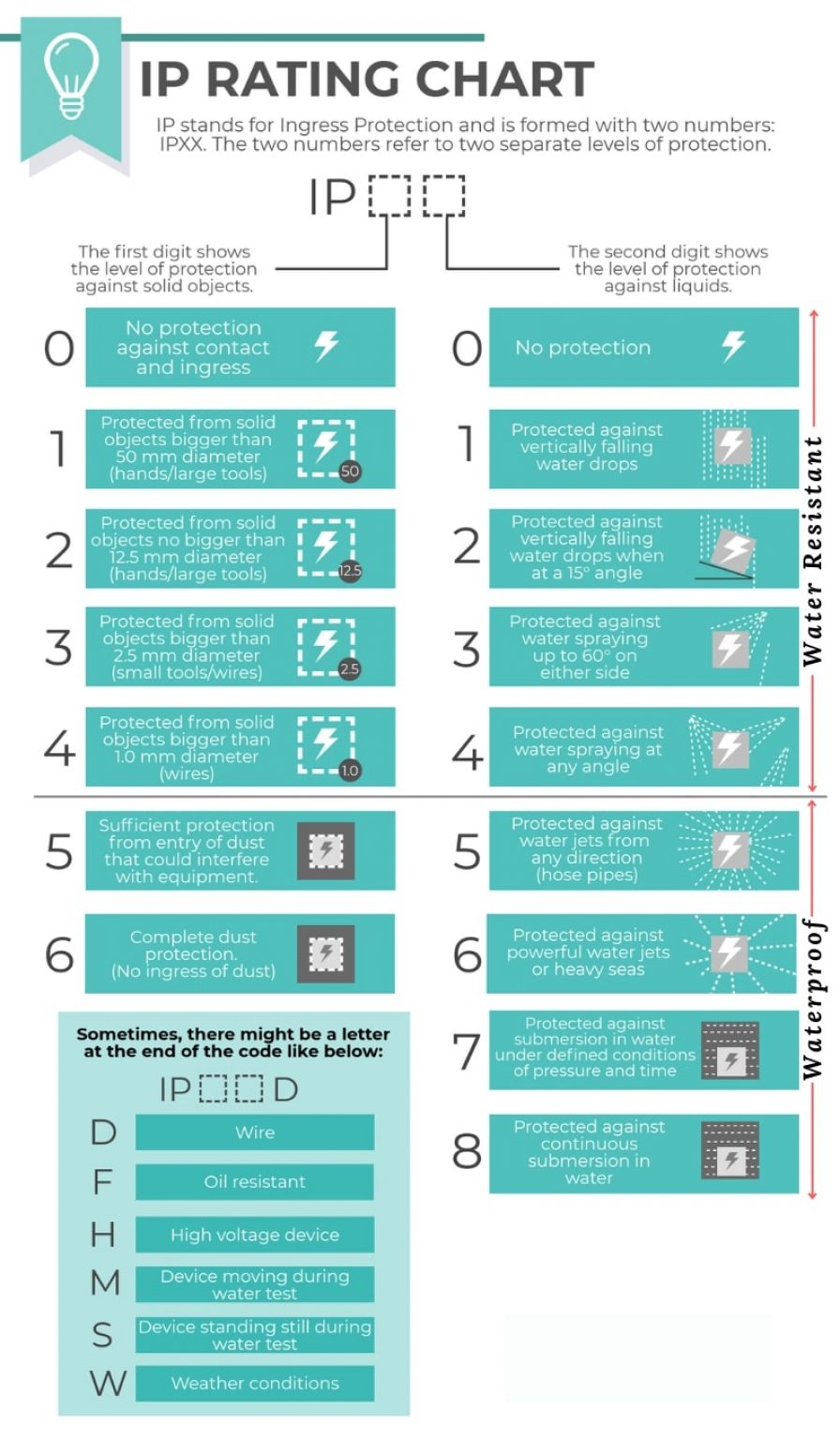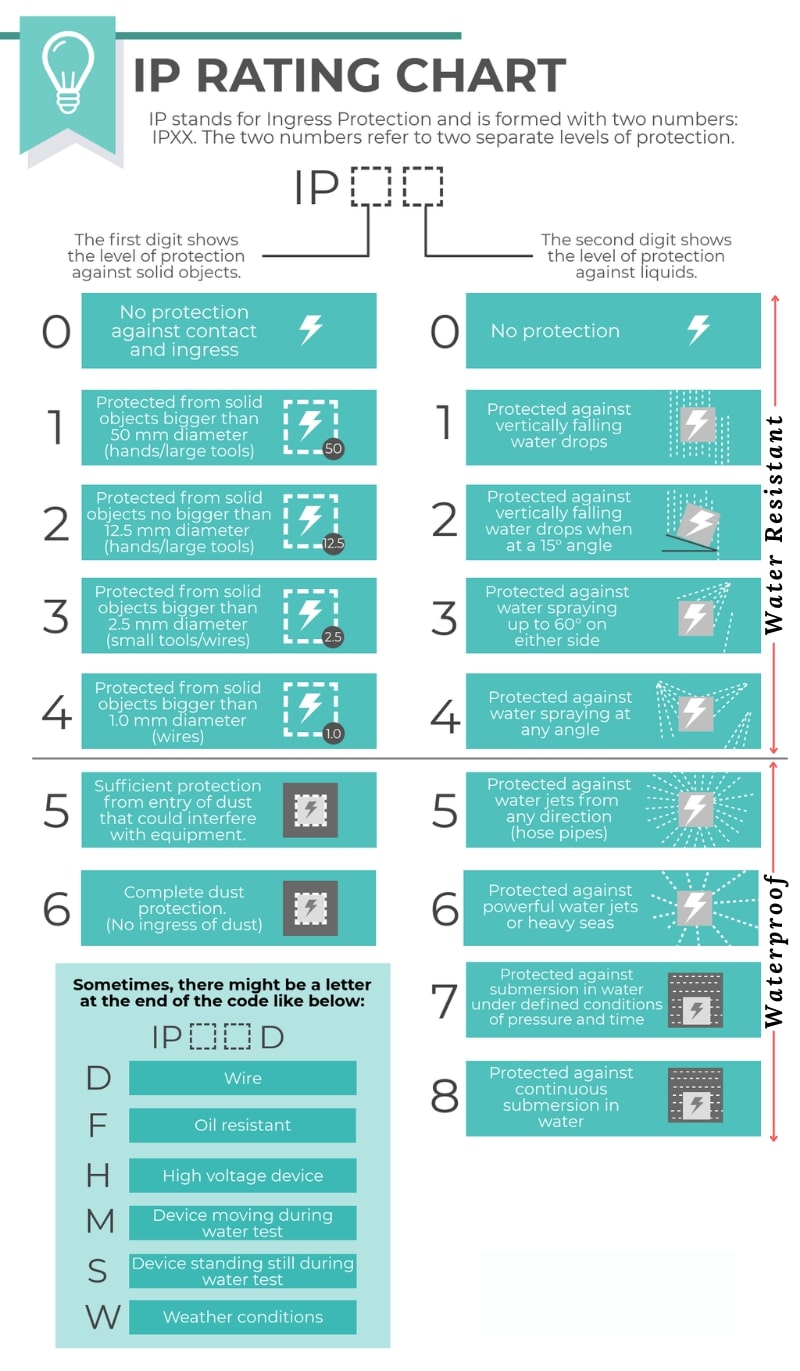 Headphone Brands
This is not a feature but an important factor to consider while deciding on headphones. Many biggest brands are offering all the beneficial features available when you start looking to purchase a headphone.
Some of the features usually people consider are the wireless nature, noise cancelation, mic, and many others. Bose, Sony, Sennheiser, Audio-Technica, AKG, KZ, Bowers & Wilkins, HIFIMAN, Beyerdynamic, and JBL are the few choices among the different headphones in the shops.
The variations in the design of headphones are there for each brand, mainly aiming at the comfort and easiness of the user.
If you are purchasing a headphone, make sure that you look into the features and choose the headphones which have the perfect properties to satisfy your requirements.
Here's how to choose a headphone for you: A Stepwise Guide
Selecting a headphone can be broken down into different steps that you can follow to buy the perfect music gear. A stepwise guide is also helpful and convenient for better understanding.
Let us follow the various steps and parameters for selecting headphones better.
Step 1. Why do you want them?
This might sound bizarre! Every headphone and earphone is designed to serve various purposes! Hence, the question: why do you need them? Before you go shopping, you should always be clear about the purpose of the headphones. This will help you narrow down the list and even provide affordable choices.
For example, studio professionals often opt for over-ear headphones with a flat frequency response as they need to listen to the tracks clearly for a prolonged time. On the other hand, people, who just listen to music on the go, prefer in-ear headphones as they are easy to handle.
Did you know that the genre of music also matters when you seeking to buy a headphone? Yes, that's right! For example, if you are an EDM lover, bass-heavy headphones are the ones for you!
Be it rock, pop, jazz, etc, always be sure of the audio response you expect from your headphones or earphones.
Step 2. Pay the right price!
Let's face it! We all get conscious when it comes to the price! As for the newbies, this could be one of the critical determining factors while looking for headphones. However, music lovers and studio professionals might go the extra mile to invest more in quality headphones.
So, before you start adding items to your cart, it is recommended to set your budget.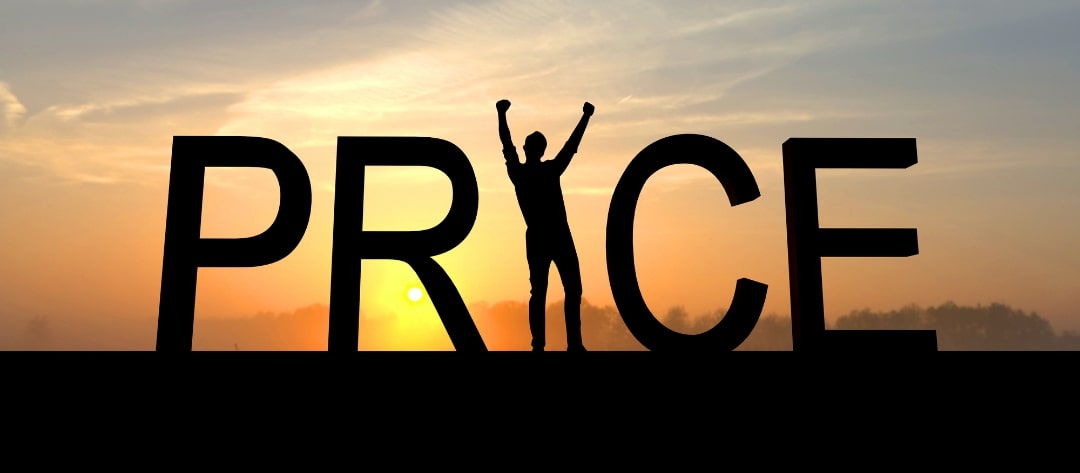 However, you might be thinking about paying a high price for the best quality headphones you can find! Well, that's not the case. Headphones and earphones come in various price ranges.
It doesn't always get better as you move up the price range. Choosing the best headphones and having a quality experience depends on your comfort, usage, and other factors as well.
Step 3. Choose the right type!
Don't start shopping just yet! Before you dive in, always be open to new suggestions and consider your options. Having said that, it simply means that you should be familiar with the types of headphones to help you find the one that you are looking for!
Check our comprehensive article on the different types of headphones with their usage, pros, and cons, and decide the type best suited for your need.
This might look like the biggest decision ever, but once you get the hang of it, it seems like a piece of cake!
Step 4. Stay wired or go wireless? The perfect choice!


While shopping for headphones, you are likely to face a dilemma: wired headphones or wireless? As impressive as wireless might sound, it has some flaws and some advantages! As you dream about freedom from irritating tangles, you are giving up on something important: quality!
Yes, many wireless headphones have low audio quality. Now, this might not be an essential factor for all but avid listeners, this might be a huge letdown!
Other than that, wired headphones have better audio responses. Wired headphones last as long as your phone battery runs out! However, wireless headphones run on battery and often require frequent charging, thus reducing the listening time.
Take the help of the below comparison table between the wired and wireless headphones and decide the one that is best suited to your specific requirement.
However, with state-of-the-art technologies, the wireless headsets are on par with their wired counterparts.
Wired vs Wireless Headphones
Comparison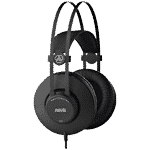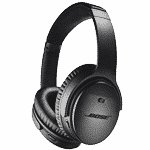 Step 5. Check the Frequency Ranges
Not to sound too nerdy, but the frequency response is an important factor to consider while buying headphones. The normal range is between 20 to 20,000 Hz for the majority of the headphones available in the market.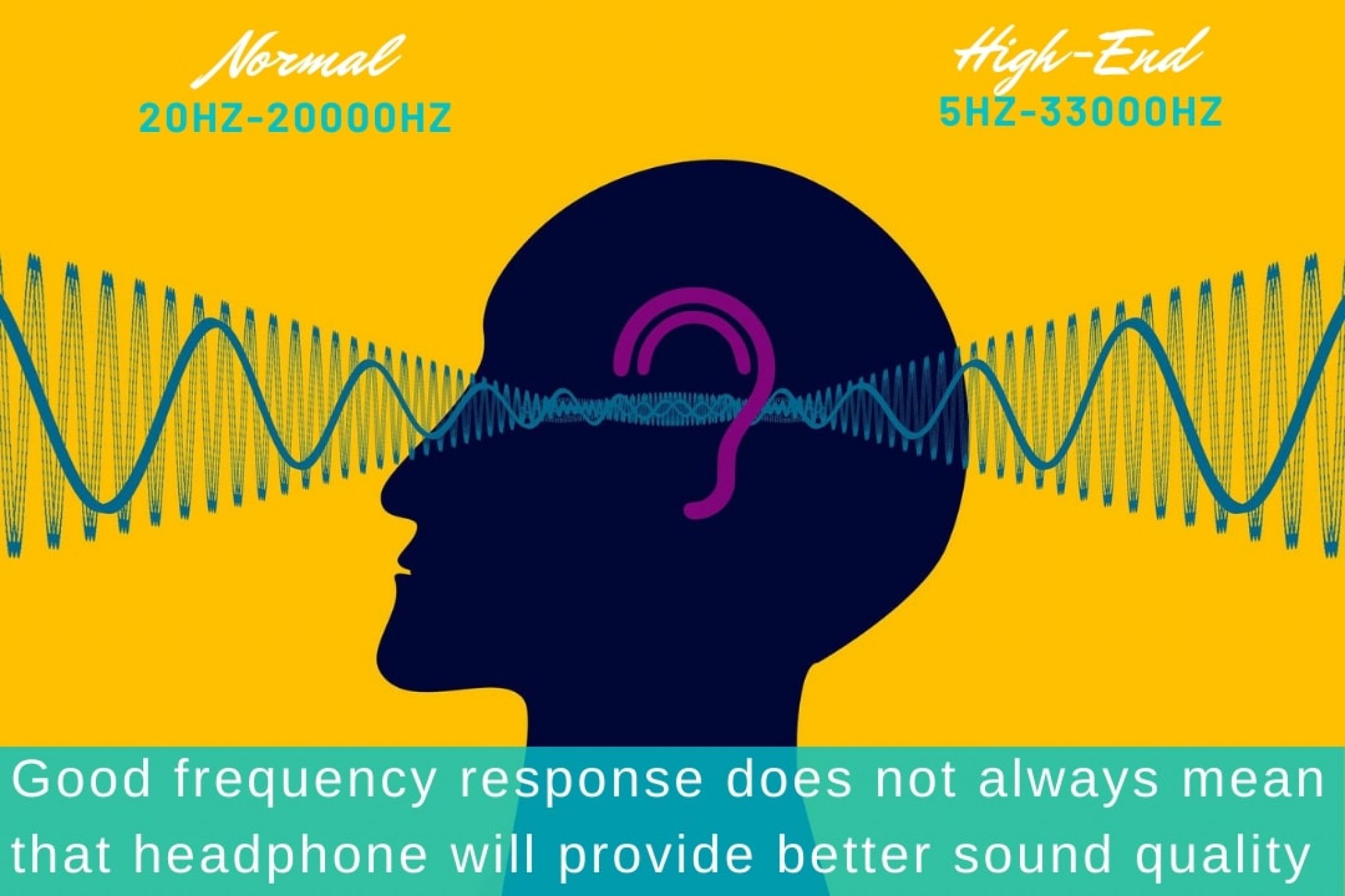 However, high-end headphones offer a large-scale range, for example, 5 to 33,000 Hz. But, a good frequency response does not always mean that it will provide better sound quality!
Step 6. Do we need add-ons?
Typically all headphones are designed to be compatible with both PCs and cell phones. However, a little something extra has never hurt anyone! If you are an audiophile, this might be the chance to step up your game!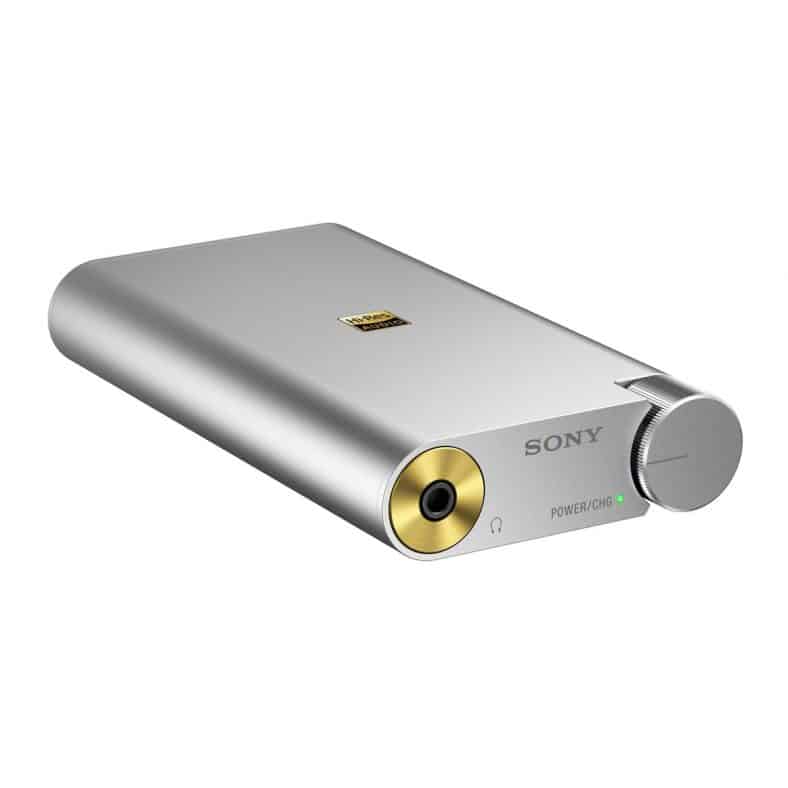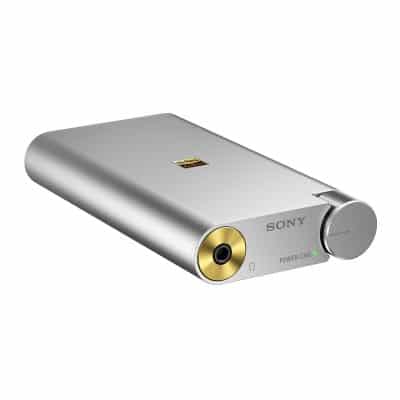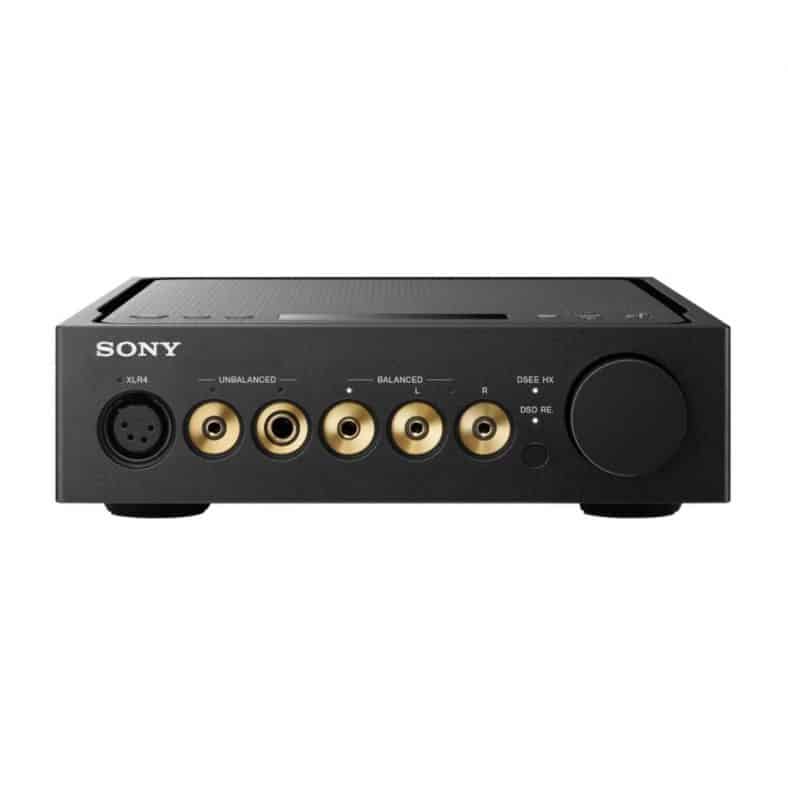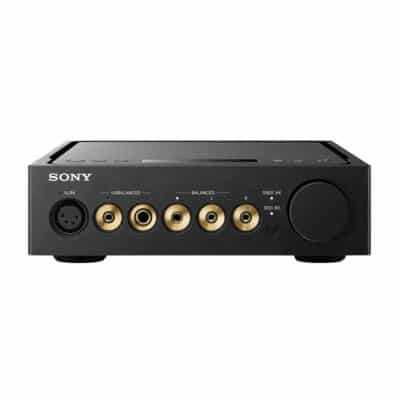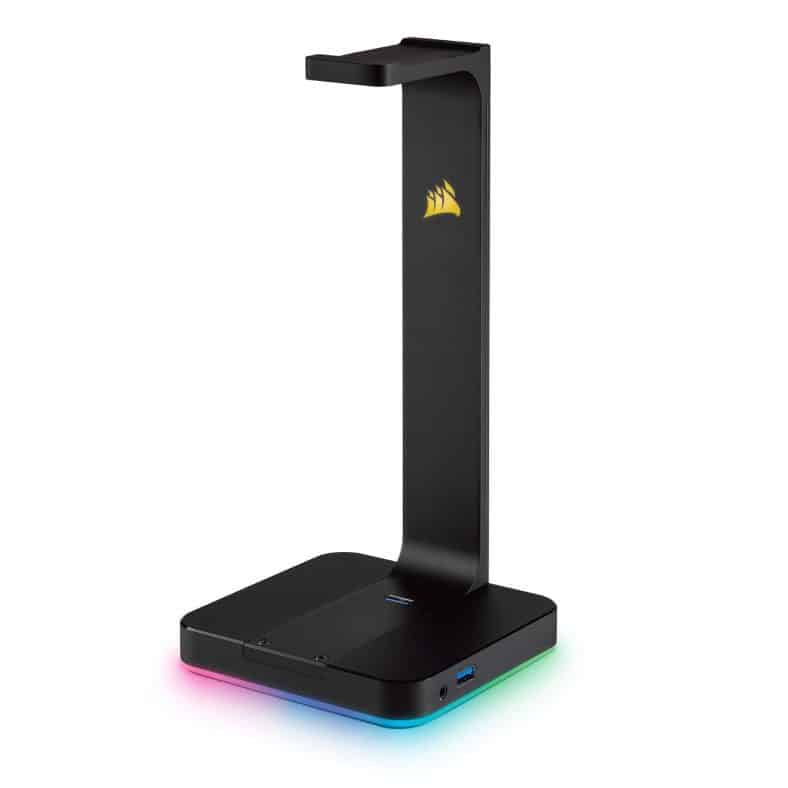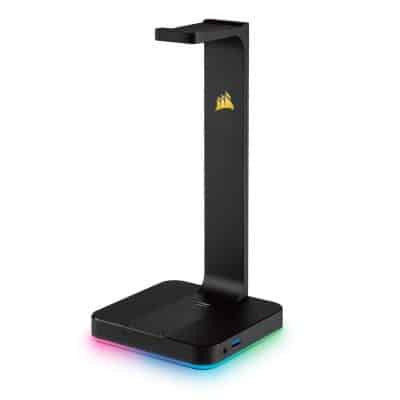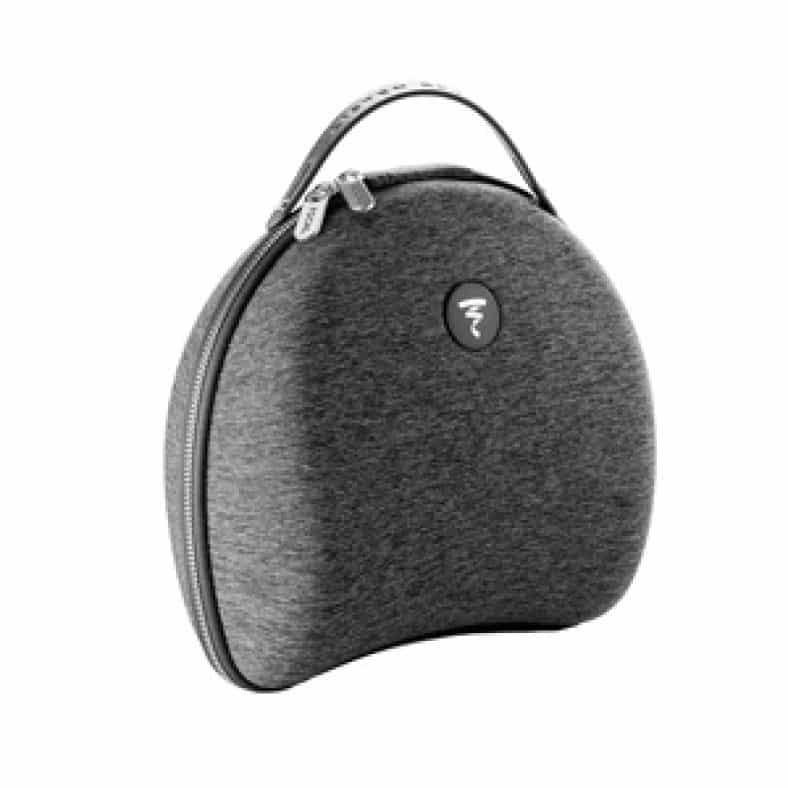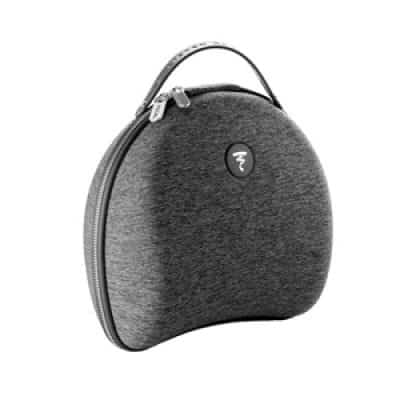 Should you buy add-ons? Honestly, this is a personal call. Add-ons like headphone amplifiers, DACs, etc., can make your listening experience phenomenal.
Step 7. Check them out!
If you have made it this far, this is where it all comes down! No matter, the only way you'll be sure that you've found the one is by just trying it on! Yes! Always try out your headphones and check whether they are compatible with your devices or not.
Step 8. Enjoy!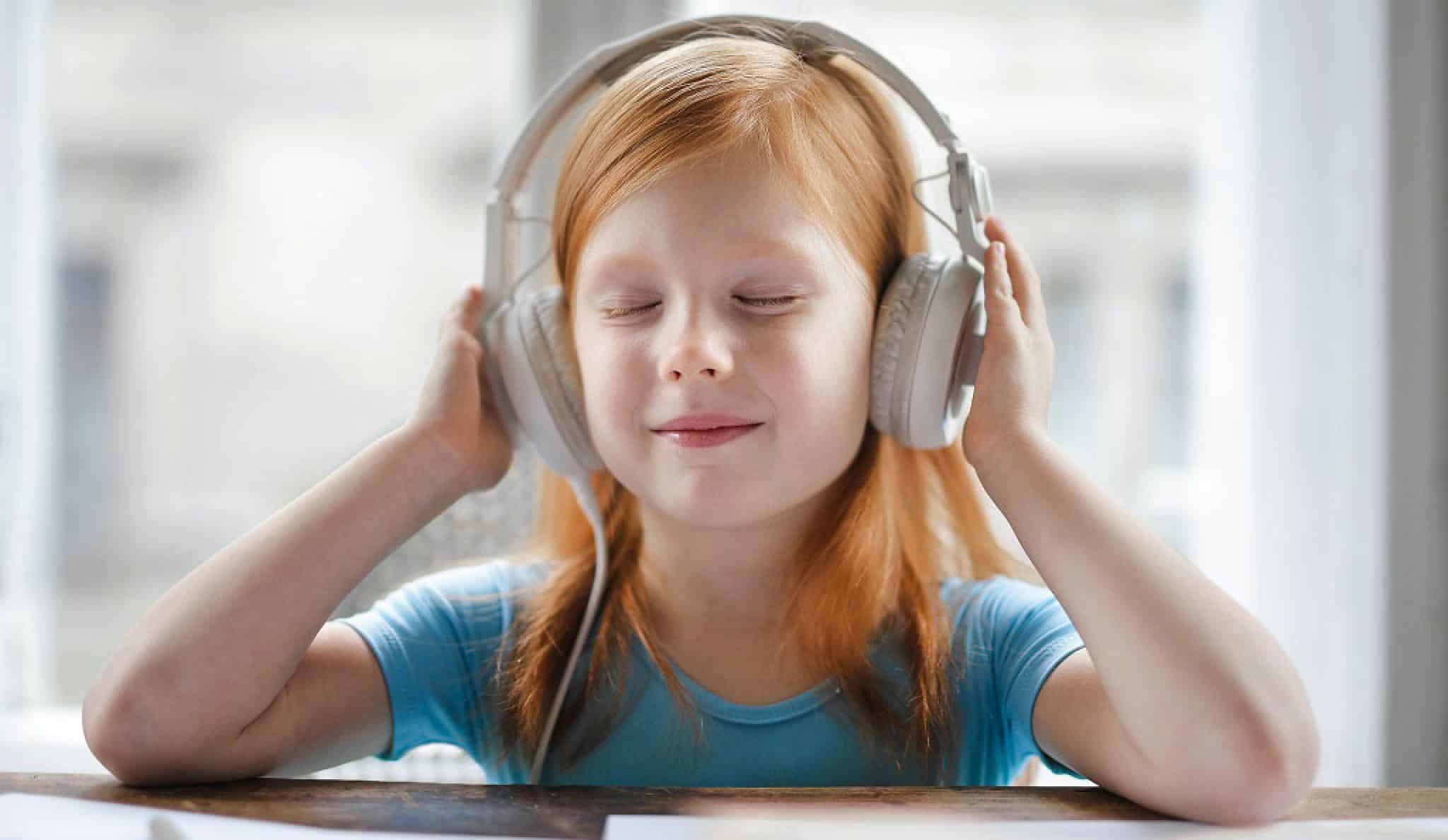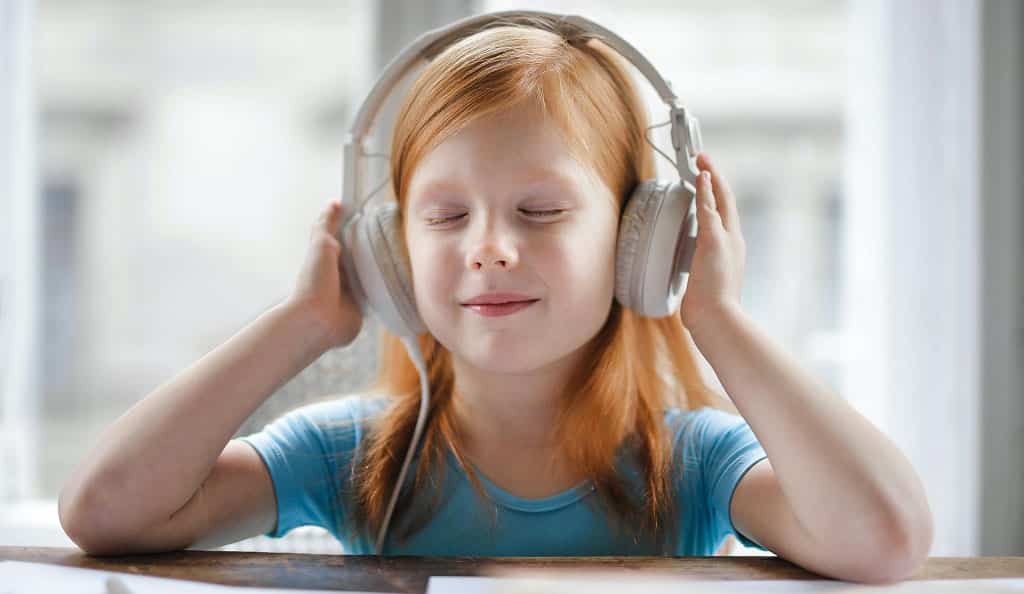 There are tons of headphones out there; once you have selected and purchased your headphone, sleep on your decisions and enjoy listening to music on it.
I hope this stepwise guide has helped you to choose the ideal headphones for you! What are you waiting for? Get your shopping carts ready and enjoy absolute musical bliss!
Headphones Accessories
Headphones are usually shipped with a few accessories designed to enhance your music-listening experience or provide more comfort.
DAC
A digital-to-analog converter or DAC is a device that converts digital signals into analog signals that your headphones use to produce sound. It is a fundamental and essential component found in every sound source (smartphone, laptop, etc.) without which you can't produce sound from digital devices.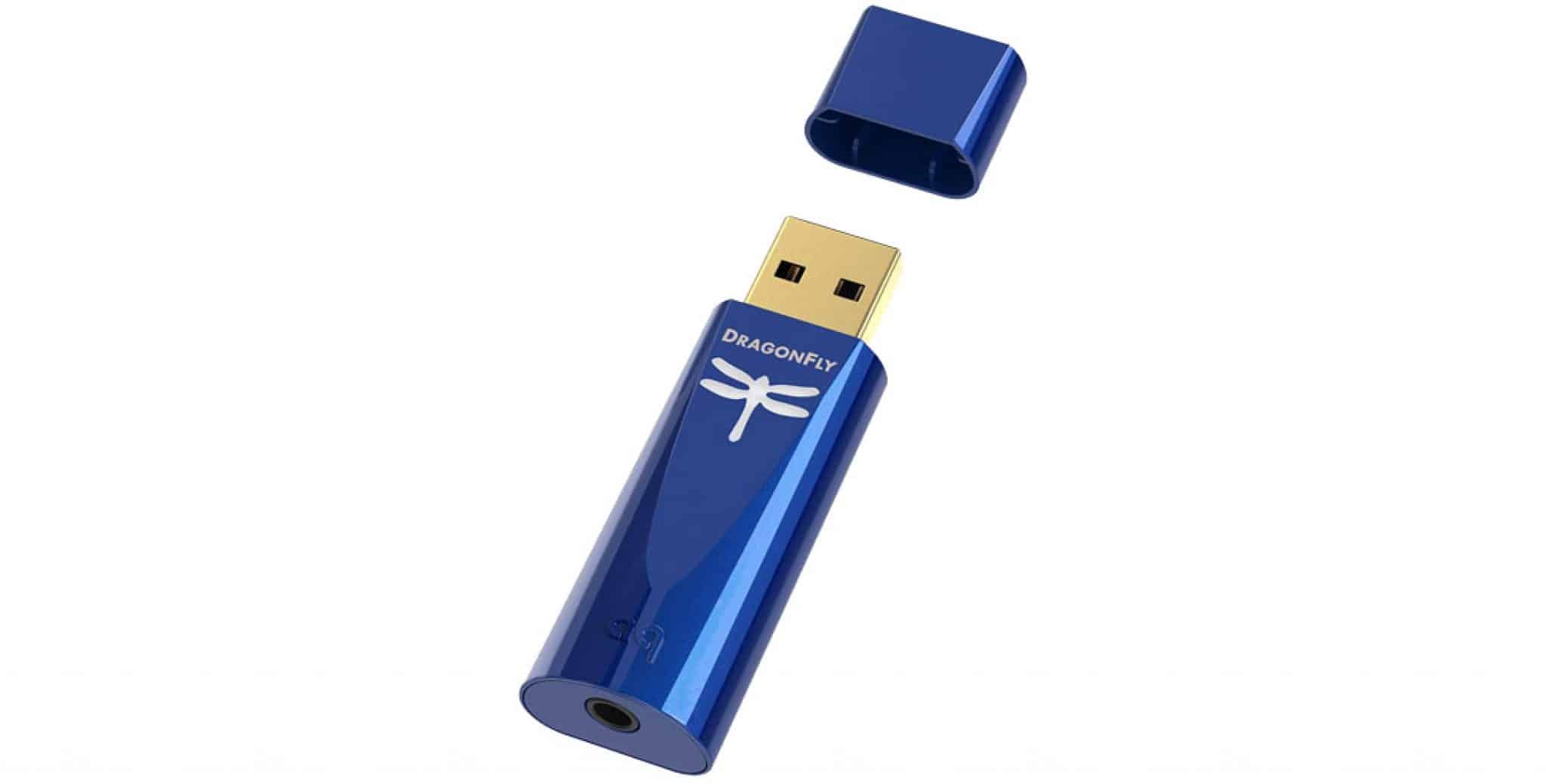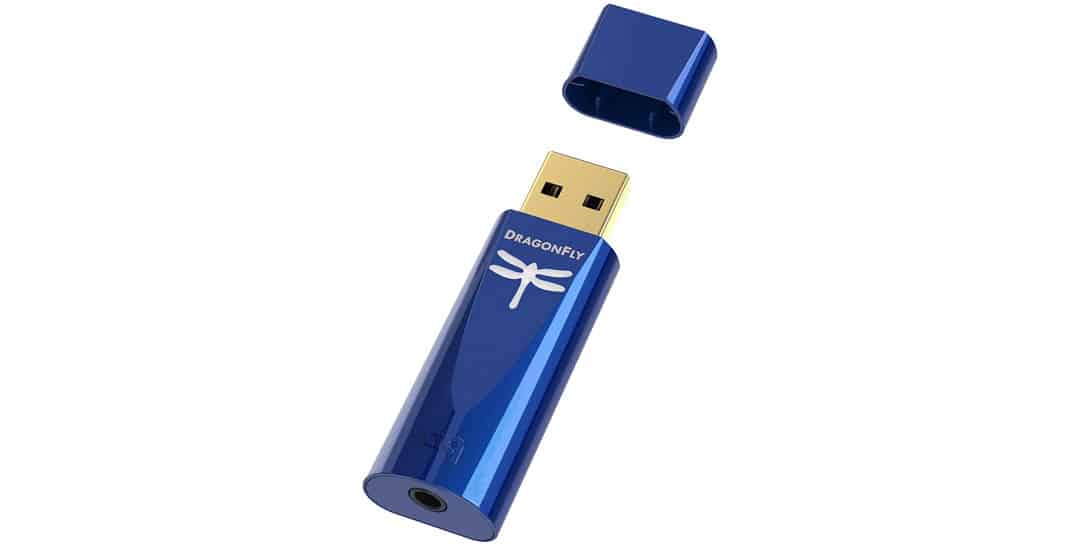 Although every digital audio player comes with a digital-to-analog converter, a separate and better DAC can enhance your music experience to a whole new level.
As a digital media file in the form of MP3 (a lossy audio data compression) is significantly compacted and lacks the dynamics and detail which were part of their original analog recording, a DAC can convert it back to a lot closer, more accurate, cleaner to the original studio recording.
Last update on 2023-09-25 / Affiliate links / Images from Amazon Product Advertising API
Headphone Amplifier
A headphone amplifier is mainly a low-powered amplifier device that increases or boosts the low-voltage analog sound signal from a source such as a smartphone, computer, laptop, or any other sound source to a sufficient level to power speakers inside your headphones.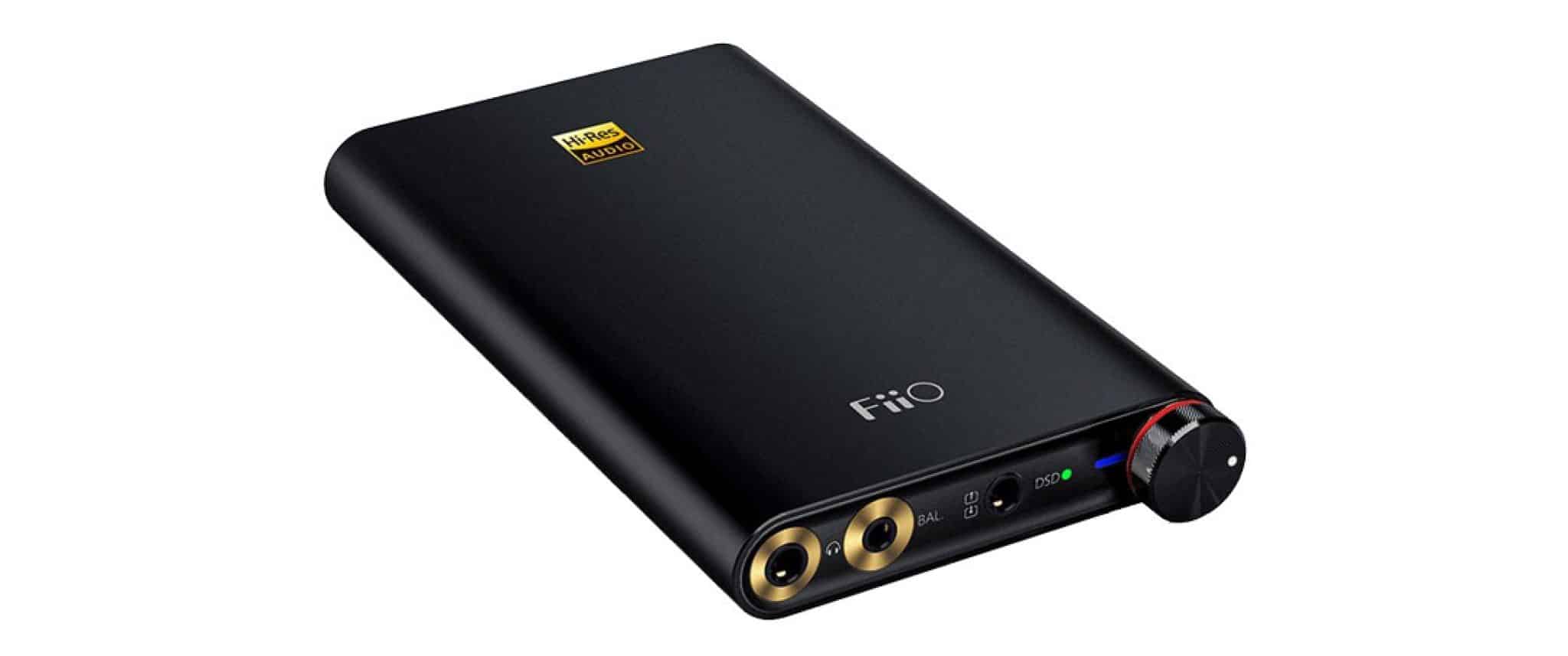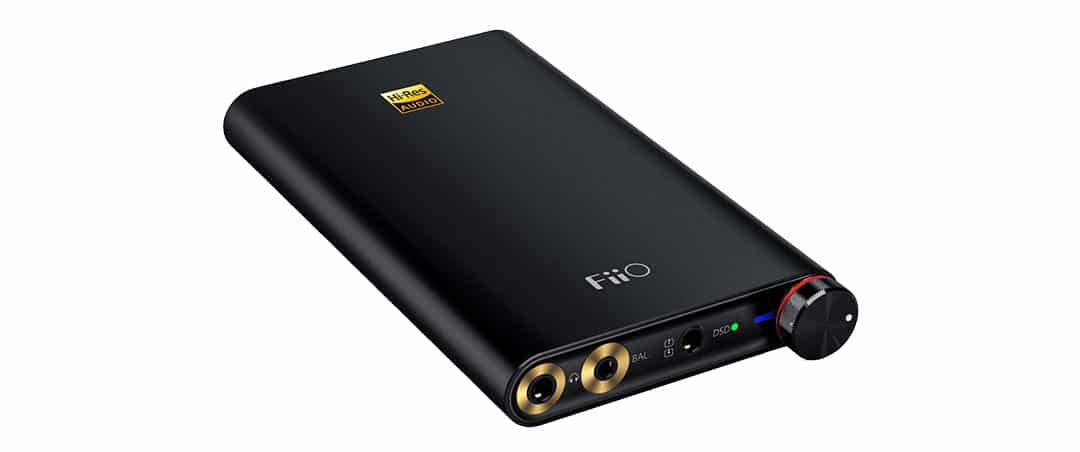 It can drastically improve your headphones' performance and sound by providing better clarity with a bigger dynamic range and lots of details in the music.
However, if the impedance rating of your Headphone is less than 32 ohms, you will not require an amplifier because smartphones or laptops can easily drive them.
Last update on 2023-09-25 / Affiliate links / Images from Amazon Product Advertising API
Carry Case
Some headphones are delivered with a case where they can fit. It can be soft or rigid. Soft cases are usually in the form of a little bag where you put your headphones. Rigid cases will bring more protection to your headphones but will also be bulkier.

Generally, the headphones delivered with cases are foldable in order to reduce their size when you carry them. This accessory is more than welcome when you travel or even just to have a place to put your headphones when you don't use them.
Even if your headphones are not delivered with a carry case, you can buy one separately.
Removable cable
Some headphones are designed with a removable cable, meaning you can use the cable you want with your headphones. The cable being the most fragile part of your headphones, it is great to know that even if it's damaged you can easily swap it with a brand-new one.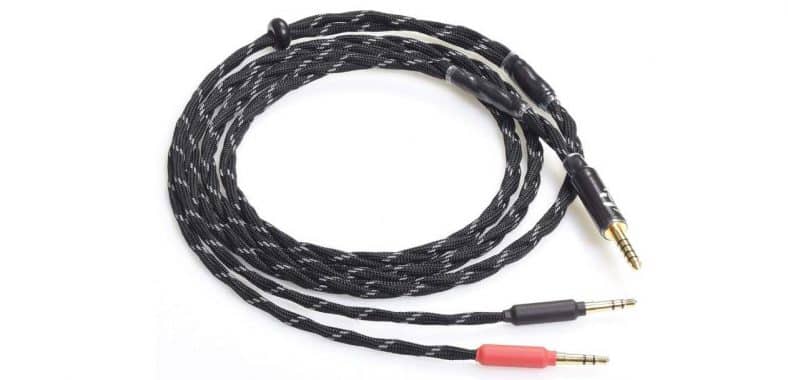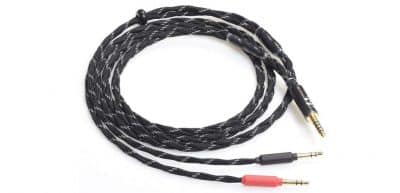 This option is generally seen on mid to high-range headphones.
Ear tips and Ear Cushion
Subject to sweat and manipulation, ear tips can rapidly become worn and soiled. Constructors are well aware of it and most earbuds are delivered with a couple of removable ear tips and most headphones come with changeable ear cushions.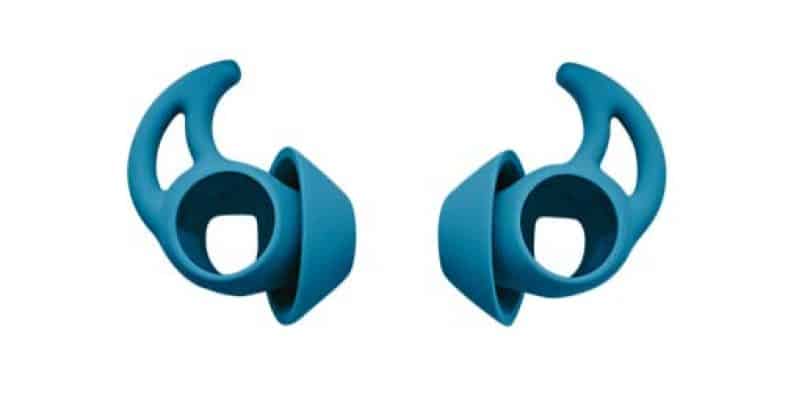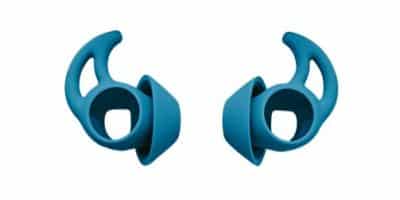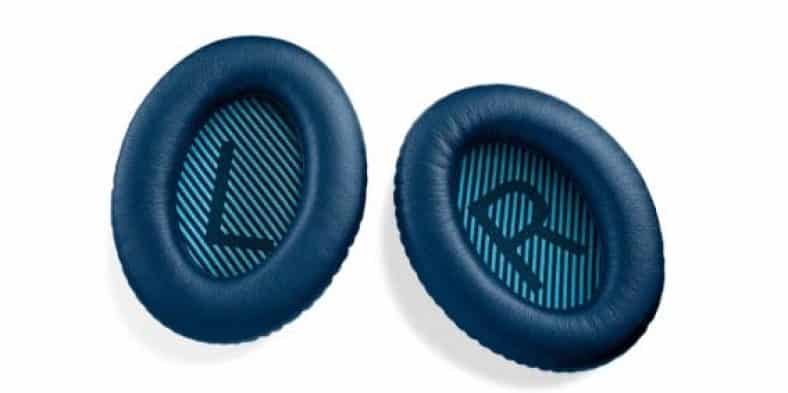 You will often be able to choose from different sizes so that they will fit your ear anatomy perfectly.
Ear tips are made of plastic, silicon, or memory foam. In some cases, you can choose their color accordingly to your taste.​
Extension cable
Not much to say about it as the name is pretty explicit, it consists of a male-female jack extension cable with a size ranging from half a meter to a few meters. An extension cable can be useful in some cases but their use is not advised as it will harm the signal.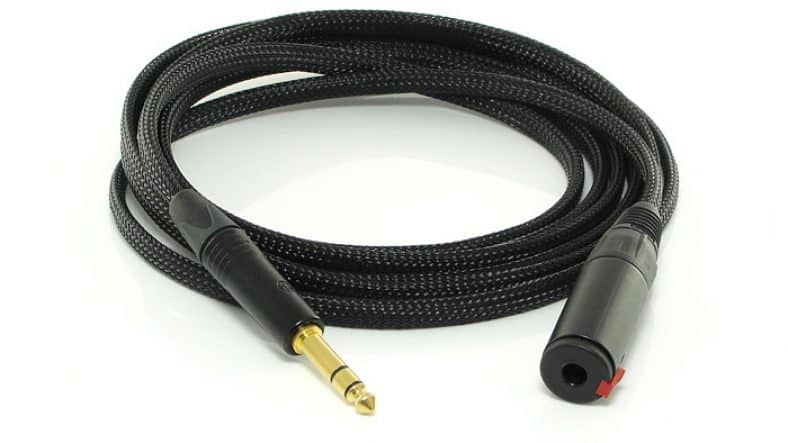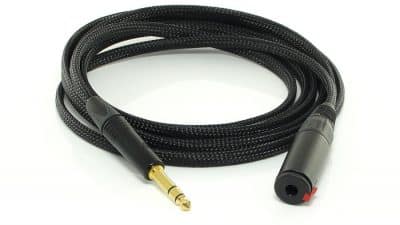 Things to keep in mind while selecting a Headphone
Don't purchase a DAC if you have Bluetooth headphones. BT headphones have an inbuilt DAC, and another external DAC will not do any good.
Don't waste your money on high-quality headphones if you listen to music in mp3 format below 192 kbps.
If you are purchasing a headphone offline, ask for an offer, or discount, or negotiate a bit. Many retailers quote a high price as they know that the customers will try to bargain and bring the price down. However, some have fixed prices and won't budge no matter how much you try.
Read reviews and try out the headphone to see if they suit your ears because it is not always that you get what you pay for. Some headphones are highly overpriced due to brand value.
Test your music gear with the song "Seven Nation Army" by The White Stripes as it is good for testing stereo sound, dynamic response, and bass capabilities. You can also use the song "Bohemian Rhapsody" by Queen, it is equipped with a complete range of highs and lows in both vocals and instruments.
Adopt the 60/60 Rule i.e listen to music at 60 percent of your headphone's maximum volume for 60 minutes at a time and then take a break.
Warning
Don't use your noise-cancellation headphone or earphone (headphones in general) while riding a bike, driving, or crossing the road. You can get distracted and may miss early warnings of upcoming danger.
Don't use your headphones for a longer time, do take frequent breaks and limit volume, or it may lead to accumulative long-term hearing loss.
If you get headaches from your heavy headphones, either the volume is too high, or your headphone is poorly fit or constructed.
Our Recommendation
As we all know, the different types of headphones are suited for different uses, so we recommend below the most suited headphone types for your need.
Frequently Asked Questions
Final Verdict
Headphones come in various ranges. Honestly, it depends on how much you want to spend on your next headphones! If you are looking for something that lasts longer, you need to plan for a slightly heavier budget.
Moreover, if you are a working individual or a student tired of traveling every day, closed-back headphones and in-ear headphones are just the ones for you! Also, if you are shopping for headphones for studio use, over-ear headphones are your holy grail!
It is evident from the above discussion that there is no "one size fits all" for a headphone. Just like a single pair of shoes isn't going to ensure all of your fashion requirements, a single pair of Headphone will certainly not cover all of your music needs
If budget is not an issue, here at top10gears, we recommend you keep three pairs of headphones that will cover all of your music requirements.
| | |
| --- | --- |
| For | Type Needed |
| Exercise, work out, enjoying outdoor | In-ear |
| Travel and office work | Over-ear or On-ear Closed-Back |
| Enjoying your favorite music at home | A great pair of Open-Back |
But also make sure to test your headphones out before you decide to pay for them!
I hope this ultimate headphone buying guide will let you make a better and more informed decision while deciding or purchasing your first or next Headphone. Feel free to leave a suggestion or questions in the comment section below, and we will get back to you to the best of our knowledge.
User Rating: Be the first one!